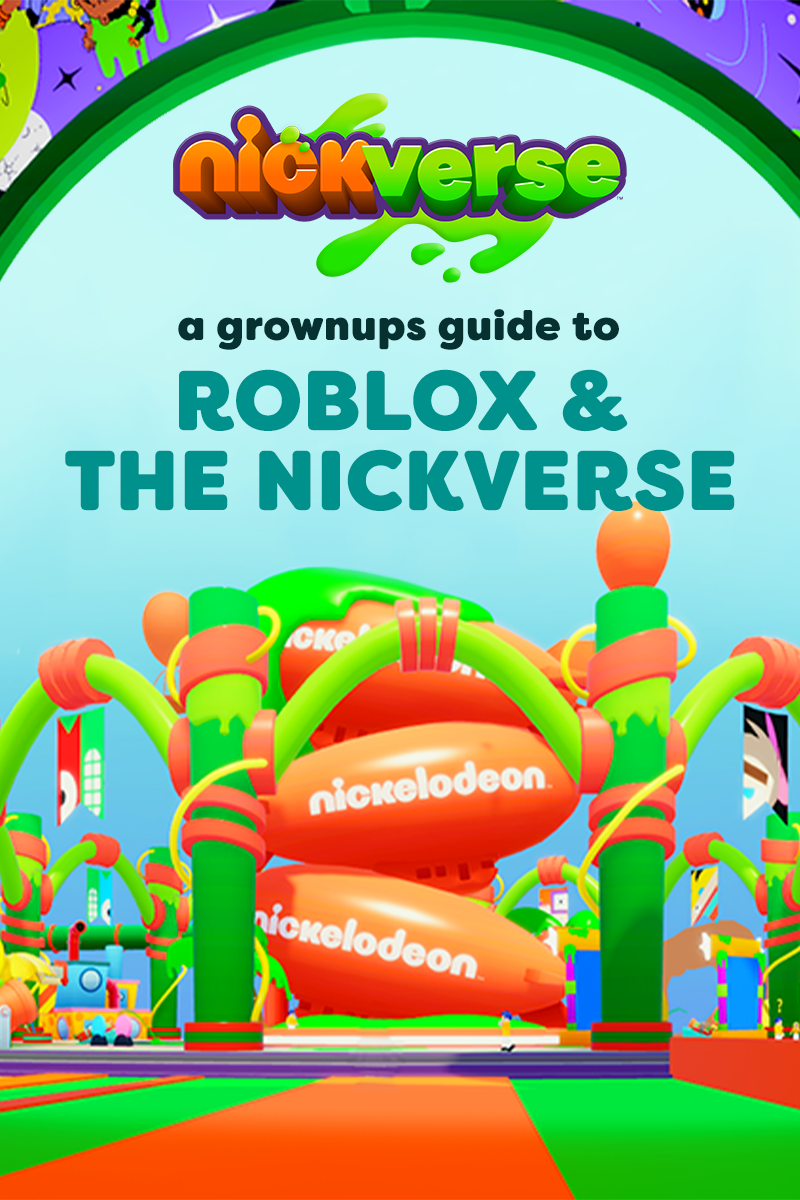 Welcome to Nickverse, a new Roblox destination for players and fans of all things Nickelodeon. It's here that you'll find your kid's favorite characters and destinations — from Avatar to SpongeBob — and be able to visit shops to trade coins for exclusive accessories. It's bright. It's bold. It's packed with surprises. It's irresistible. And it's full of slime.
Already familiar with Roblox? Well then, head right into the Nickverse.
If you're scratching your head trying to make sense of the digital platforms and virtual playing fields your kids are obsessed with these days — we are here to break it down for you.
Let's start from the beginning. What, exactly, is Roblox? 
Roblox is a digital place and virtual space for making and playing games. It's also a social platform, where users can meet, chat, form groups, and build and play together. 
Roblox is used by a lot of kids. (As in: 1/3 of all Americans under the age of 16.) There are millions of games and experiences for consumers and creators. Friends can explore on their own or imagine and create games together. The look and feel may remind you of Minecraft and LEGO (though neither of those companies are part of Roblox). 
Some people refer to it as an experience or an atmosphere — and it has its own economy (in Roblox, you can use Robux to buy digital things that you want. 
So, how does it work?
The Roblox app is available for download on Android and IOS and games are accessible on tablets, PC, XBox One, and Amazon devices. Once the app is open, users can create a username and basic profile, customize an avatar, and find friends. When logged in, the platform keeps track of the games each user is part of and the items each user owns.
What makes it fun?
Anyone (not just professional developers or full-time gamers) can create games for real people to play and worlds for others to explore. The most popular experiences rise to the top of Roblox (no matter who built them), giving users tons of choices — literally millions.
Is it safe?
You can control who can converse with your kid in Roblox. For more info on Roblox Parental controls, please click here.
What does it cost?
Most worlds and games in Roblox are totally free to visit and play in. But users can spend *real-world money* to purchase the platform currency, Robux. With Robux, users can buy experiences as well as clothing and accessories for their customized avatars (this is how Roblox, a publicly traded company) makes most of its money. It's its own economy in the Metaverse. 
Wait, so now we're in the Metaverse? (What's the Metaverse?!)
The Metaverse is a virtual world — the next phase of the internet where the digital versions of ourselves live. Wild, right? But let's not get too caught up in it yet.
Ah. So the Nickverse is a clever play on Metaverse. 
That's right! The Nickverse is a brand new, fully immersive, super fun place for kids to experience a Nickelodeon world like never before using the coolest Roblox mechanics and Nick animation and twists.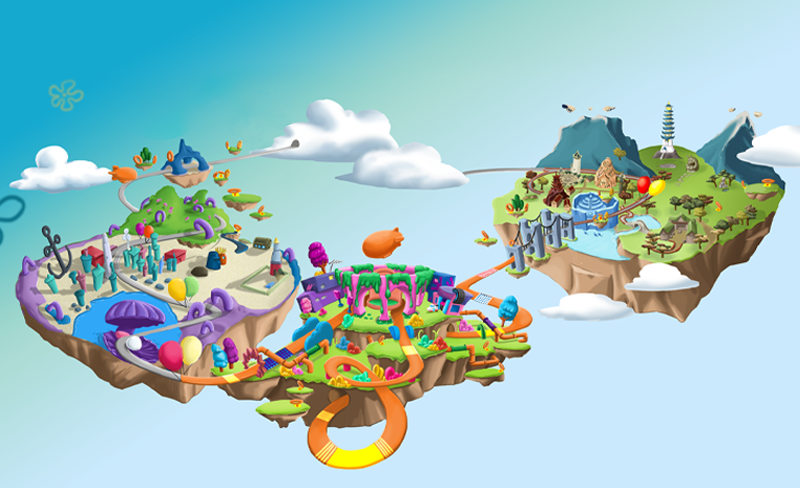 What can players do in the Nickverse?
Fans of Nickelodeon will looooove exploring this larger-than-life world of gameplay and surprises! In the Nickverse, players can: 
Join in an epic game of slime tag — where sliming friends and targets unlocks exclusive   rewards and power-ups!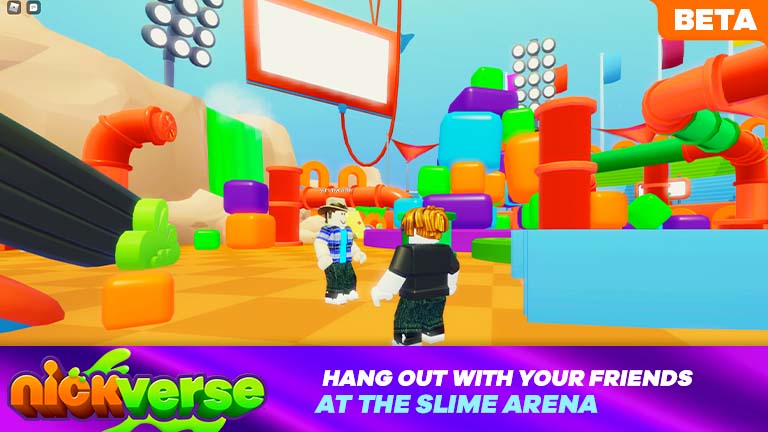 Test your speed on a massive world-crossing racetrack!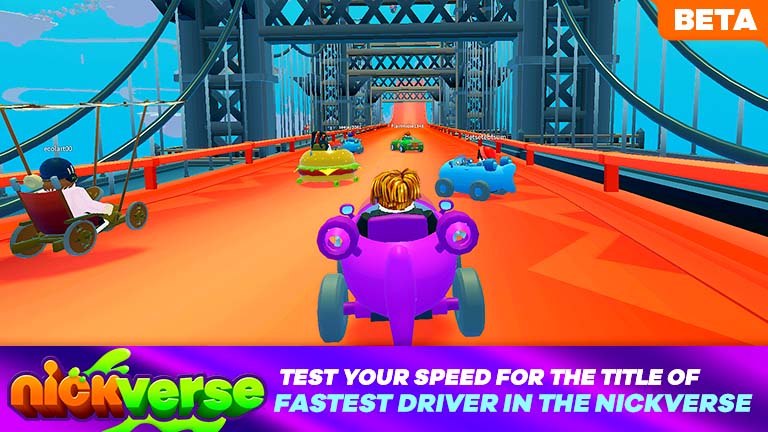 Catch jellyfish throughout Jellyfish Fields!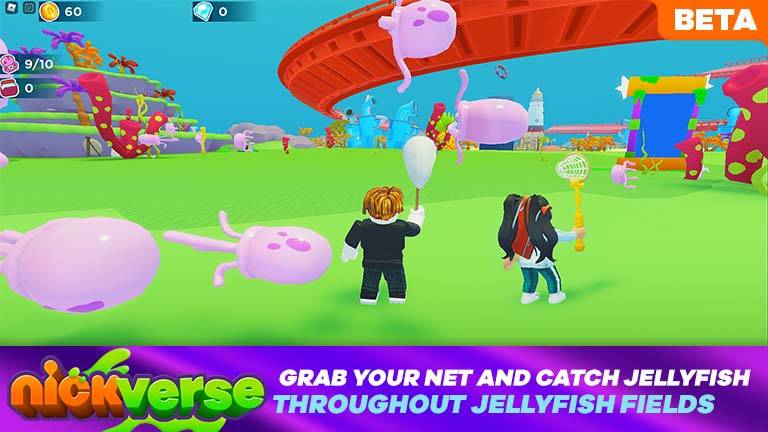 Track down Aang and attempt to beat the clock in a glider race!

Customize your own House in the Nick Neighborhood!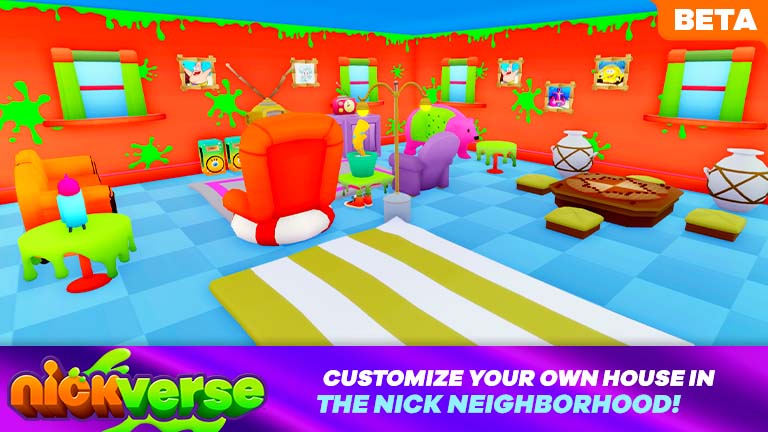 Plus, play the all new obby (that's Roblox slang for obstacle course) that spans the whole Nickverse in the sky and trade coins for a selection of exclusive vehicles, clothing, pets, and much more!
Ready to give it a try? It's a party in the Nickverse — and everyone's invited.