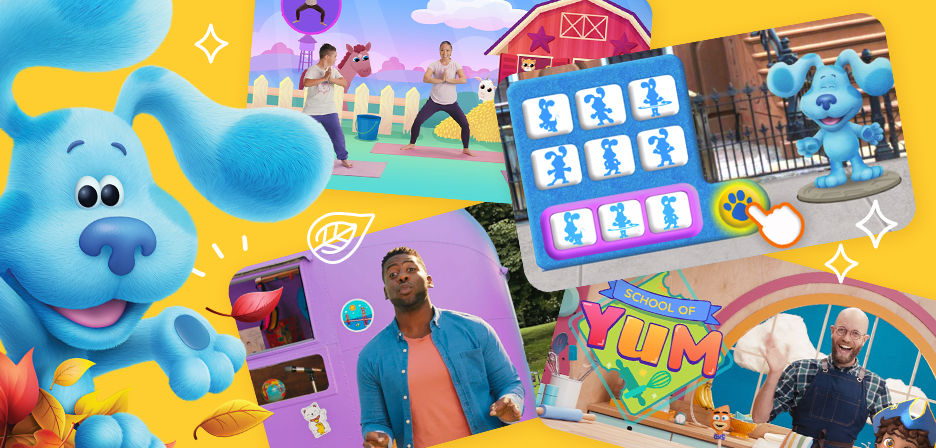 New Game! Blue's Big City Adventure Game: Music & Dance Party
When: November 14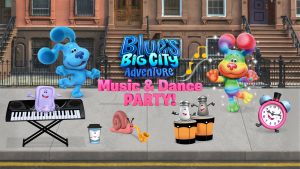 Inspired by the new movie launching November 18 on Paramount+! Kids will la-la-la-LOVE their own musical, magical big city adventure with Blue and Rainbow Puppy. 
In this spectacularific interactive game, little learners get clued in to the different genres that spotlight the diversity of music and dance in New York City. 
Off-Screen Learning! Blue's Clues and YOUR Musical Adventure
When: Now available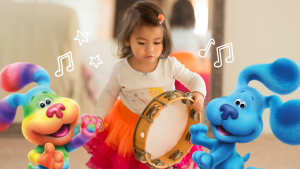 In our Blue's Big City Adventure: Music & Dance Party! game, Blue and Rainbow Puppy love creating different genres of music in New York City. And now, they're inviting you and your child to take off on your own musical adventure. 
Encourage your child to grab their favorite instrument (or make their own) for a scavenger hunt around your own city, neighborhood – or even at home!
New Episodes!
School of YUM
When: Throughout November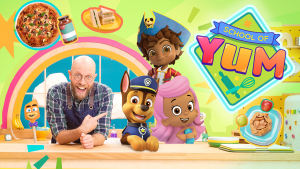 Cook up delicious recipes for the whole family in the School of YUM kitchen! We have new episodes and shorts that heat up important skills, including math, chemistry, and social & emotional learning. 
New Episodes!
Yoga Friends
When: Throughout November and December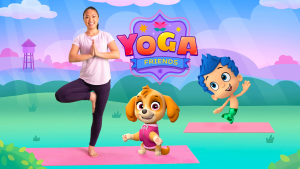 Go with the flow with new episodes of Yoga Friends! Your kids will practice breathing exercises and fun, creative poses alongside Skye, Gil, Lorelai, and our amazing teacher, Stephanie. 
They'll flex their gross motor skills by working on balance, strength, flexibility, and endurance – while also reducing stress and strengthening focus, memory, and self-esteem!
Coming Soon!
Noggin Knows
Season 3
When: December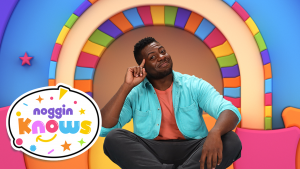 Launching just in time for the holidays! Noggin Knows is back on the road with an exciting new season – and a new class of familiar characters. Everyone's favorite teacher Emmanuel is answering some of the BIG questions your little kids' Noggins have.