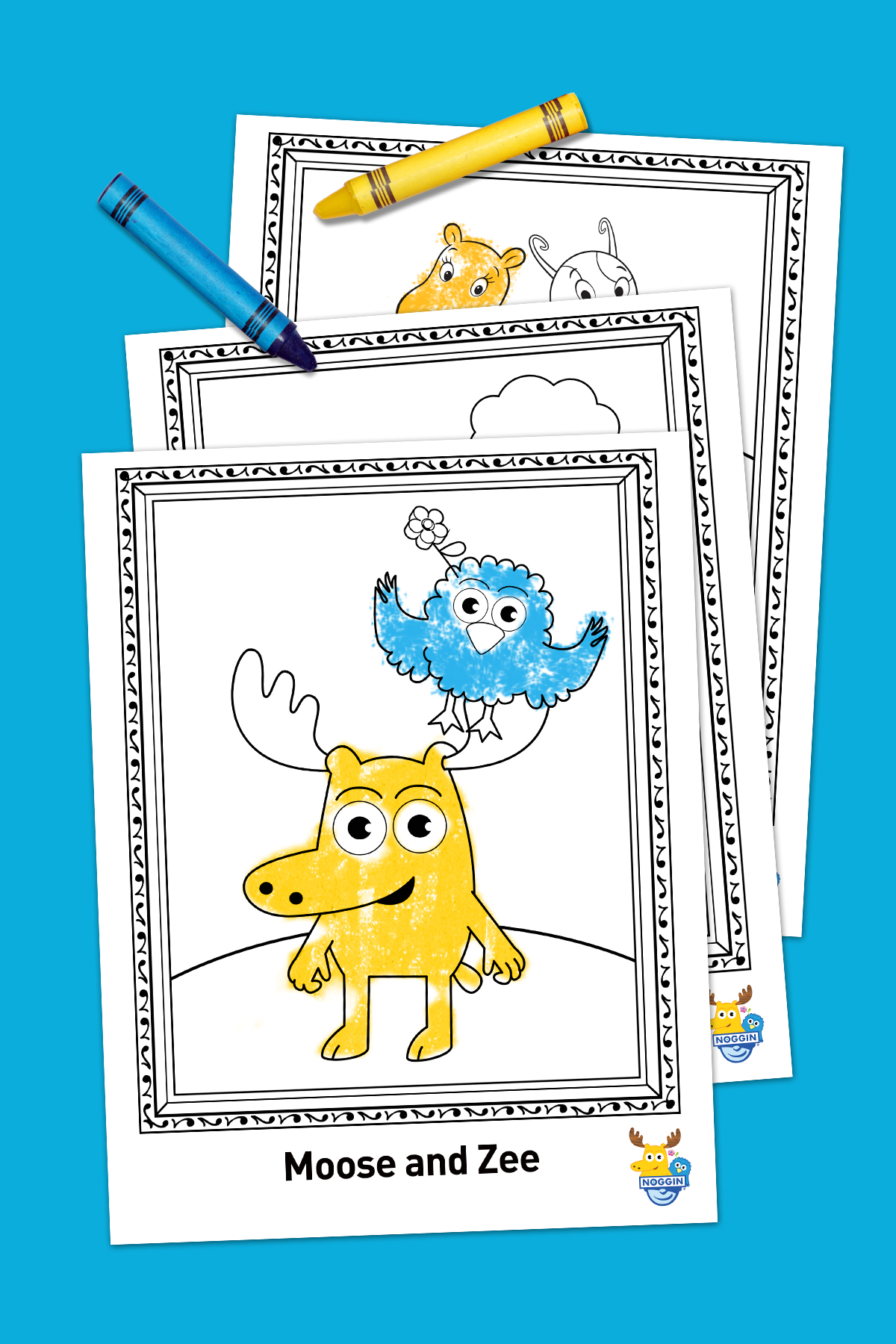 Happy App-y Birthday NOGGIN!
Join Moose A. Moose, Zee, and the NOGGIN team as we celebrate the NOGGIN App's first birthday! NOGGIN, a subscription service that offers preschoolers an expanding library of quality shows, is led by two beloved characters—Moose and Zee. Moose is an excellent teacher who encourages enthusiasm and curiosity, and Zee is Moose's adorable companion. They'll be your co-adventurers as you and your child explore all of NOGGIN's surprises!
The NOGGIN app, available on supported iOS, Android, Apple TV, and Amazon devices, features an easy-to-use design that lets kids enjoy personalized video experiences all by themselves. They can watch award-winning shows like Blue's Clues, Backyardigans, Little Bear, and Pocoyo, plus tons of music videos, over and over!
Introduce your little one to NOGGIN's beloved friends with this 10-page printable pack! Now kids can use their creativity to make one-of-a-kind "Moosterpieces!" Gear up for even more fun activities as NOGGIN heads into its second year!