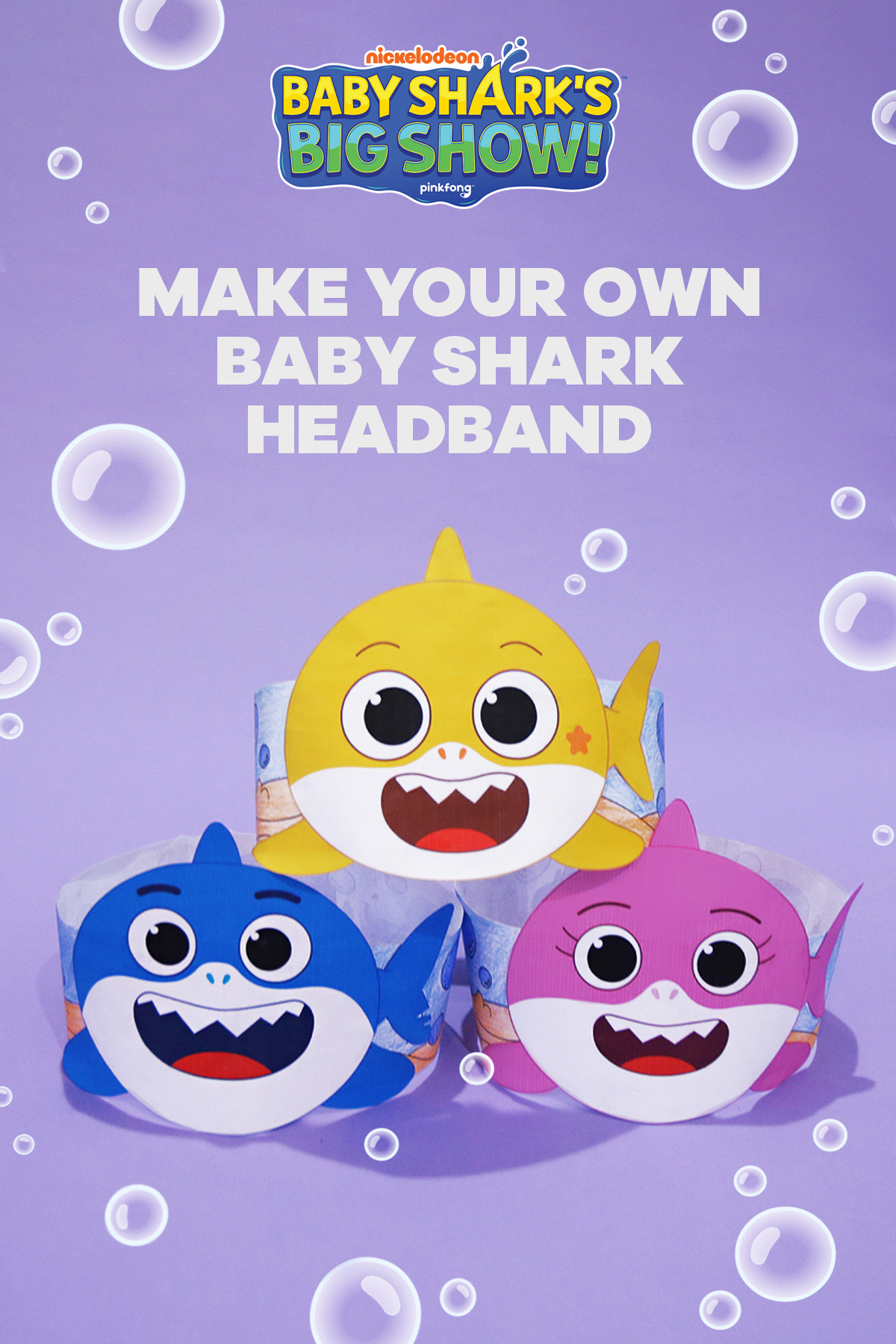 For an afternoon of make-believe under the sea,  have your little guppies craft a costume crown featuring Baby Shark! Just print, cut, glue, color, fit, and have a fintastic time. 
What You'll Need:
Scissors
Glue
Colored Pencils/Crayons
Headband Printable
How to Create: 
Step 1: Cut out all the pieces of the printables along the dotted lines.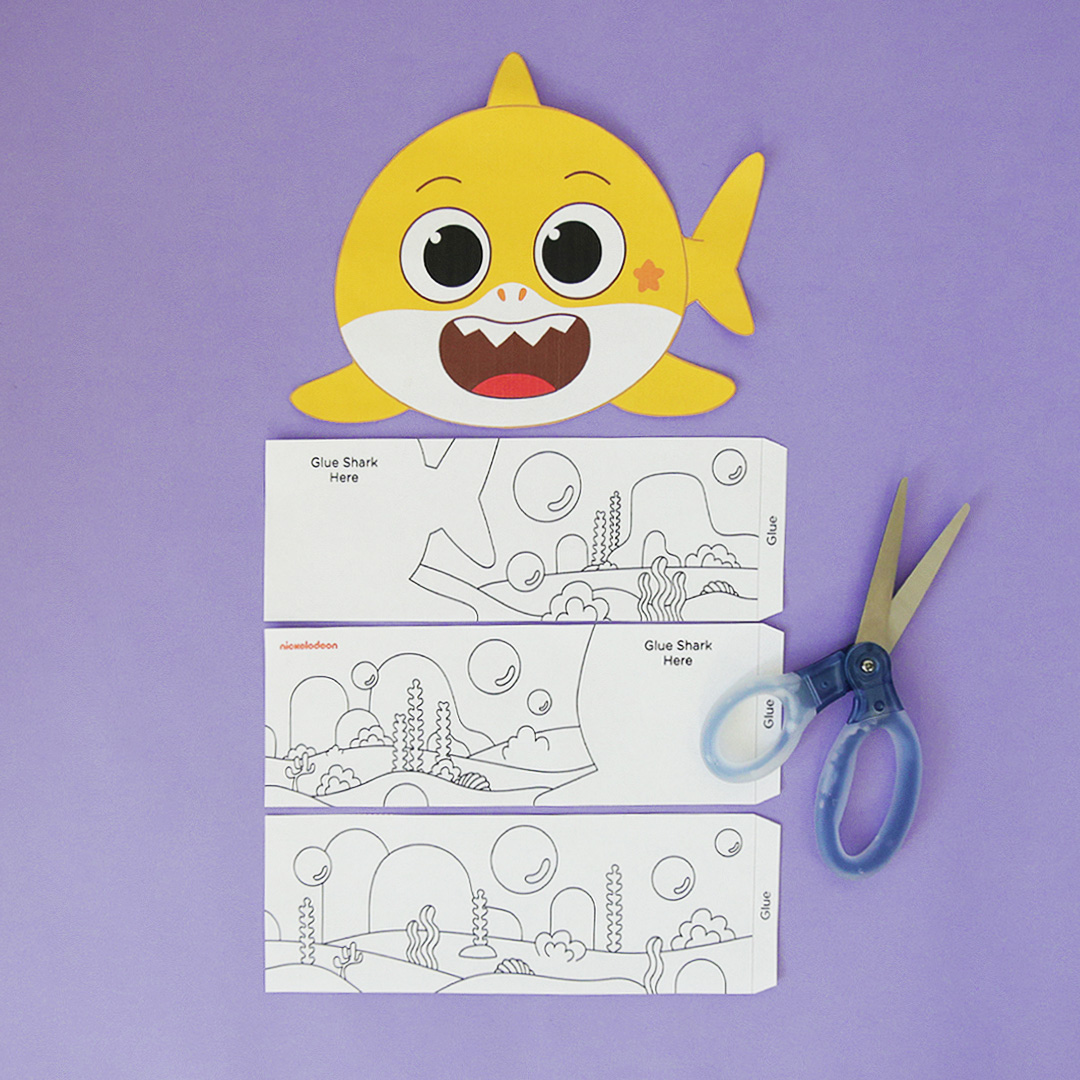 Step 2: Glue the two strips together using the glue tabs.
Step 3: Color in the ocean scene and encourage your little one to get creative.
Step 4: Glue the shark onto the middle of the band.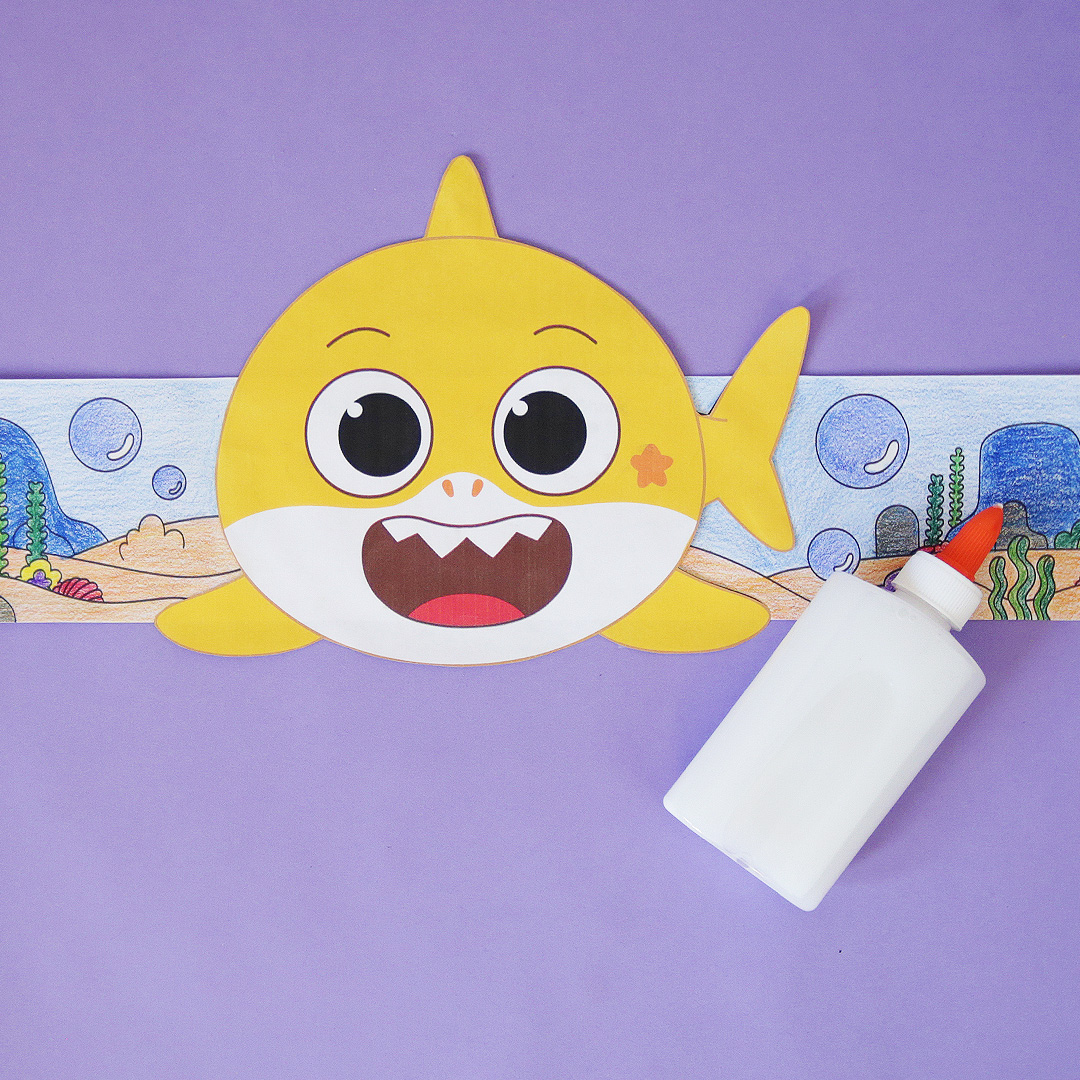 Step 5: Measure the headband to your head and glue!