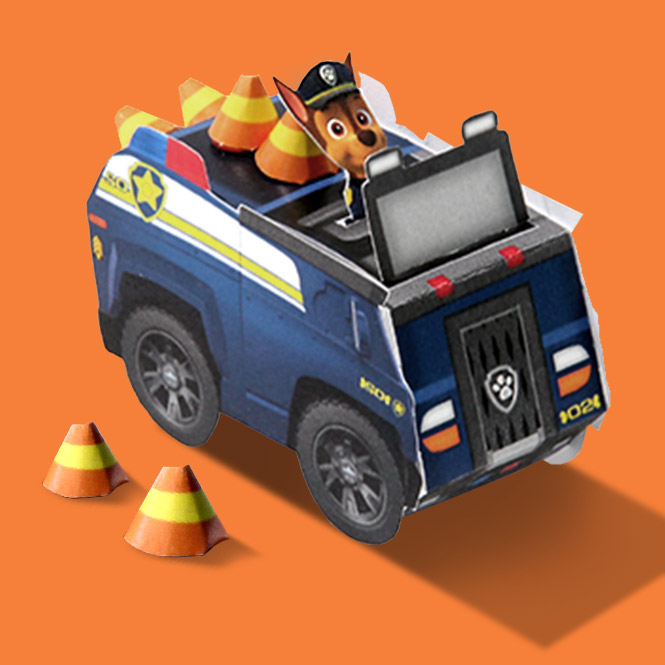 Is boredom creeping in on your little ones? Don't worry, Chase is on the case! Print our templates on cardstock or heavyweight paper and fold to create his PAWsome vehicle.

(Difficulty Level: Medium)
What You'll Need:
Chase Templates (print below!)
Scissors
Glue
Craft Knife
How to Make
Step 1: Print Chase's cop car template on card stock or heavy weight paper and work with your kids to cut out all the pieces. Fold Chase in half, glue both sides together, and cut along the dotted lines.
Step 2: Using a craft knife, cut slits where indicated by dashed lines. Insert the windshield where slits were created, apply glue to windshield tabs, and fold to hold the windshield in place.
Step 3: Fold the printable along the solid lines. Apply glue where indicated and affix the sides of the vehicles onto the glue tabs.
Step 4: Allow the toy to dry before placing Chase in his vehicle and giving it to your child to play with.