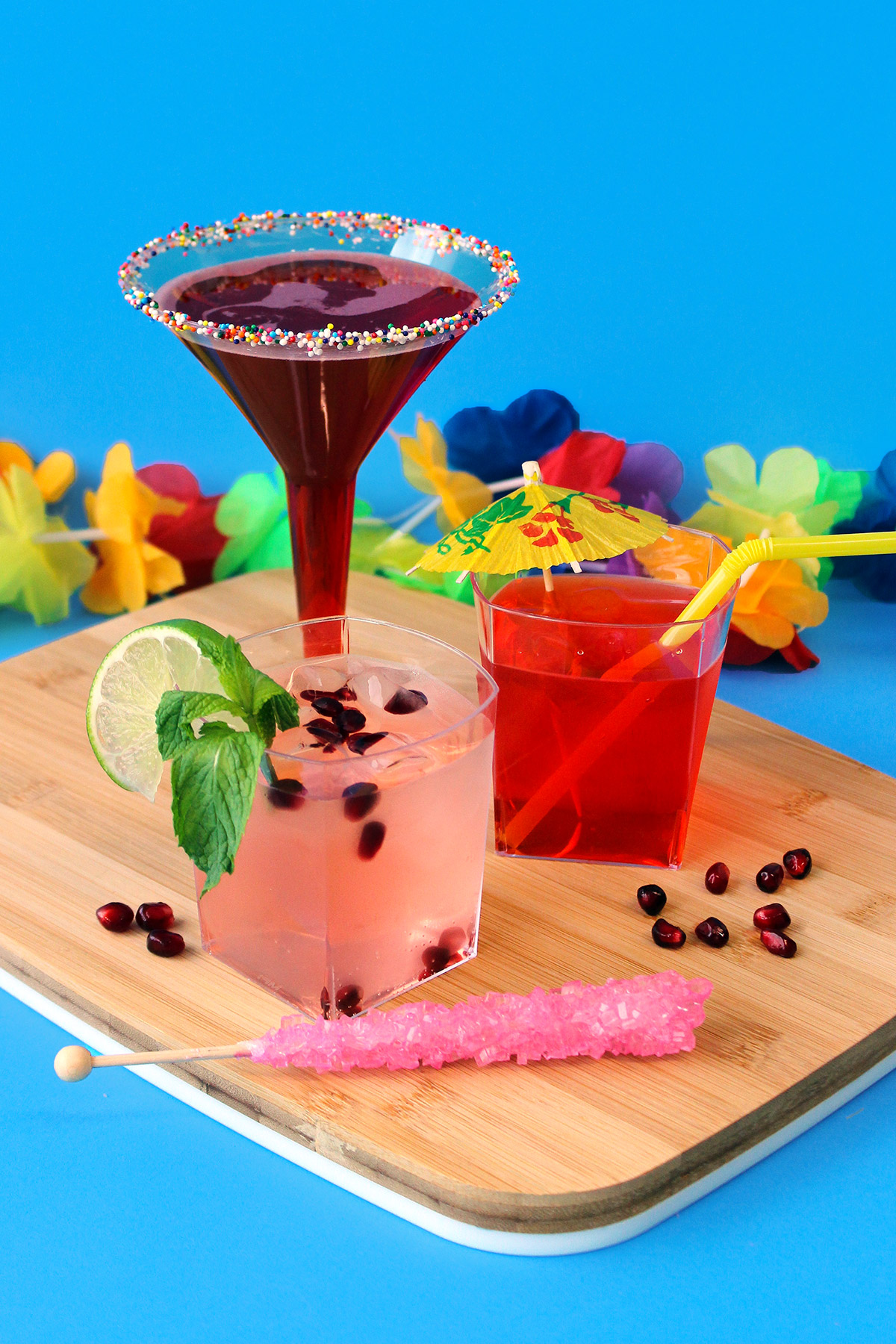 With the Fourth of July approaching, craft a festive drinks menu that excites the little ones. Each of these delicious, easy-to-make mocktail recipes complements your kids' favorite Nick or Nick Jr. show and can be made in four steps or less!
Ninja Daiquiri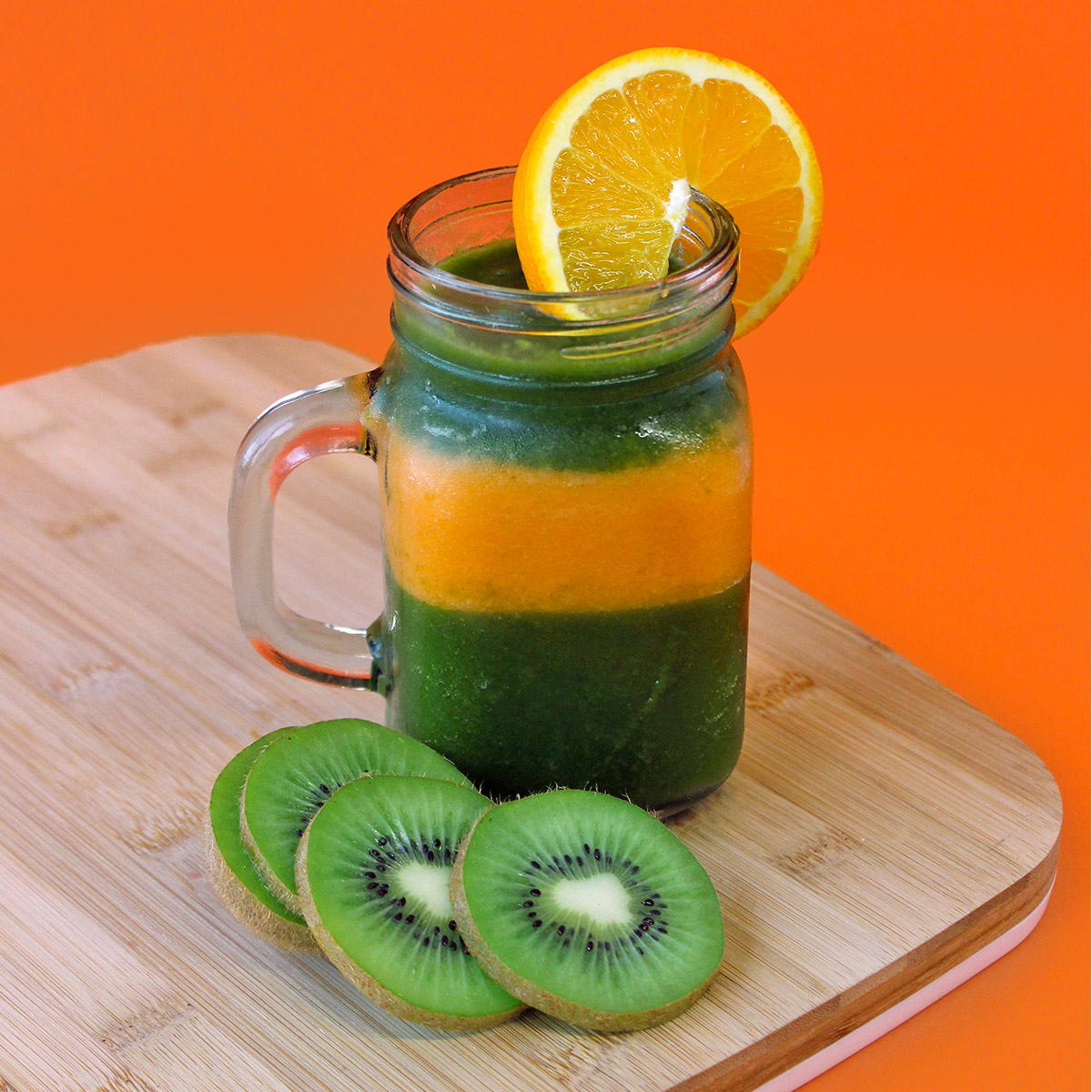 Is your child's favorite Turtle Mikey, Leo, Raph, or Donnie? Any of them can be transformed into totally fruity Ninja Daiquiri. We created a Mikey version:
What You'll Need
Green smoothie (blend spinach, kale, kiwi, banana, ice, and milk)
Orange smoothie (blend orange juice, carrot, ice, and milk)
Mason jar
How to Make
Chill orange and green smoothies in the freezer for at least 1 hour to thicken so that the colors don't blend together. Fill mason jar 2/3 of the way with green smoothie. Add an inch and a half of the orange smoothie. Fill the remaining portion of the jar with the green smoothie, and your Ninja Daiquiri is ready to be served!
Genie Gem Glow-jitos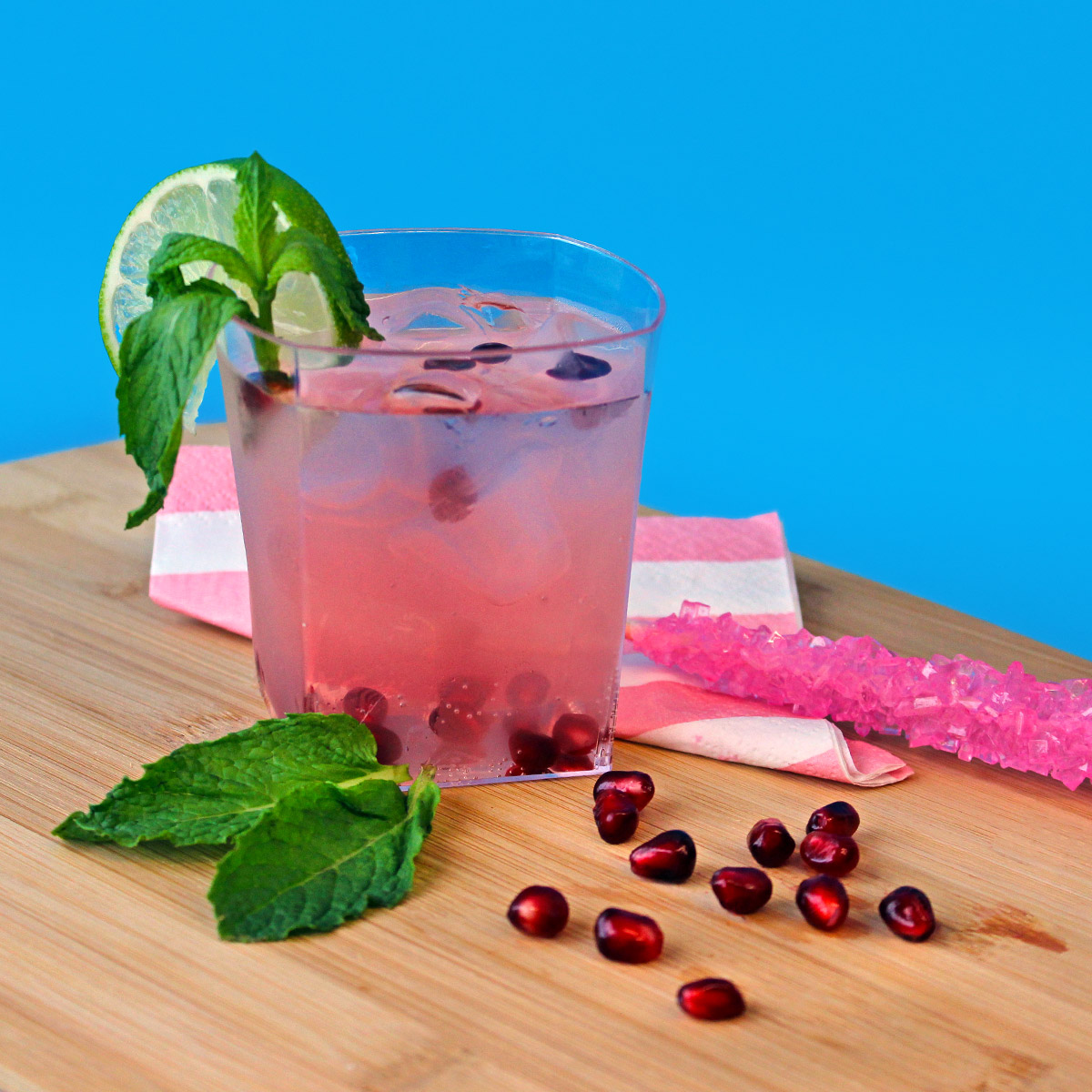 Shimmer and Shine love sunshine filled days! This sweet watermelon mojito is bound to give your little one something zesty to look forward to in the summer's sizzling heat.
What You'll Need
Watermelon juice
Mint
Ice
Lime
Pomegranate seeds (gems)
Cup
How to Make
Pour watermelon juice into a cup. Add 10-12 pomegranate gems to juice. Add a slice of lime to the rim of glass. Garnish with mint for decoration, and you're ready to serve!
Blaze Race Car-tinis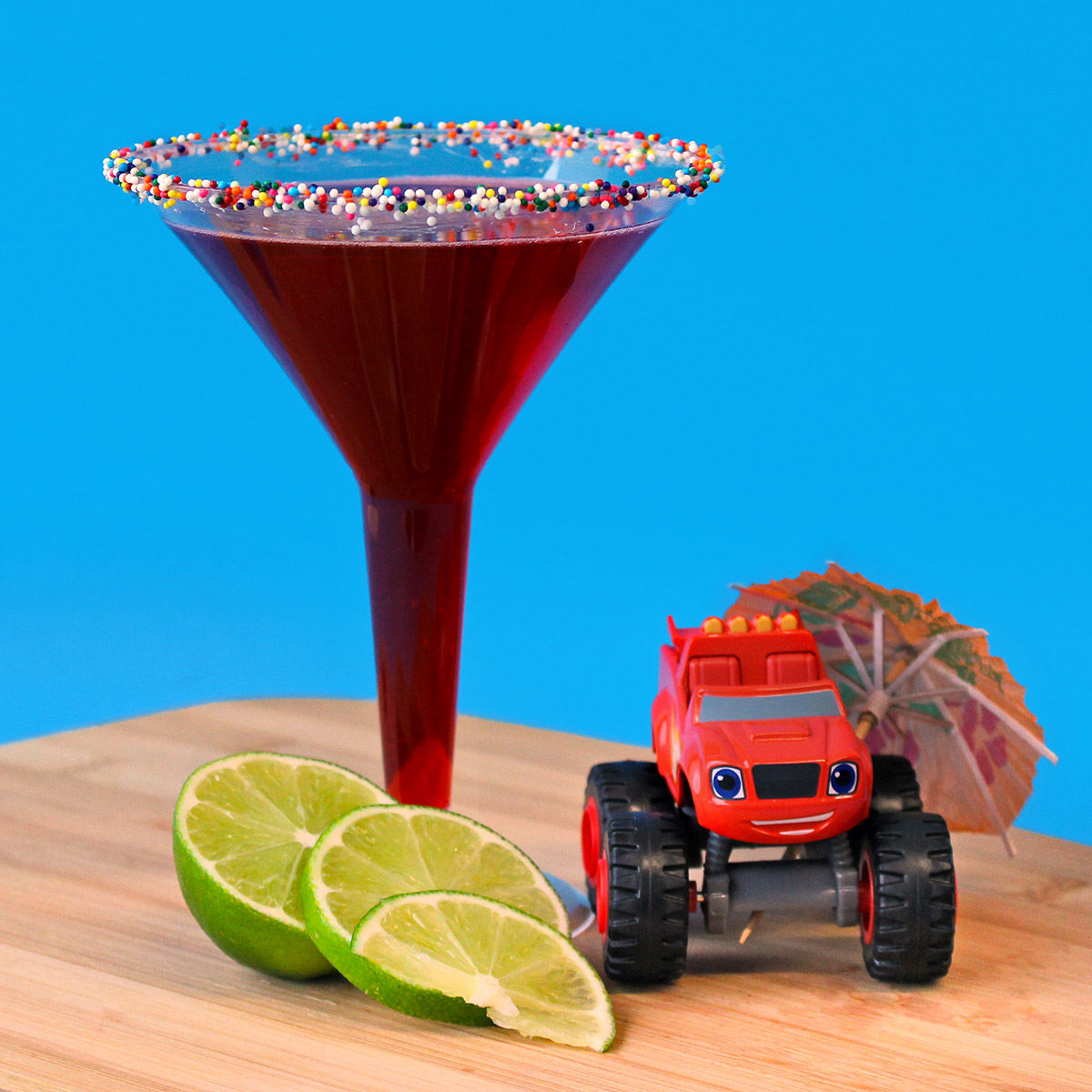 Is your child a thirsty mmmonster machine? This refreshing pomegranate martini will put some extra pep into your child's step over the long weekend!
What You'll Need
Plastic martini glass
Lime juice
Colored sugar
Pomegranate juice
Seltzer
How to Make
Dip the top of the martini glass into a half of inch of lime juice to get the sugar to adhere to glass. Turn martini glass slightly and pinch sugar on as you rotate the glass slowly. Fill glass 1/2 of the way with pomegranate juice and top it off with seltzer for some bubbly fun!
Piña Under the Sea Colada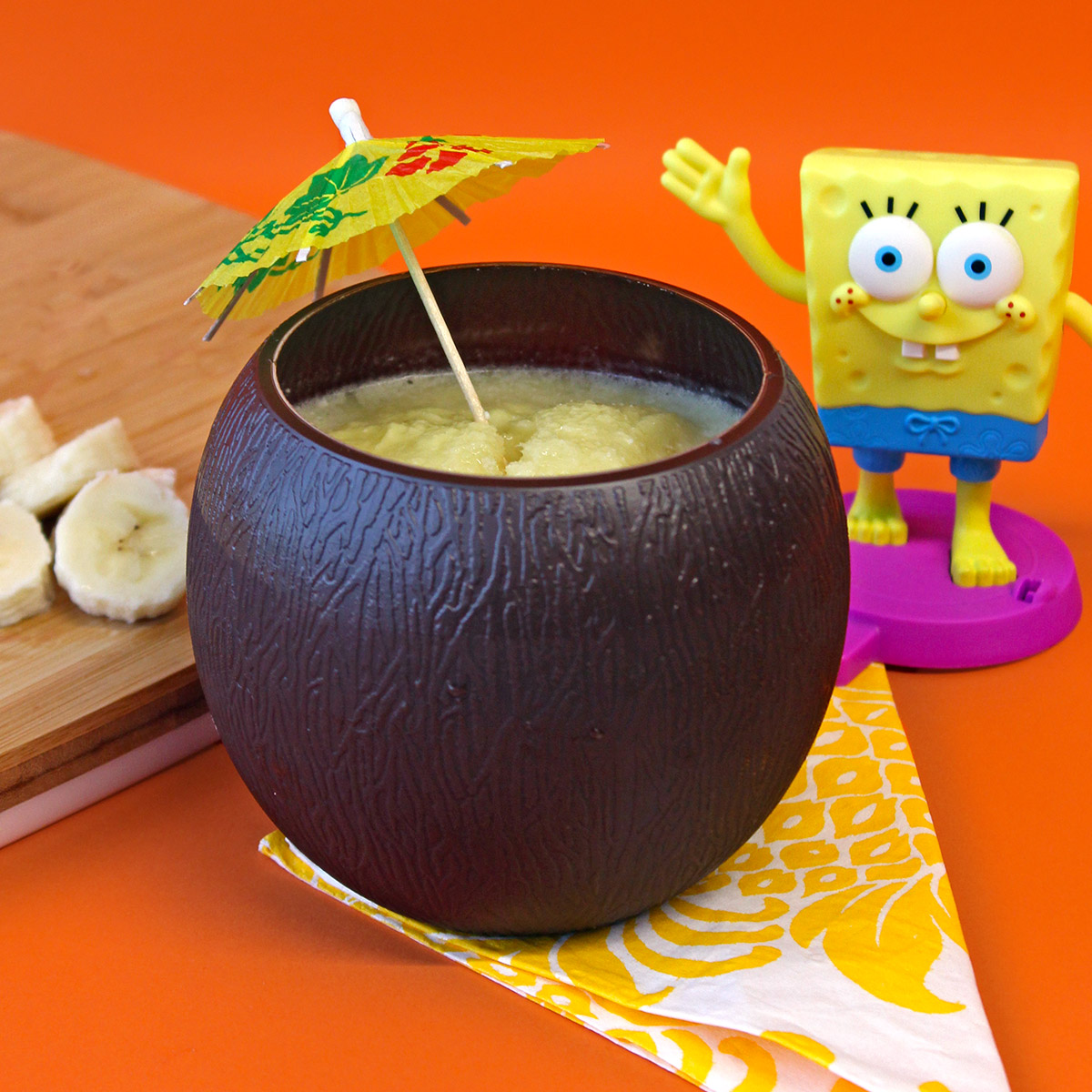 Over the long weekend, your kids may want to go for a swim. This Piña Under the Sea Colada won't just quench their thirst, it will also make them feel like they're living in an underwater pineapple!
What You'll Need
Yellow smoothie (coconut milk, pineapple, banana, and ice)
Plastic coconut cup
Paper umbrella
Straw
How to Make
Blend smoothie ingredients and pour into coconut cup. Top it off with a paper umbrella and a straw!
Cranberry Cosmo-PAW-litan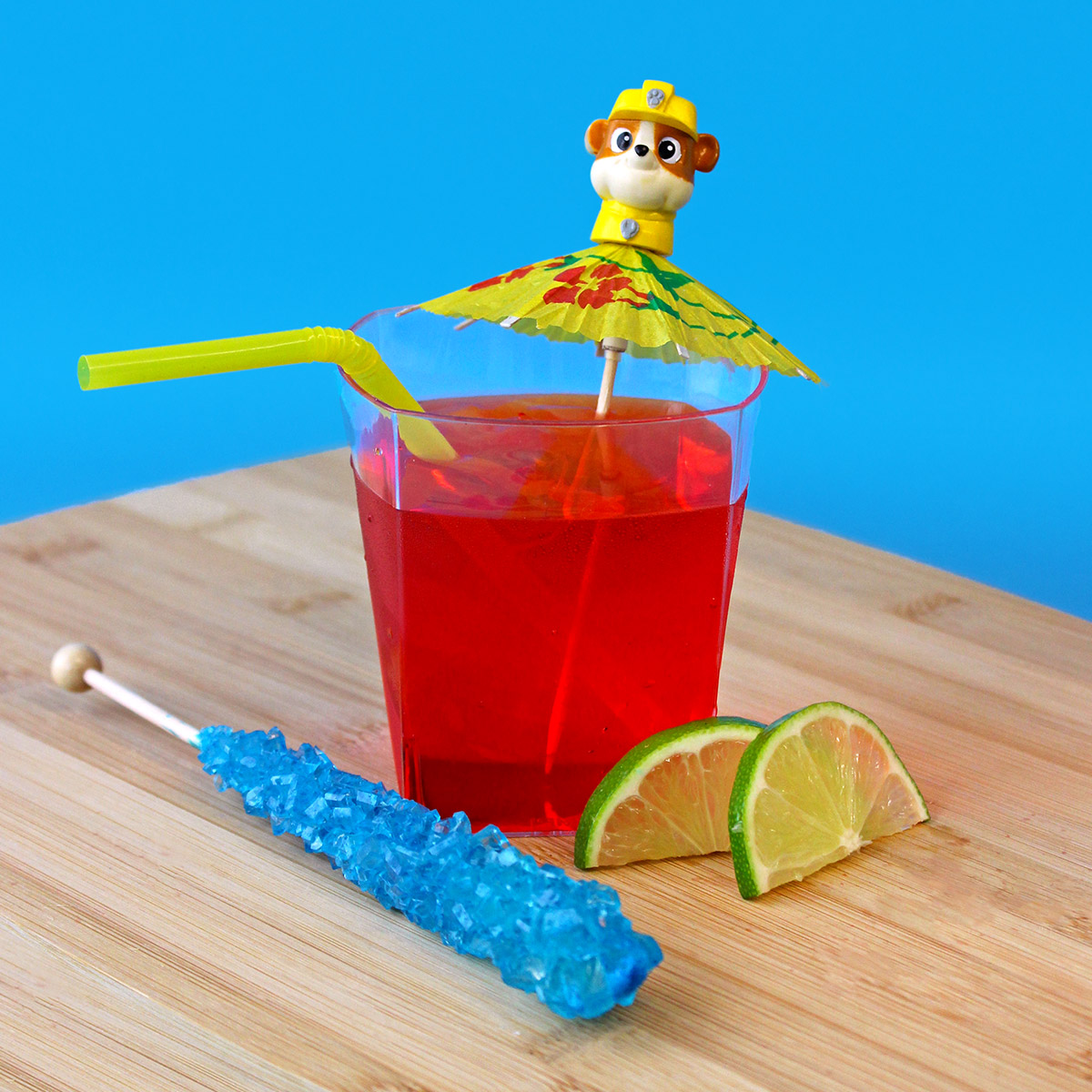 Your pup can roll through the Independence Day with this red, yellow, and blue Cranberry Cosmo-PAW-litan. Garnish the glass with a favorite blue treat for dipping to ensure a PAW-tastic edible experience!
What You'll Need
Cranberry juice (substitute your favorite red juice)
Seltzer
Yellow straw
Paper umbrella
Paw Patrol treat topper
Glass
Blue candy garnish
How to Make
Pour 1 part juice and 1 part seltzer into cup. Add umbrella and straw, attaching the PAW Patrol treat topper to the top of the umbrella.
Now that you have mastered the drinks (and hopefully saved some for the kids) it's time to move on to the BBQ. Krabby Patty, anyone?
Save