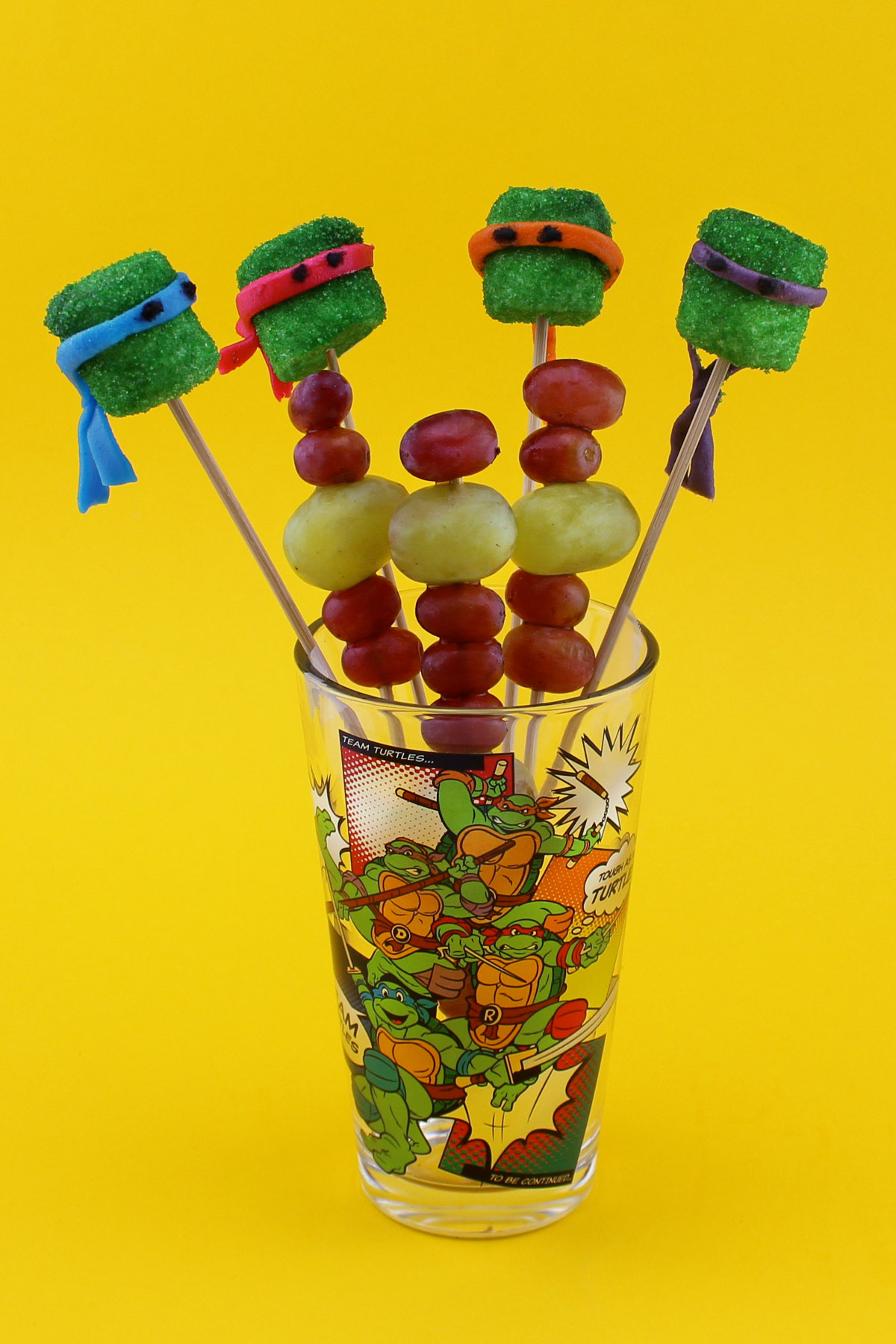 Confessions of a grownup TMNT fan and pun-addict: The title for this treat came before this simple recipe idea. One of my Nickelodeon colleagues got a fruit bouquet for her birthday and it sparked the silliness for these turtley tasty treats.
I've seen marshmallows decorated as Ninja Turtles on Pinterest before, as well as marshmallows coated in sprinkles, so voi la: booyakasha!
This recipe is easy for kids to make with minimal grownup help. No sword skills required.
(Difficulty Level: Easy)
What You'll Need
1 package marshmallows (we used gelatin-free to make these ninja noshes kosher and vegan!)
1 container green sprinkles
1 package sour fruit strips
1 tube black icing
Water (for dipping)
Green and purple grapes
Skewers (watch out for "Splinters"!)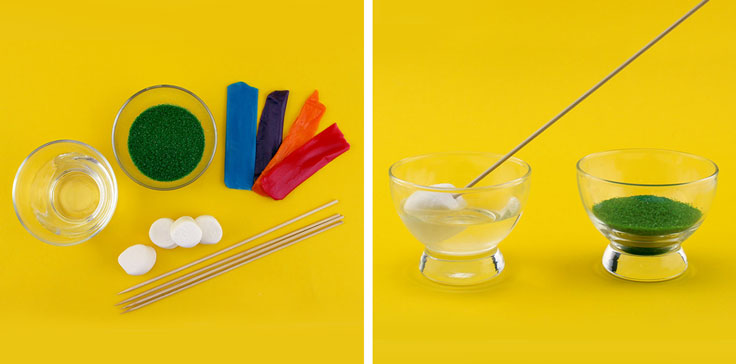 How to Make
Step One: Help the kiddos place their marshmallows on tips of skewers. Allow them to dip marshmallows in water and shake off excess. Next, they can carefully roll the marshmallows in sprinkles to cover all exposed areas and allow to dry.
Step Two: While the kids dip and roll with ninjutsu precision, slice up the fruit candy into thin strips to make the ninja masks. Using the tip of a skewer and some black icing, draw some eyes. Kids can help tie the masks around the marshmallows and arrange the grapes into fun patterns on extra skewers. This would be a fun exercise for  little turtle fans to practice patterns and counting.
And that's a ninja wrap! Serve immediately and enjoy.
Make your child's birthday even more special by setting up a personalized phone call from their favorite Nickelodeon character when you join the Nickelodeon Birthday Club. It's free and easy!