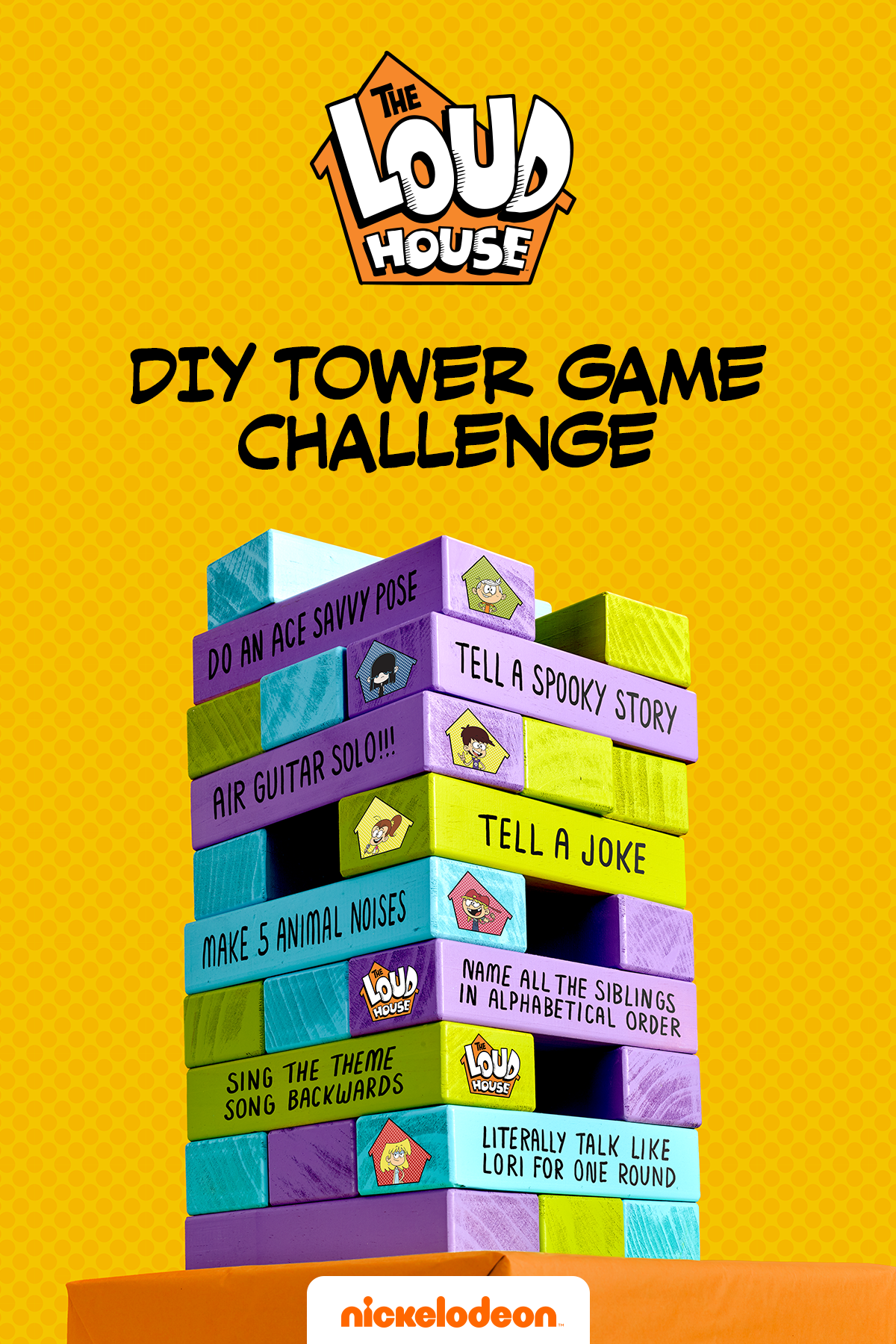 A party isn't complete without a fun game to play. So if you're throwing a Loud House-themed party, make sure to include this fun take on a classic! Here's what you'll need:
A wooden block tower game set that you don't mind Loud House-ifying
A black permanent marker
Purple, blue, and green paint (optional)
A paintbrush (optional)
Printable Loud House stickers (optional)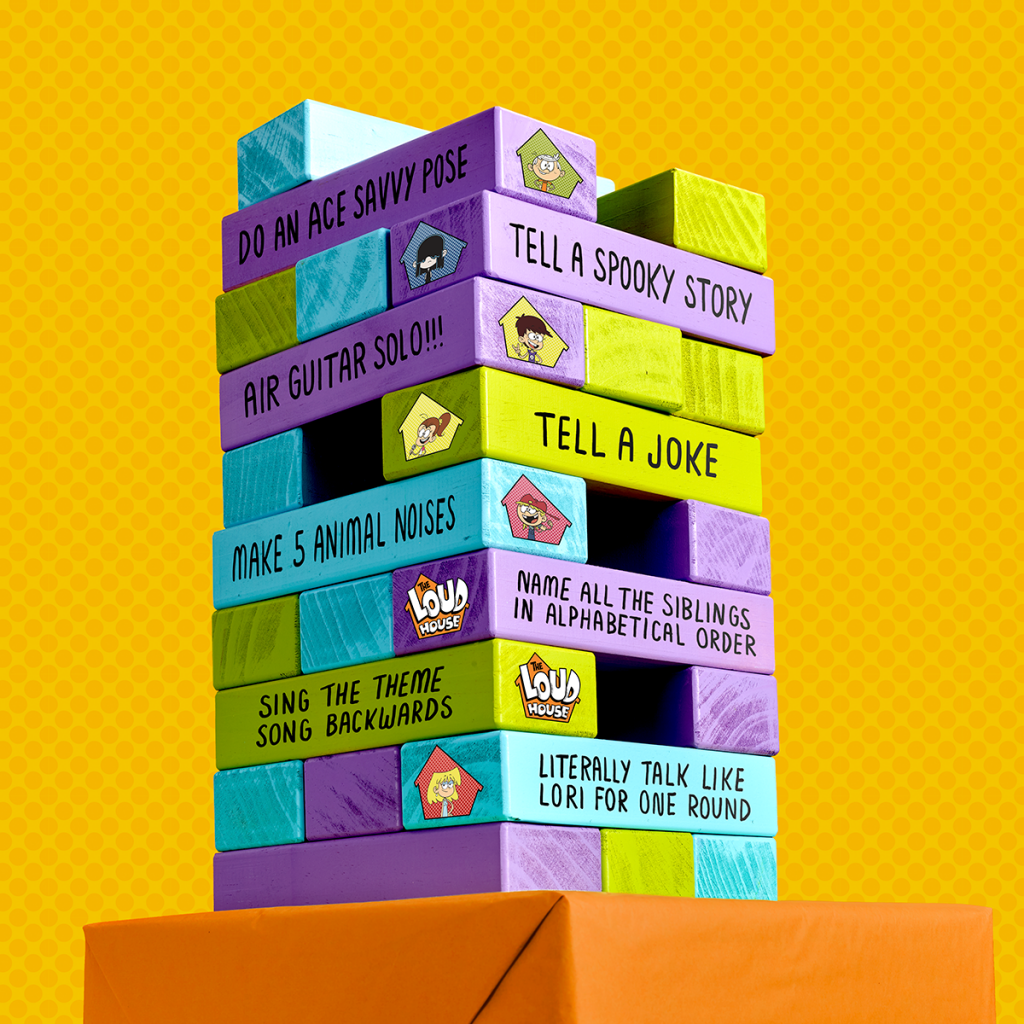 Separate the wooden blocks into three piles.
If you want the colors to match the Loud House palette, paint one pile green, one pile purple, and one pile blue.
Let the blocks dry.
Use a black permanent marker to write down fun, kid-friendly challenges on some of the blocks. See below for some Loud House-themed recommendations!
If you'd like to use the printable Loud House character stickers, place on the ends of some of the wooden blocks so that they are visible on the sides of the tower.
Once your tower is complete, it's time to play! Each child will take turns trying to remove a block from the tower without the tower falling over. If they happen to pull a block with a challenge, encourage them to have fun with it! Here are some of our favorite challenges:
Tell A Spooky Story
Air Guitar Solo!
Do An Ace Savvy Pose
Tell A Joke
Make 5 Animal Noises
Name All the Loud Siblings in Alphabetical Order
Sing the Theme Song Backwards
Literally Talk Like Lori For One Round
Full list available below, including the printable character stickers.
Need some more party ideas? Check out our Loud House party essentials here.