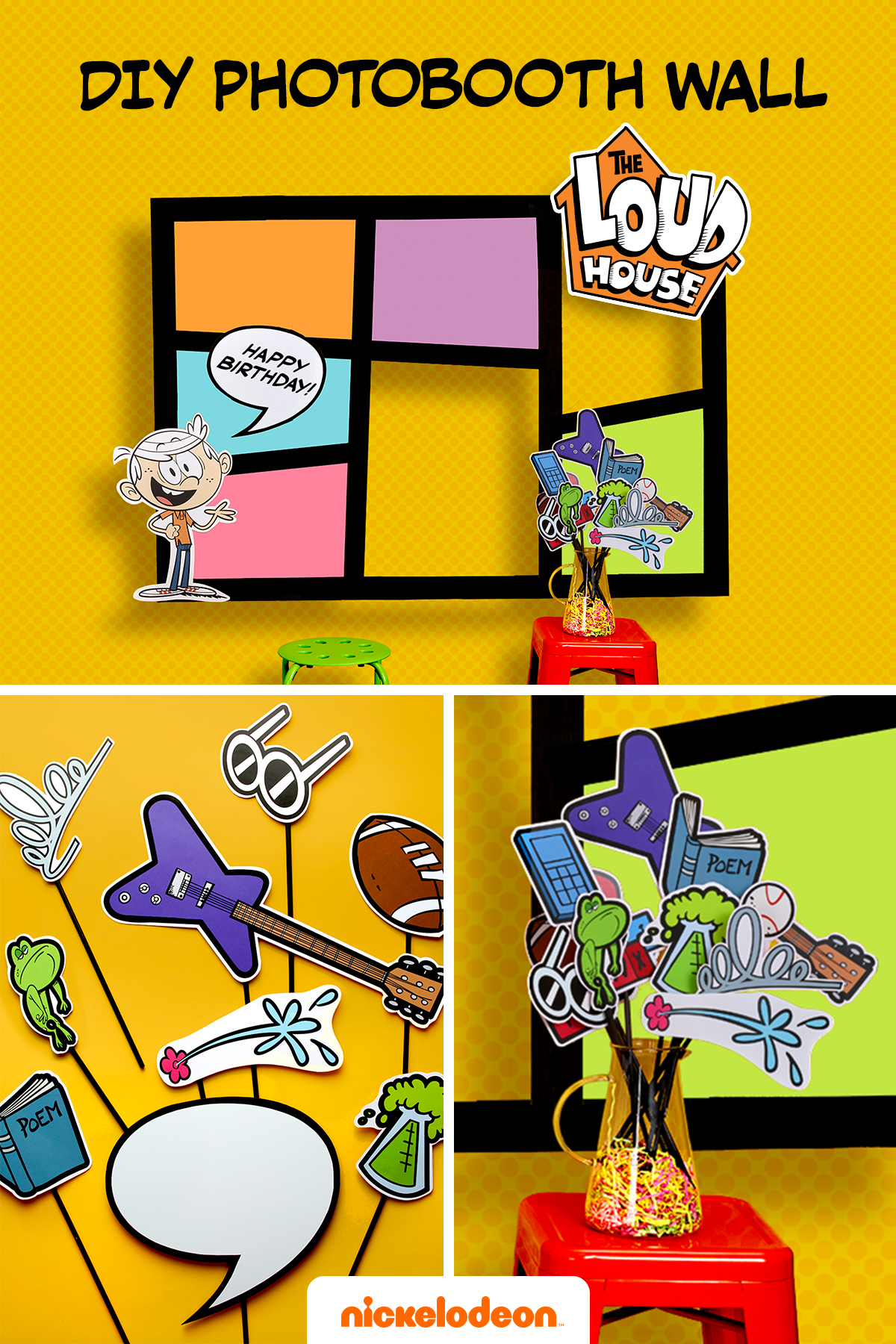 Create the perfect backdrop for memories with Lincoln and their crew in a few easy steps.
Get a large piece of cardboard and spray paint it black.
Once the black spray paint is dry cut out several large square and other "comic book-like" shapes using the reference photos here.
Once you cut out your shapes, glue or tape large sheets of brightly colored paper to the back of the frames. Just like in the show!
Print these Loud House themed props onto heavyweight paper and attach them to wooden dowels.
That's it! Your birthday bash goers are ready to strike a pose with their Loud House themed printable props!
During the party, hear from Lincoln Loud himself (or one of 10 additional characters) by signing up to be a part of the Nickelodeon Birthday Club. This free, easy, personalized call will surely put your party over the top!
Watch more Nickelodeon! View the TV schedule here.