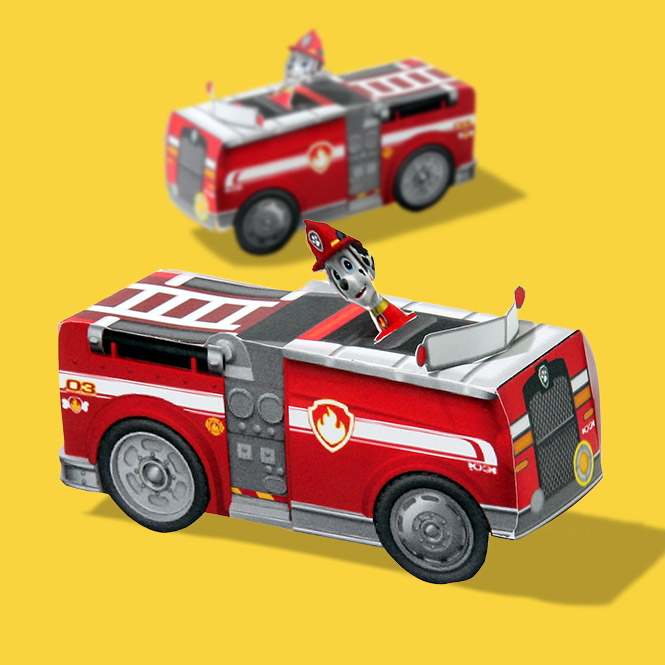 Are your little ones hankering for some excitement? Here comes Marshall to the ruff-ruff recue! Kids can take their favorite pup for a ride when you print our templates on cardstock or heavyweight paper and fold to create Marshall's awesome fire truck!
(Difficulty Level: Medium)
What You'll Need:
Marshall Templates (print below!)
Scissors
Glue
Craft Knife
Instructions:
Step 1: Using a craft knife, cut slits where indicated by dashed lines. Insert the windshield where slits were created, apply glue to windshield tabs, and fold to hold the windshield in place.
Step 2: Fold the printable along the solid lines. Apply glue where indicated and affix the sides of the vehicle onto the glue tabs.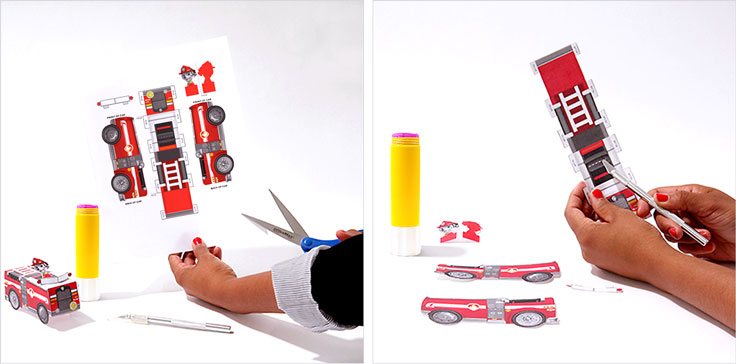 Step 3: Allow the truck to dry before plopping Marshall in and giving it to your tot to take off with!