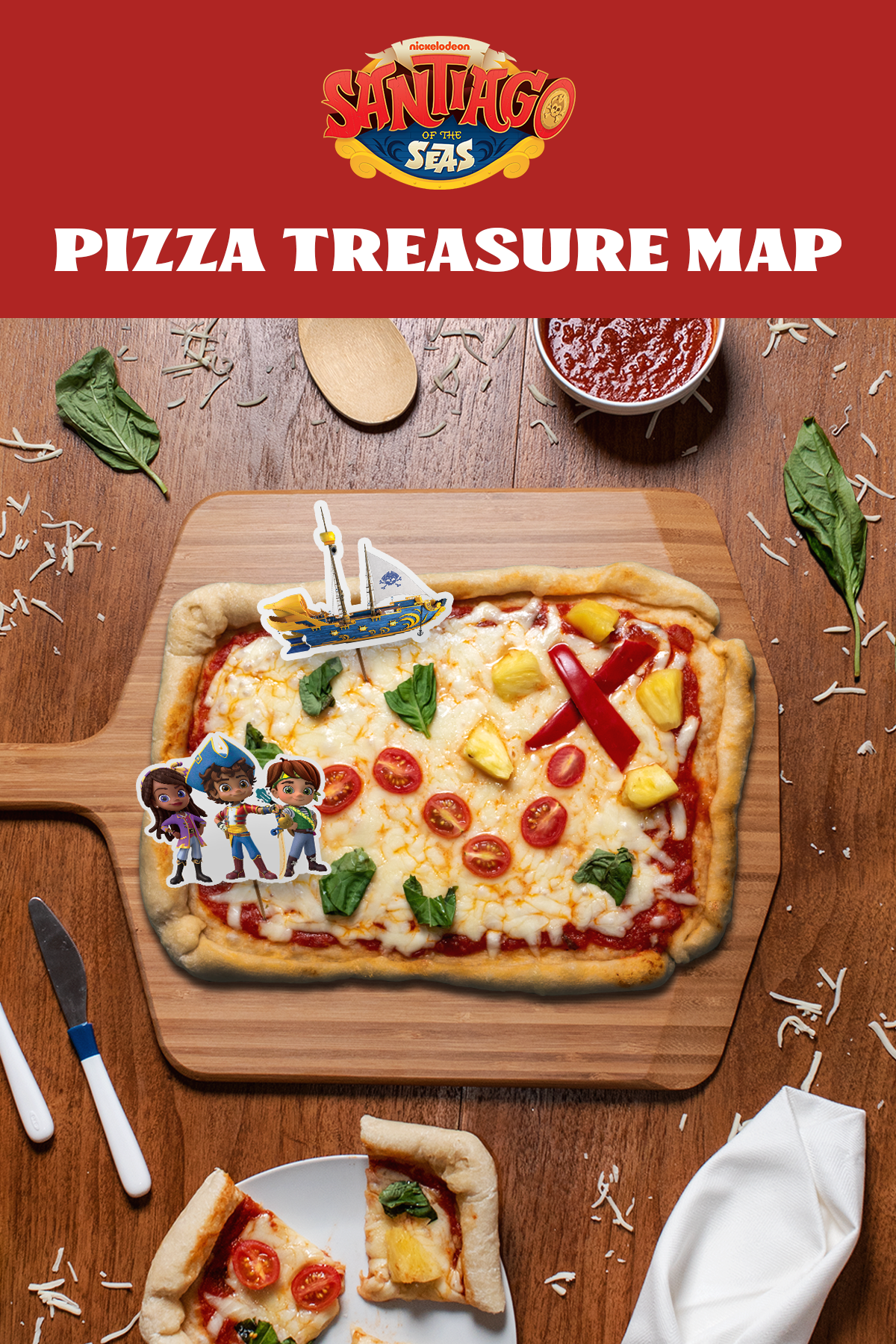 Yo, ho, ho! What's this? A treasure map that leads to … lunch?
What You'll Need: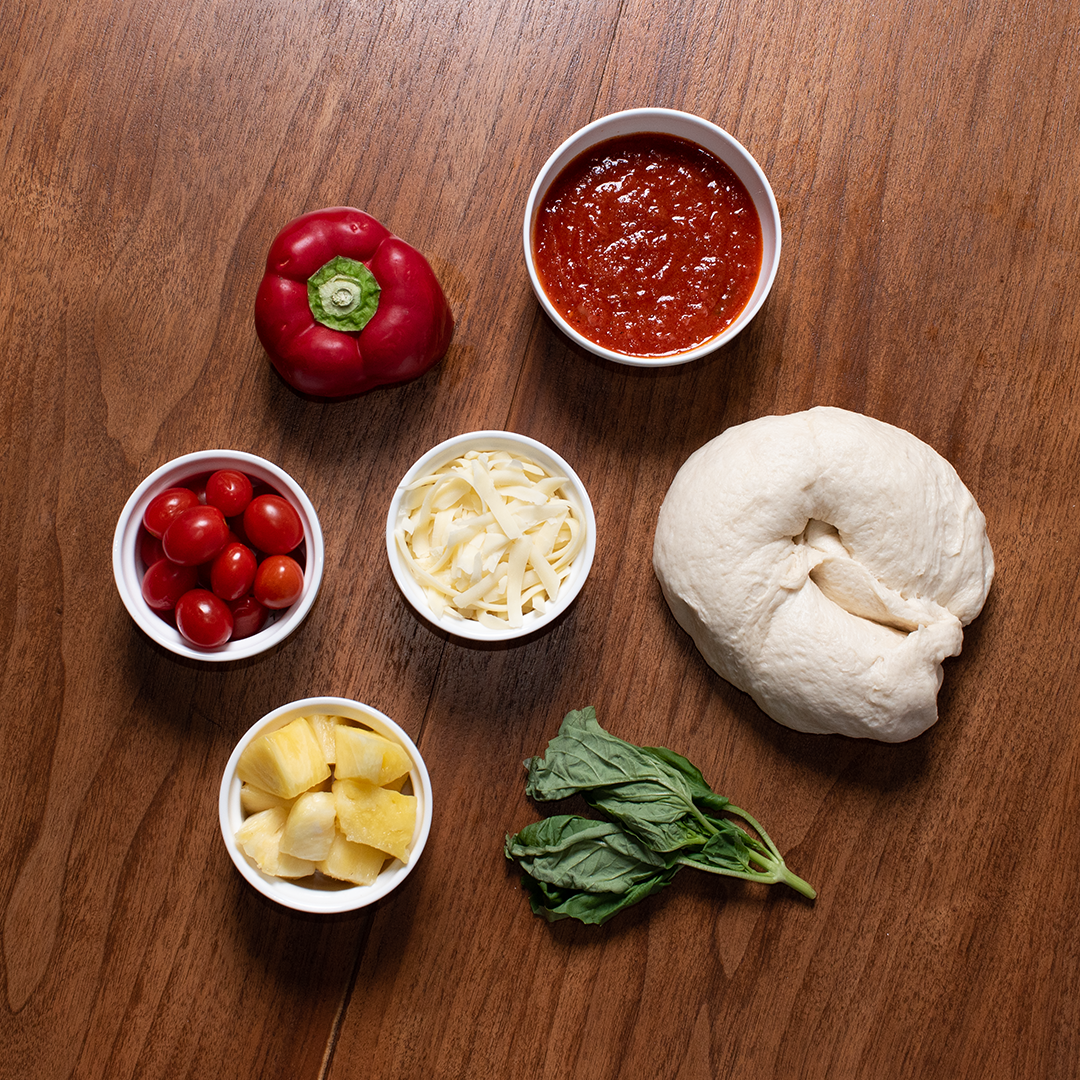 Pizza dough (pick some up at the grocery store or your local pizzeria)

Tomato sauce

Cheese

Red pepper slices

Various toppings (pineapple, tomatoes, pepperoni, basil)
How to Make: 
Step 1: Punch, roll out, and shape the dough into a rectangle shape with a crust. Place on a greased cookie sheet.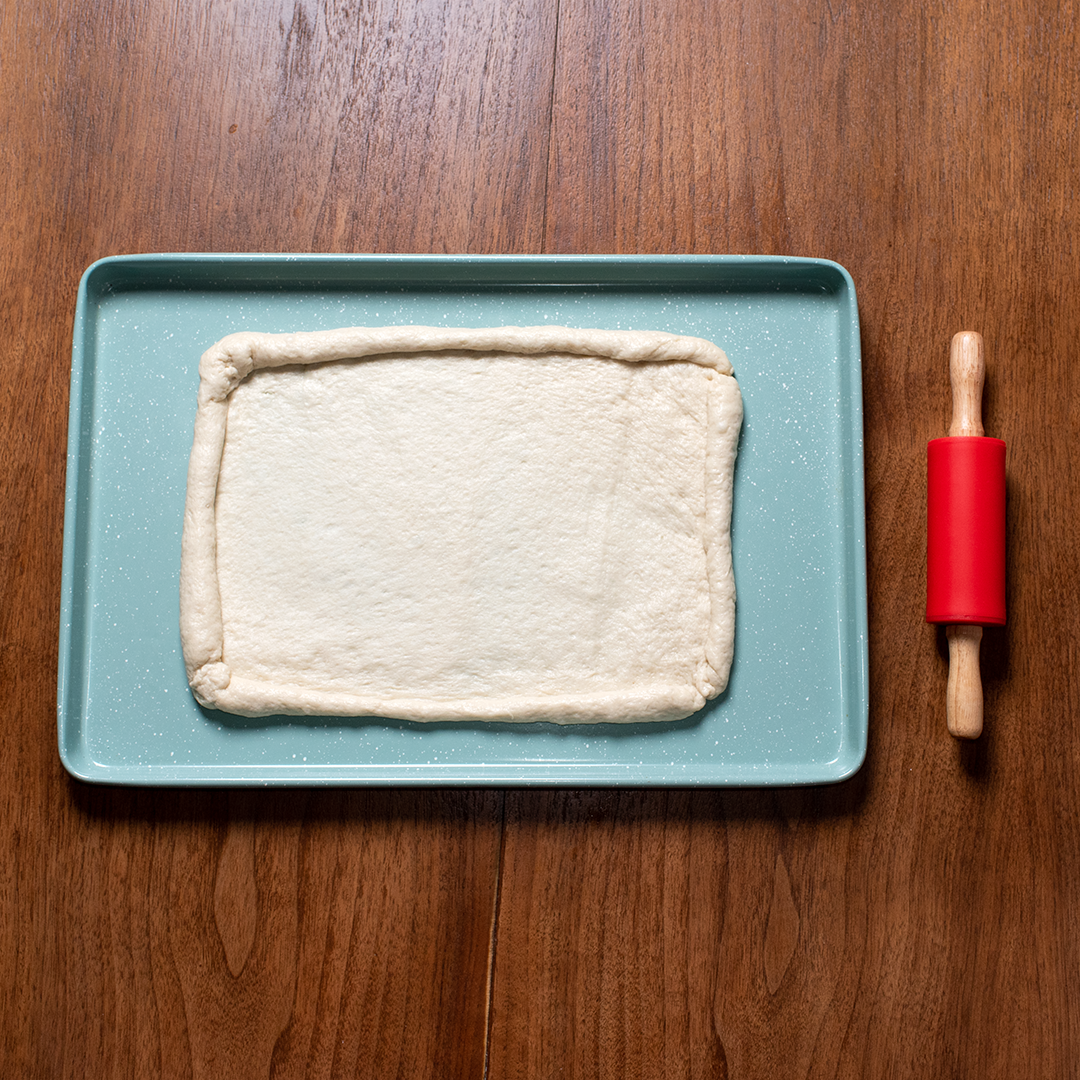 Step 2: Spread on a thin layer of sauce, followed by a thin layer of cheese.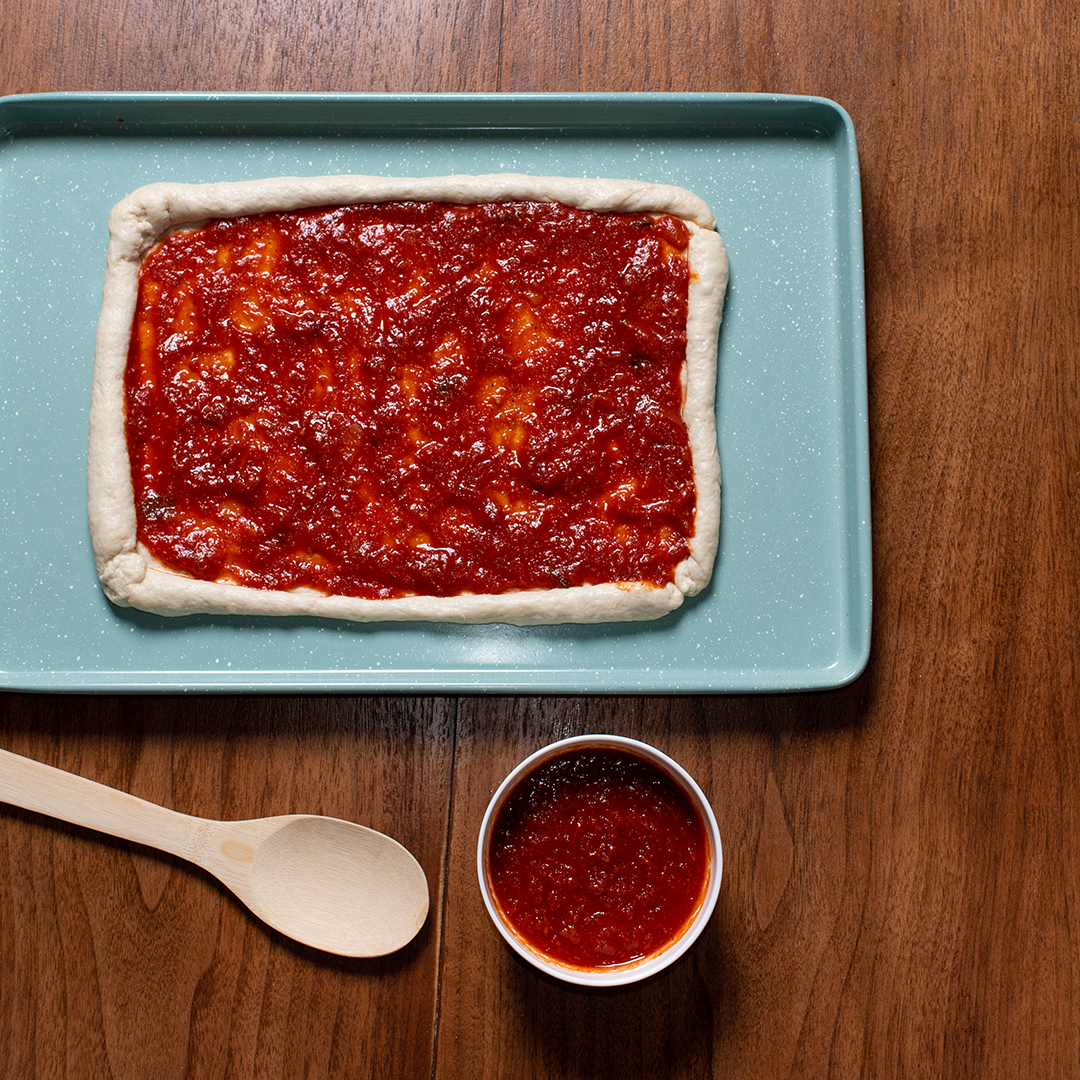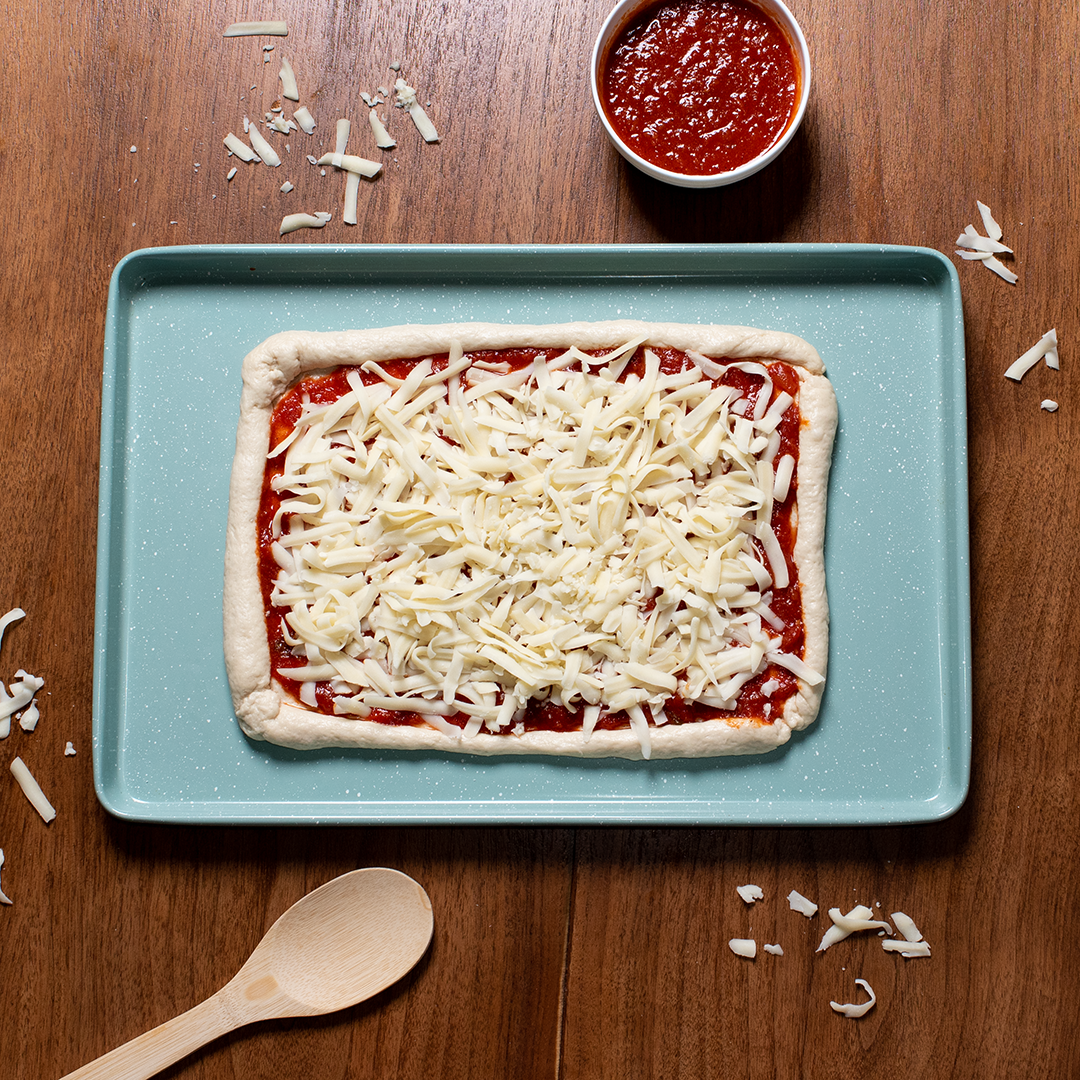 Step 3: Arrange the map components. Use red pepper slices to make a convincing  X for buried treasure. Build a map trail using cherry tomatoes, bits of pepperoni, broccoli florets (or whatever your little buccaneer will eat).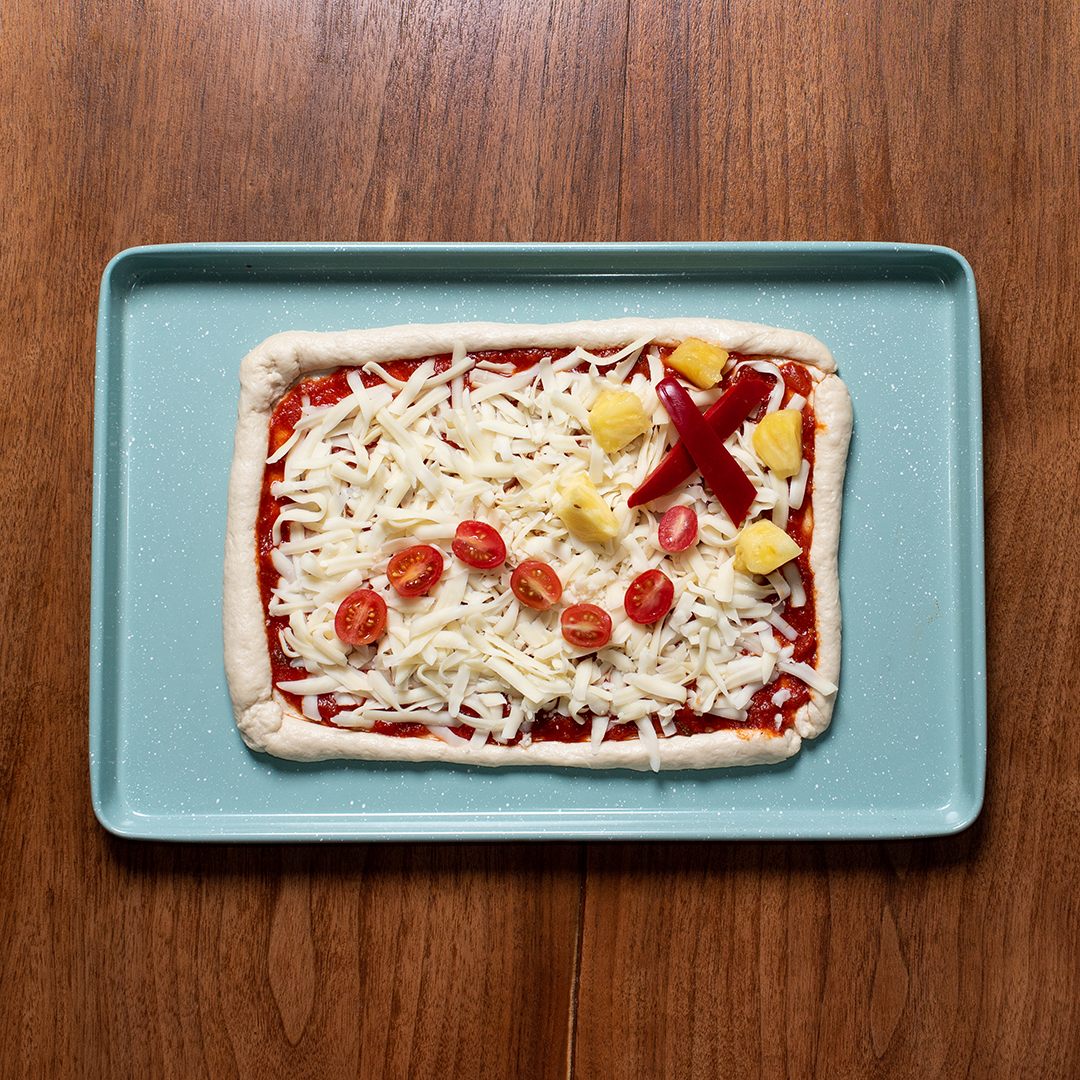 Step 4: Bake in a hot oven at 400 degrees for 8 minutes.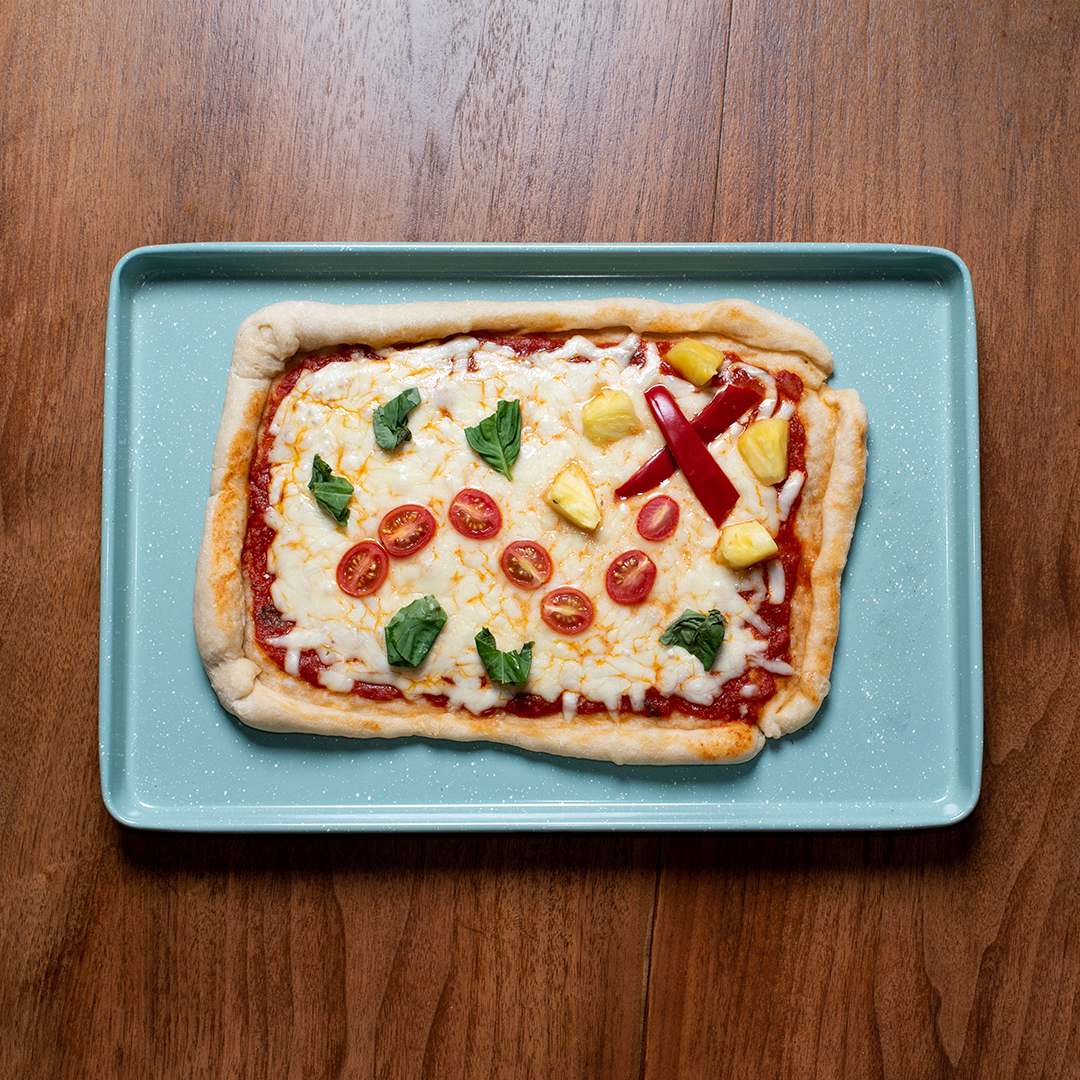 Step 5: Use your best pirate voice while enjoying the treasure that is homemade pizza!