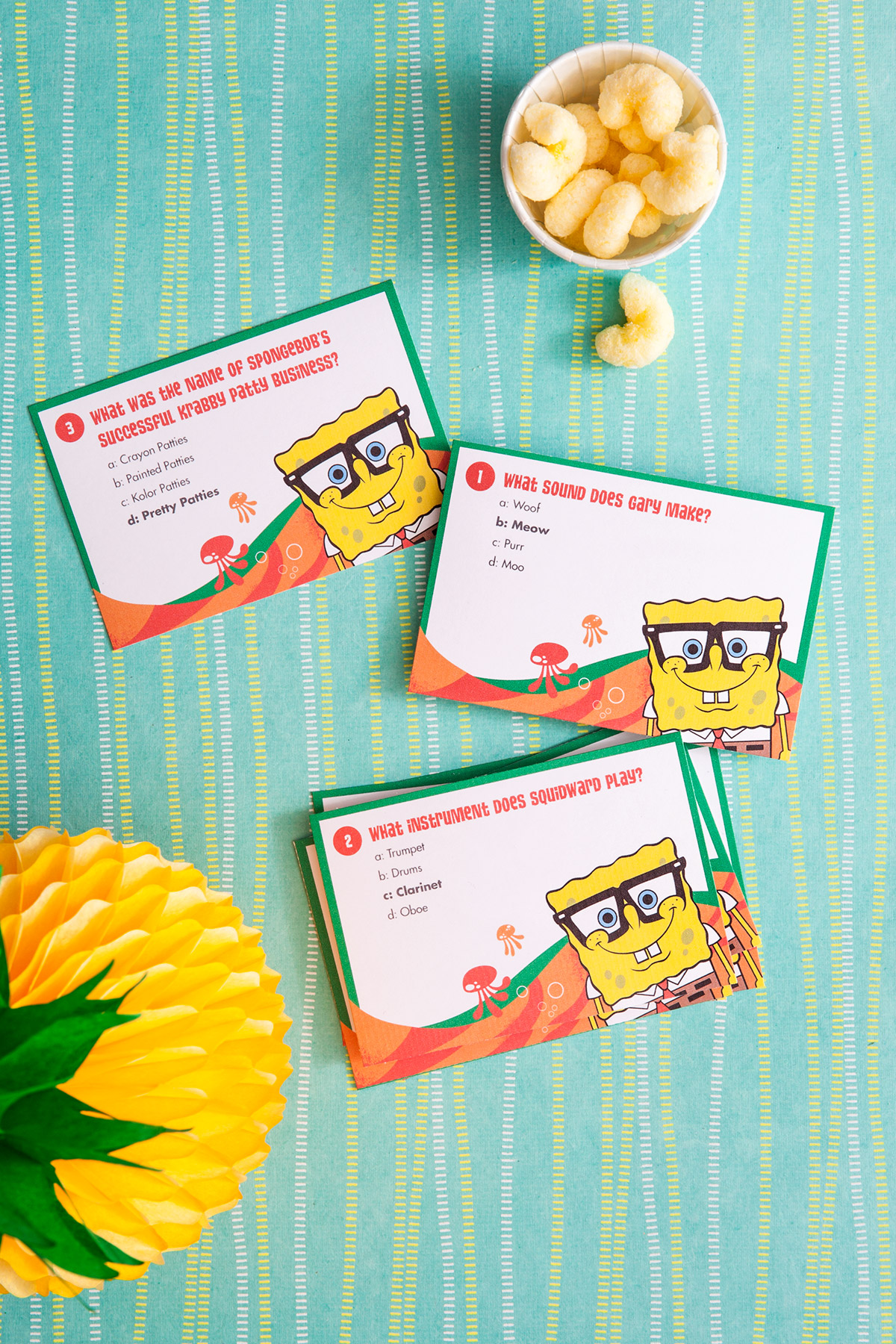 Are you a sponge for knowledge? Test your absorbency level with our tricky trivia game!
Question 1: Who lives in a pineapple under the sea? Just kidding, we wouldn't make it that easy! Check out the rules below.
Basic rules:
Print trivia game sheets. For multiple uses, try heavyweight paper or cardstock.
Cut into individual cards.
Assign a leader. Try finding a grownup that can do a convincing pirate/game show host voice for effect. If old enough, the birthday child would also make a great game leader!
The leader reads a question aloud.
Party guests raise their hands to guess an answer.
Whoever guesses the right answer first gets to keep the card.
The first person to five cards wins a special prize!
For advanced SpongeBob enthusiasts, try reading the questions without the multiple-choice options!
After playing SpongeBob trivia at your party, receive a personalized phone call from SpongeBob himself (or one of 10 additional characters) when you join the Nickelodeon Birthday Club. It's free and easy!