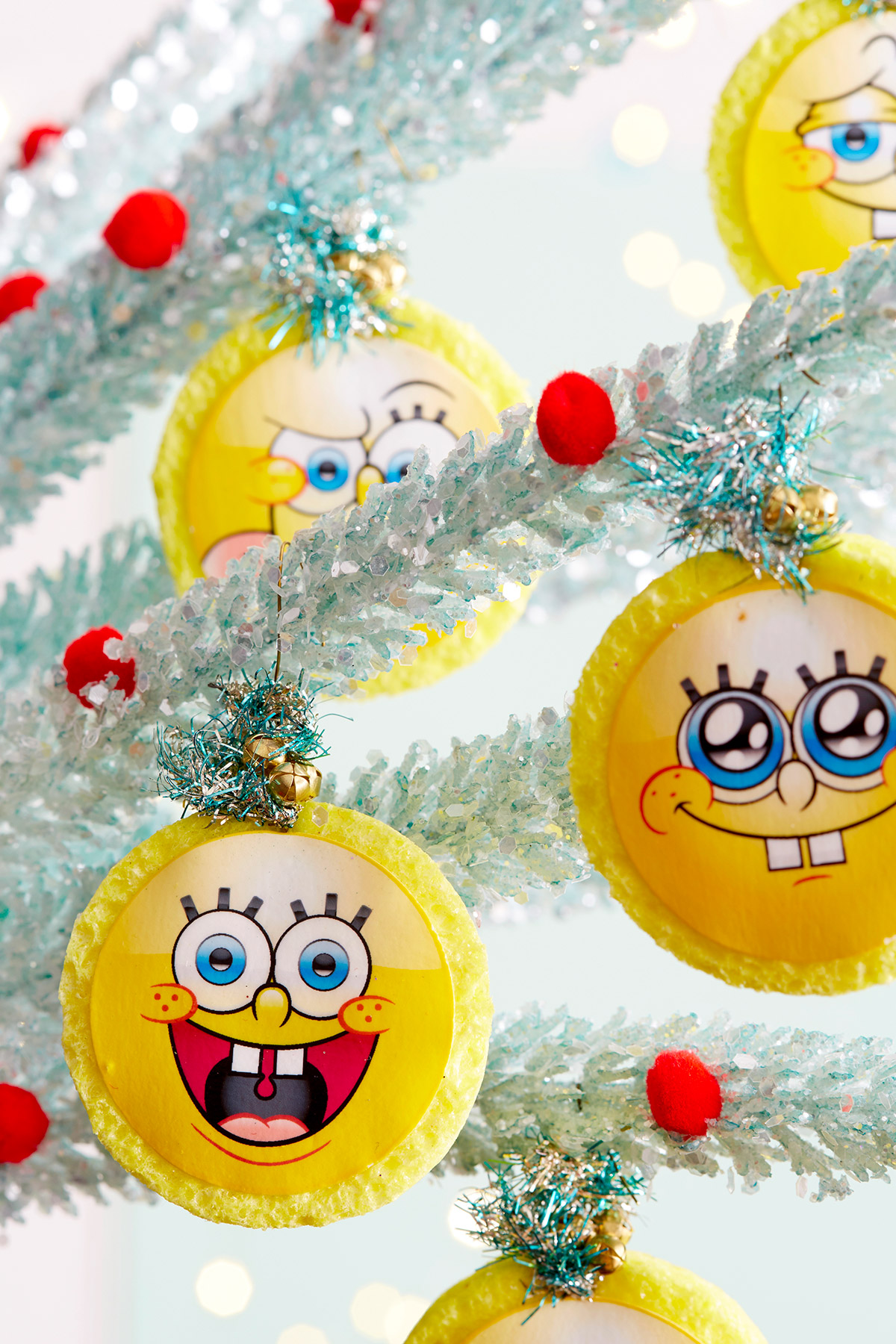 'Tis the season to be absorbent. Soak up the holidays by taking your Christmas tree to the next level with these ornaments made of sponge…BOB. They're sure to be the life of any Christmas party, on land or under the sea!
What You'll Need
Sponge Bob Expression Faces and Circle Template (print below!)
White cardstock
2″ circle punch
Decoupage glue
Wax paper
Pencil
Paint brush
Scissors
Ornament wire
Wire cutters
Mini jingle bells
Tinsel
How to Make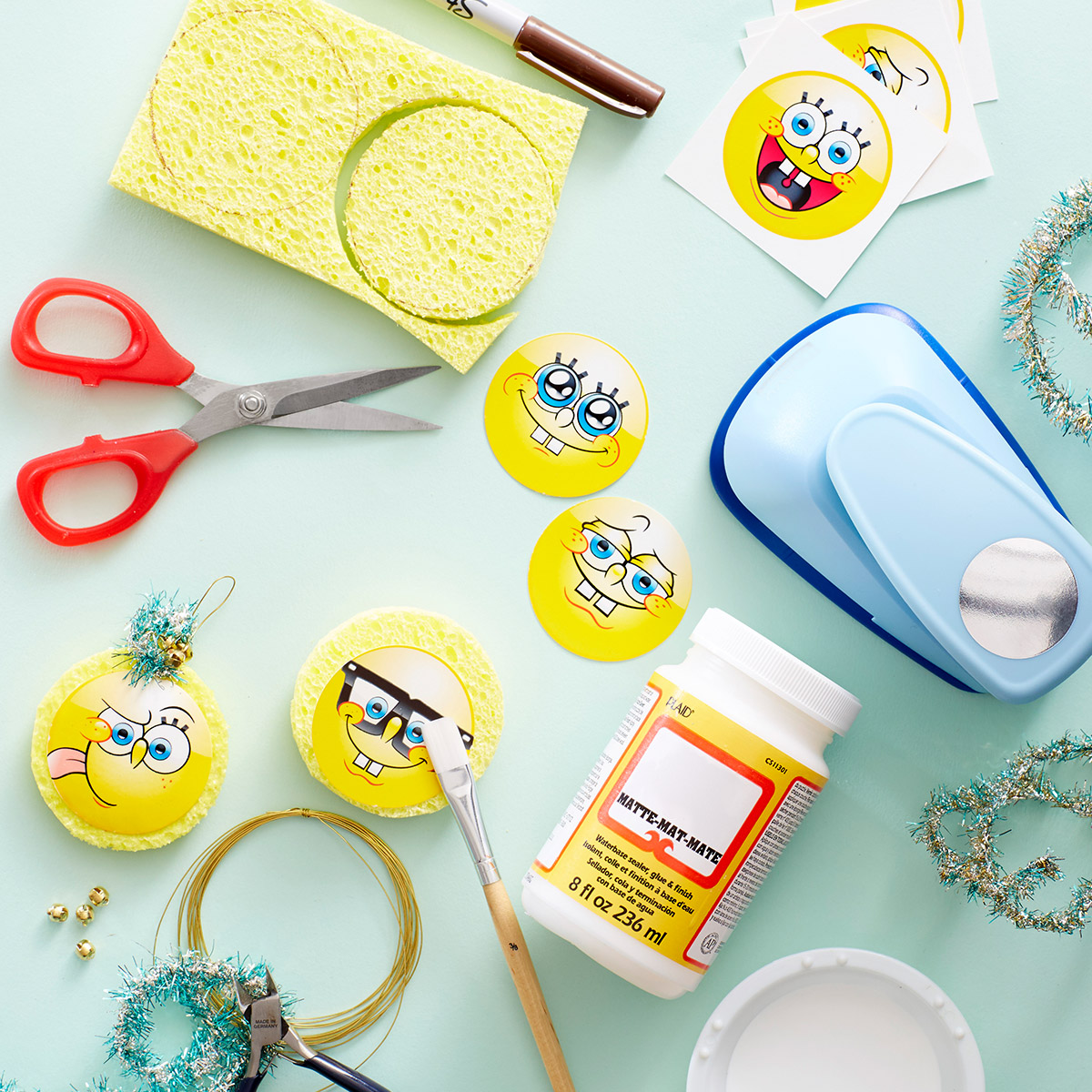 Step One: Print template on white card stock. Loosely cut around each template face with scissors. Use 2″ circle punch to punch out each face.
Step Two: Use scissors to cut out sponge circle template. Place sponge circle template on sponge, trace with a pencil and cut out with scissors.
Step Three: With wire cutters, snip a 5 inch piece of ornament wire for wire spool. Poke wire through top center of sponge circle. Fold wire to keep it in place.
Step Four: With a paint brush and decoupage glue, paint one side of sponge circle and the sides. Also, paint the backside of one template face and place on center of sponge circle. Use the brush with glue to adhere the face to sponge, painting an even layer over face.
Step Five: Hold ornament wire and paint backside of sponge circle with glue. Bend wire to prop up sponge and place on wax paper to dry. Repeat painting with glue if necessary.
Step Six: When dry, add three mini jingle bells and tinsel to ornament wire. Twist wire to secure. Repeat process for all six SpongeBob faces!