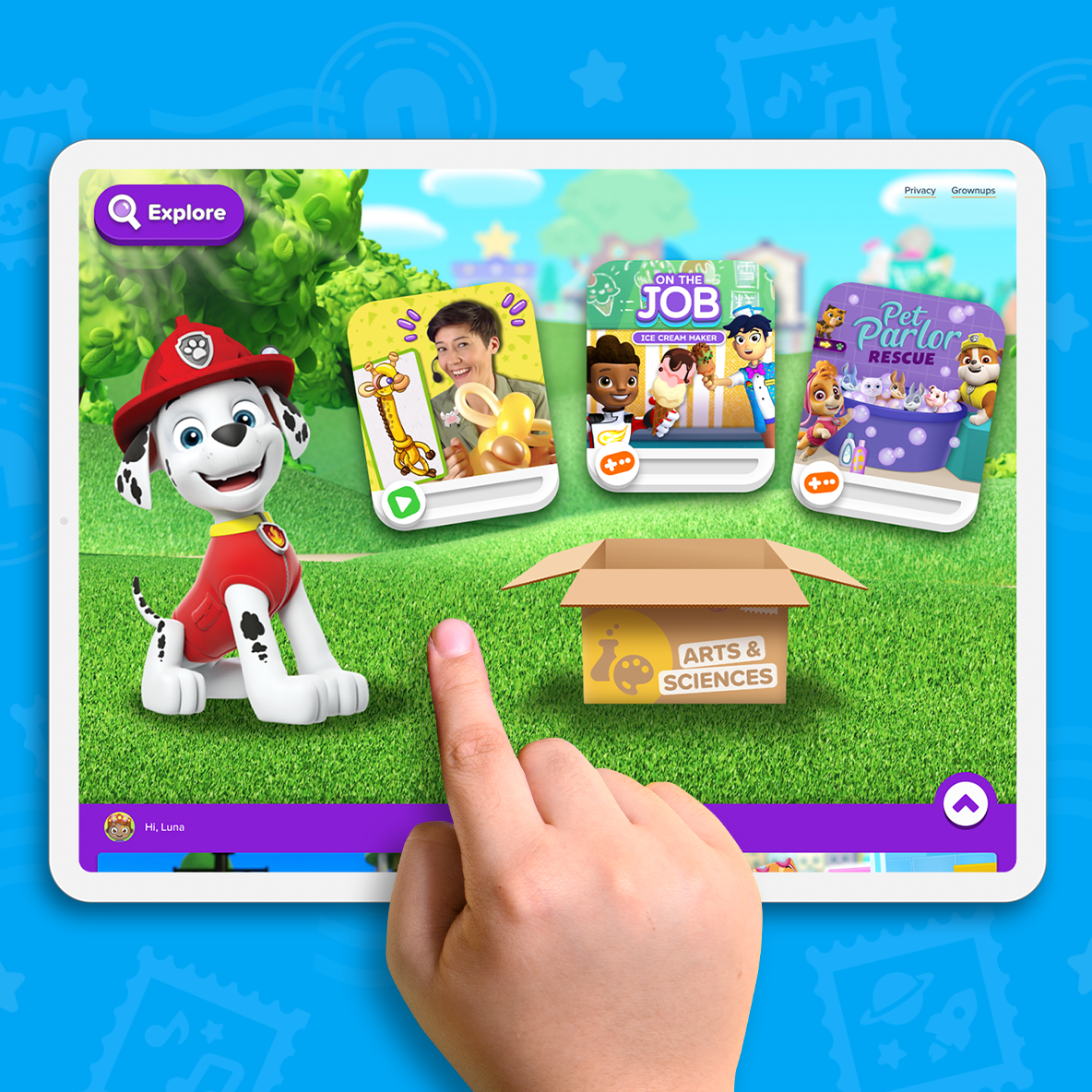 Come try out Special Delivery – a special Noggin app feature that starts kids on an exciting personalized learning journey each day. Because at Noggin, we know that the more we personalize your child's educational experience, the more they engage and the better they learn!
Reason #1: Unbox a daily dose of playtime fun.

What child doesn't love opening packages? Every day, they will be greeted by a favorite Nick Jr. character and open up an exciting digital delivery of learning games, videos and activities.
Reason #2: Content curated by education experts
Each Special Delivery box is packaged up by our team of education and child development experts. Their recommendations have been carefully planned out and specially handpicked to spark your child's curiosity and love for learning!
Reason #3: Parents asked, Noggin delivered!

You know that personalization is important in your child's education, and experts agree! That's why Special Delivery tailors an individualized learning journey for every Noggin kid, helping to meet them where they are on their educational path. 
Reason #4: Kids think learning with Special Delivery is fun!
It's clear. When we engage kids with their own interests, the more fun they have, and the more they learn. Delivering content they love creates happy learners – and happy parents too!
Don't worry, you can still find all the content you love on Noggin!

New weekly releases and launches

Episodes of your child's favorite Nick Jr. shows in the Watch hub

Personalized picks based on your child's interests and skills

Noggin original classes, series, learning games, and videos