A group of sharks is called a shiver. But Baby Shark's family of colorful, cute sharks won't send any shivers up your spine — just smiles. Print out Baby, Daddy, Mommy, Grandma and Grandpa Shark. Fold along the dotted line and use a clothespin to operate the mouth. Now open wide and sing that catchy tune.
What You'll Need: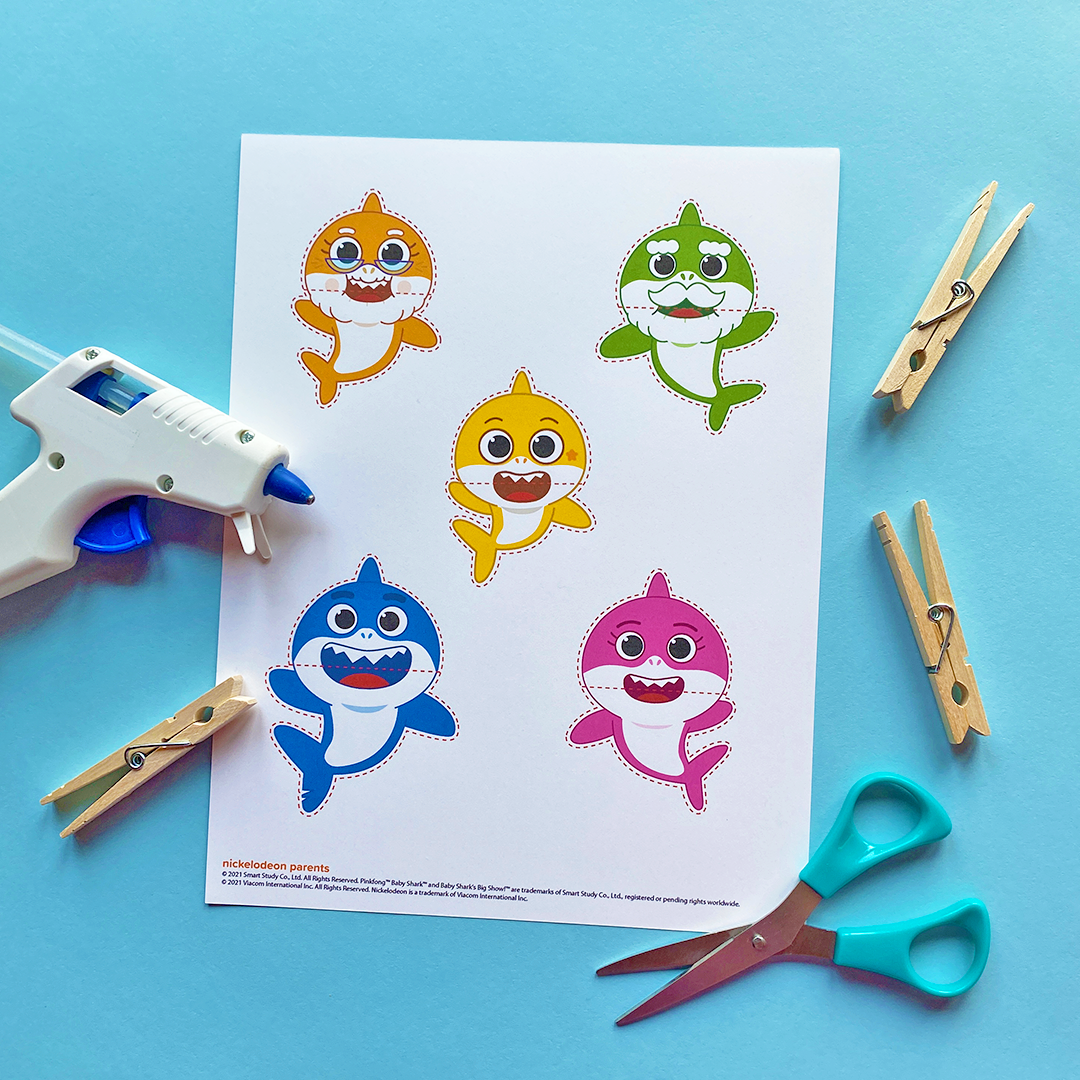 Scissors
Clothespins
Glue
Printable
Step 1: Cut along the dotted lines.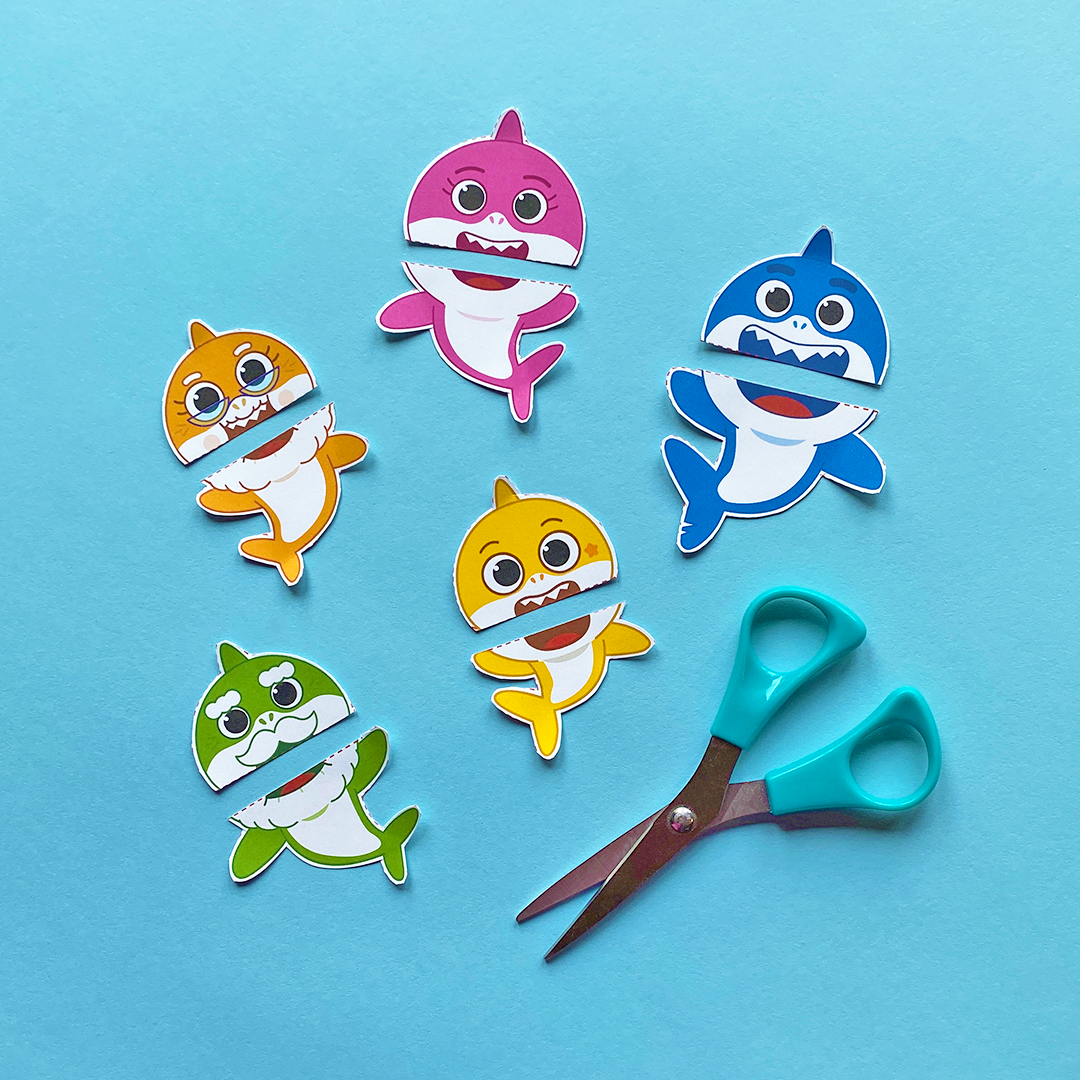 Step 2: Glue the shark halves to the bottom and top of each clothes pin.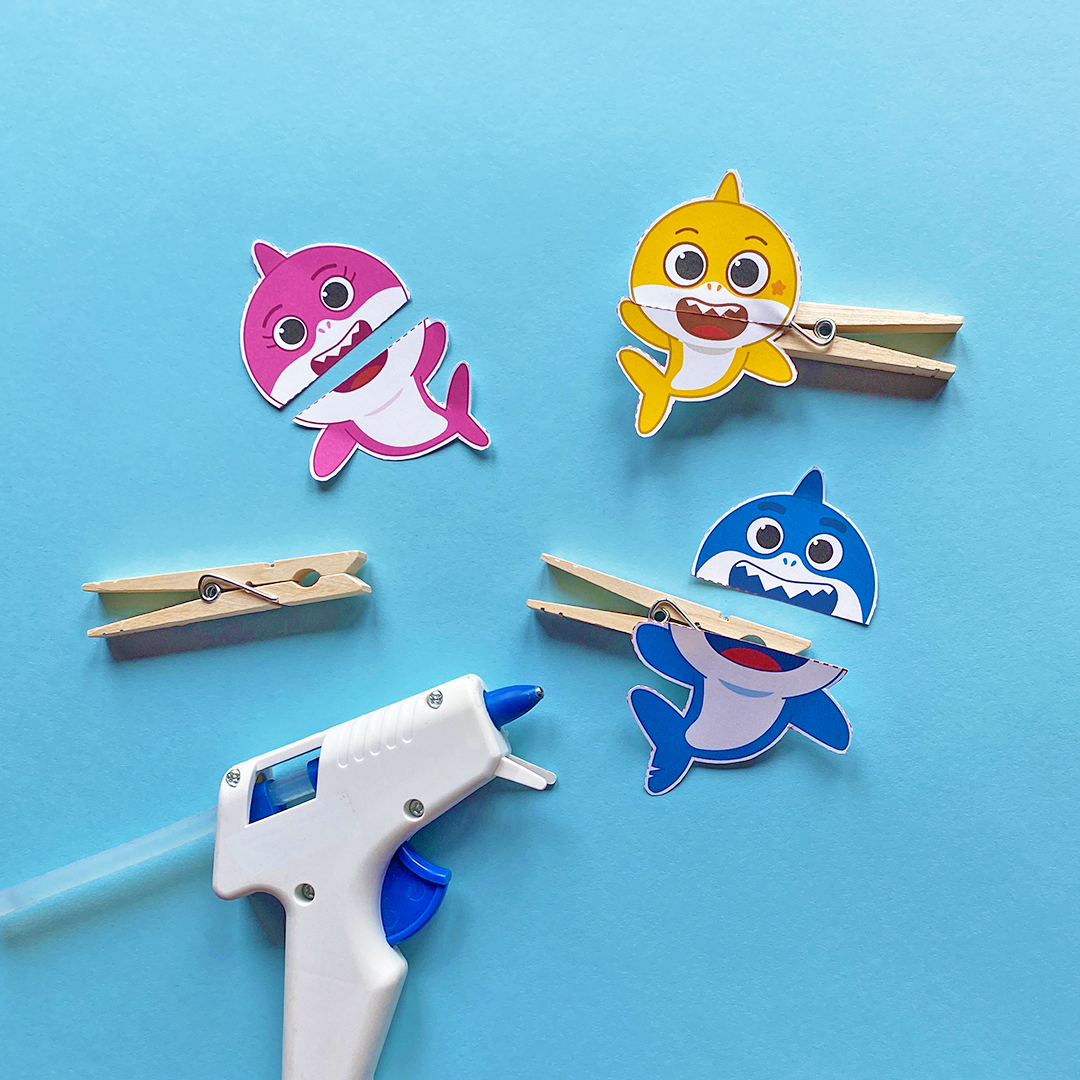 Step 3: Repeat step 2 until all the sharks are assembled.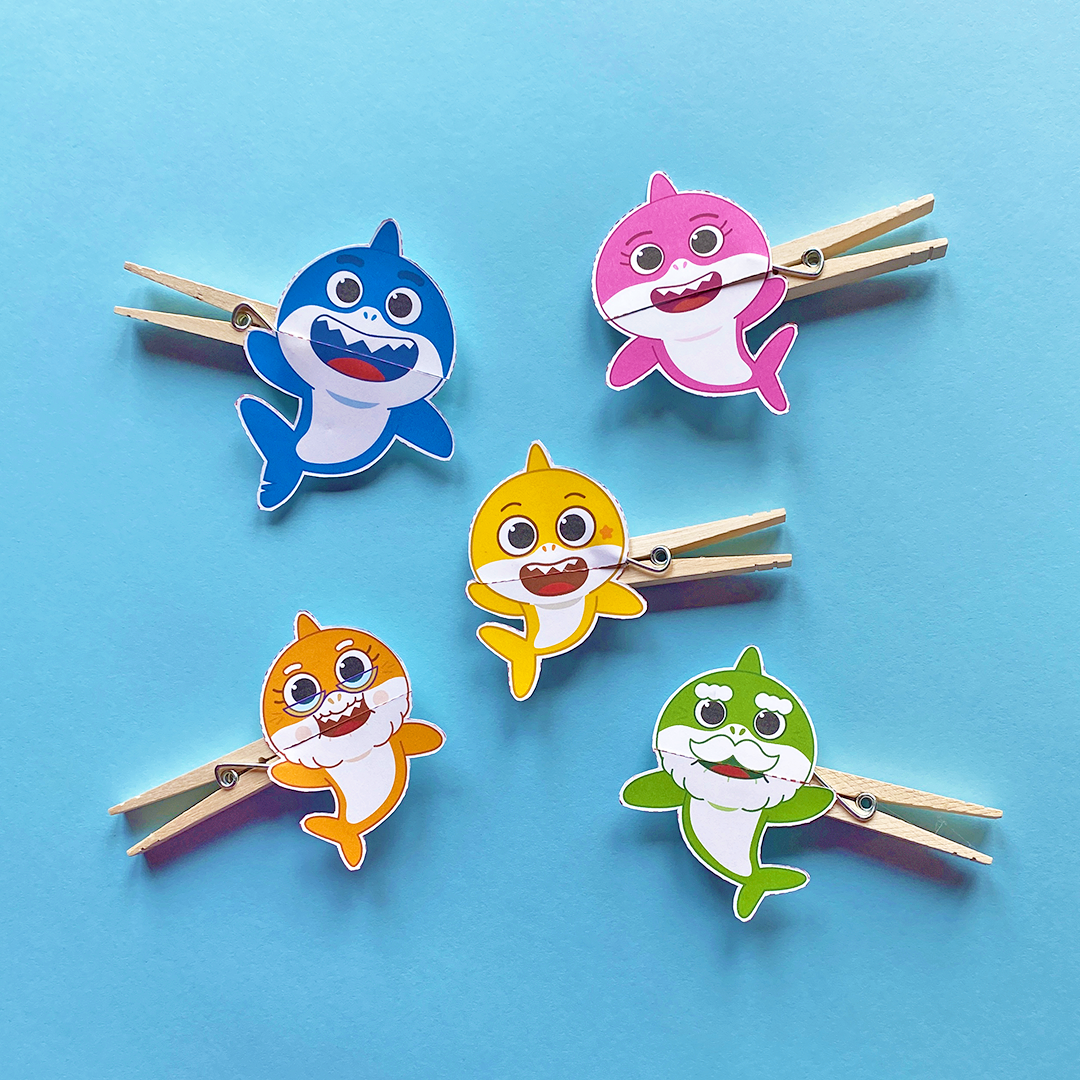 Step 4: Now it's time for a Baby Shark family puppet show!