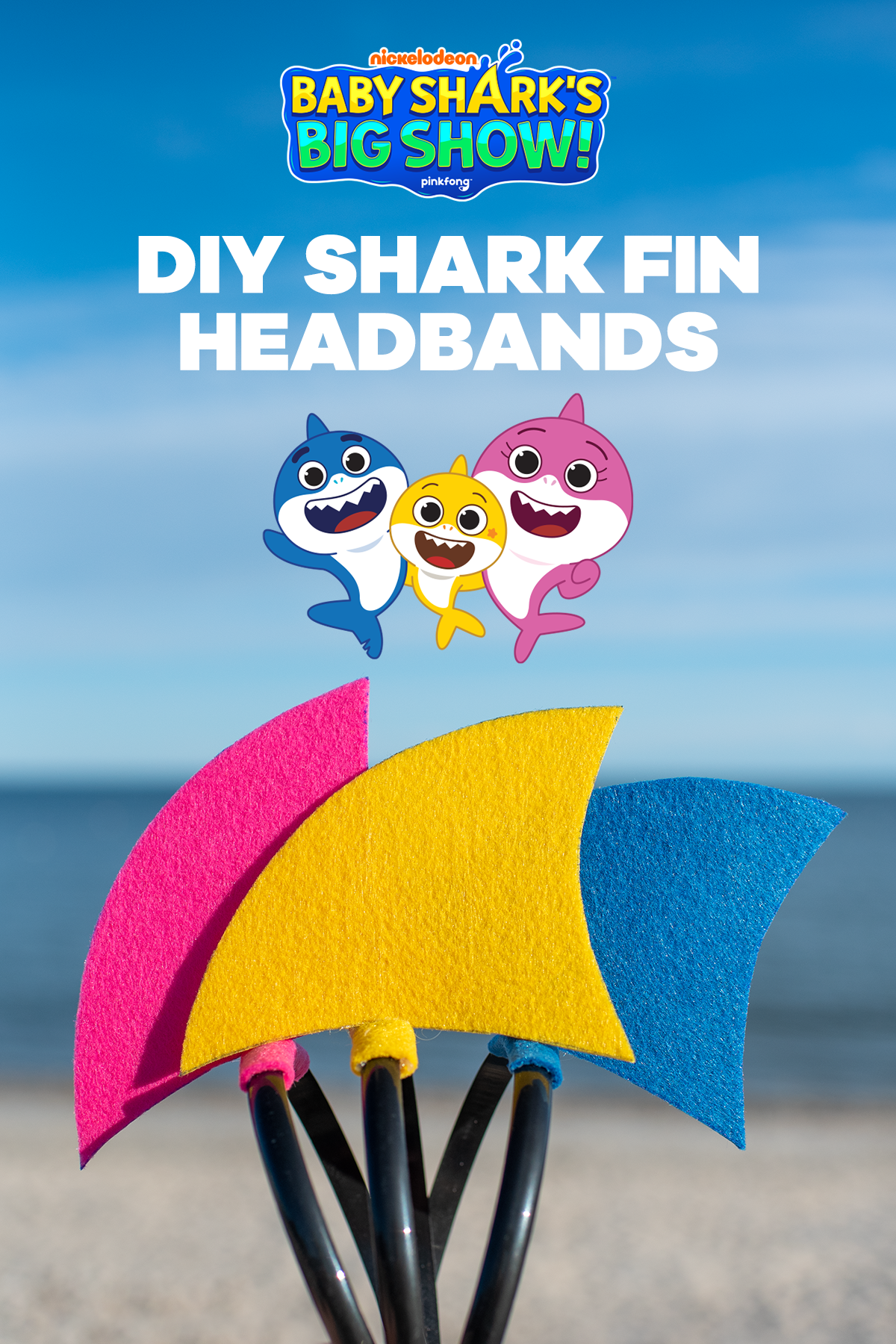 A shark's fin provides stability and balance in the water. But on your kid? Throw them into the tub to find out! Or just turn up the music so those little fins can bop their heads and dance!
What You'll Need: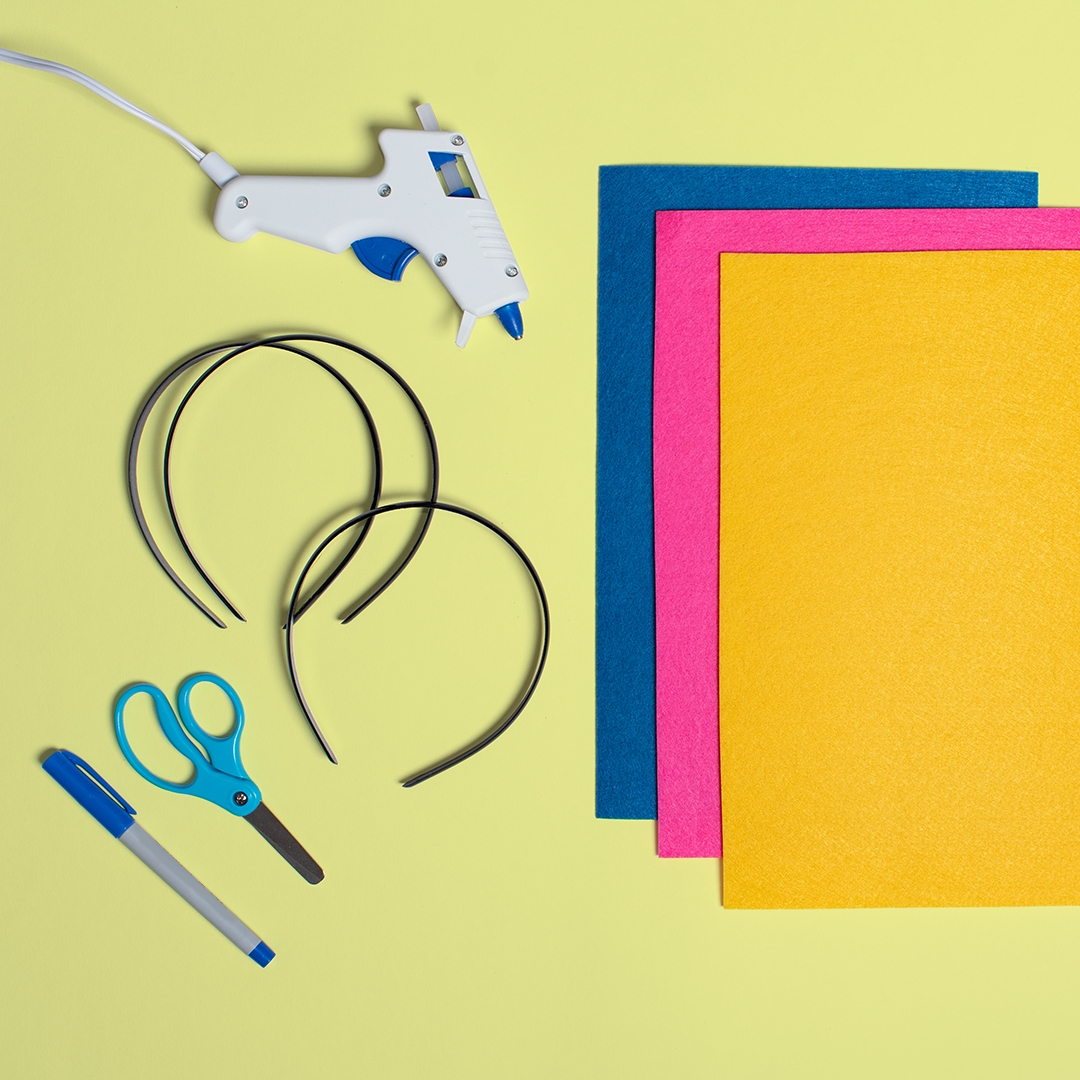 thick felt
headbands
glue gun
scissors
marker
Fin Template Printable
How to Create:
Step 1: Cut out the fin template and trace a line around the fin.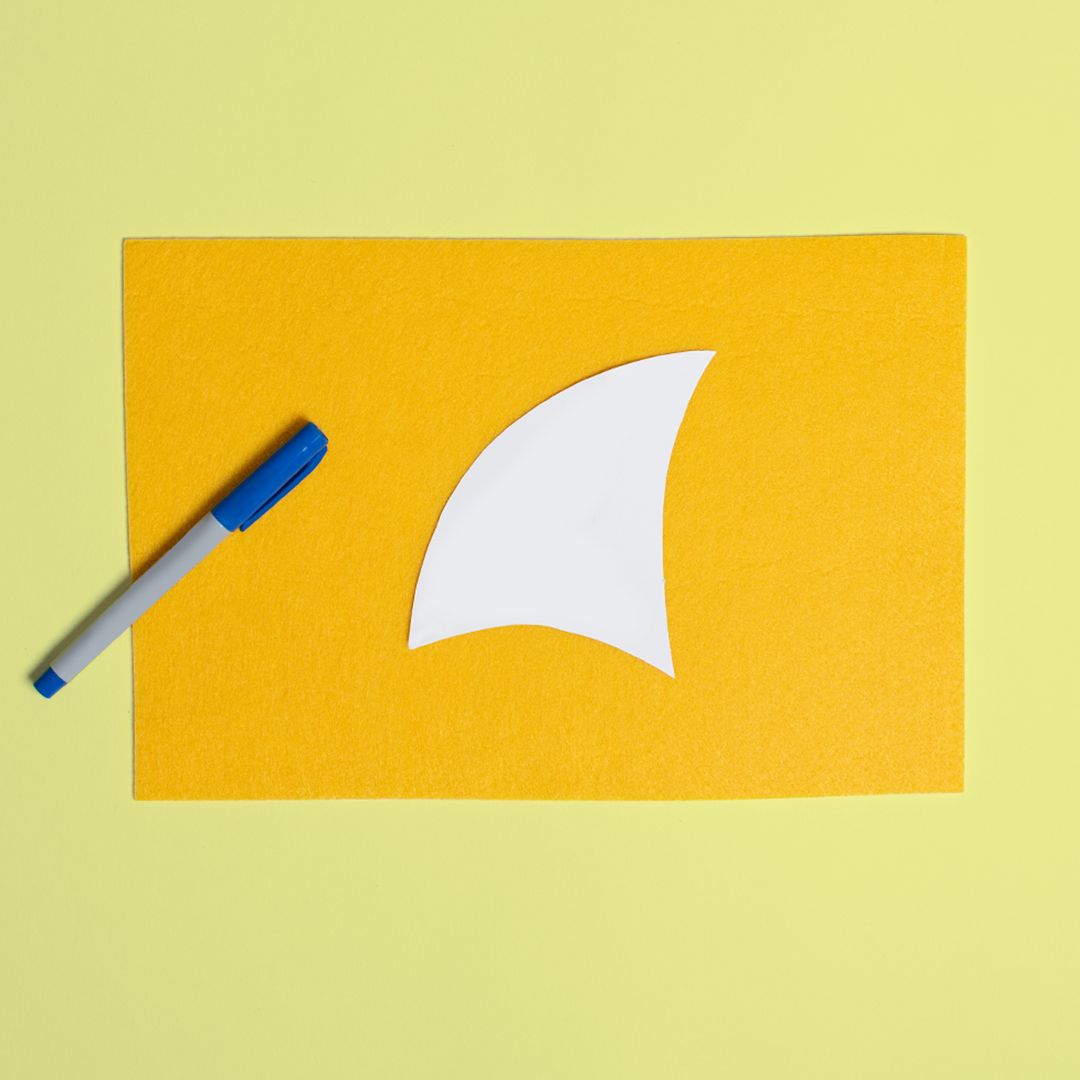 Step 2: Cut the fin shape out of the felt as well as two small strips.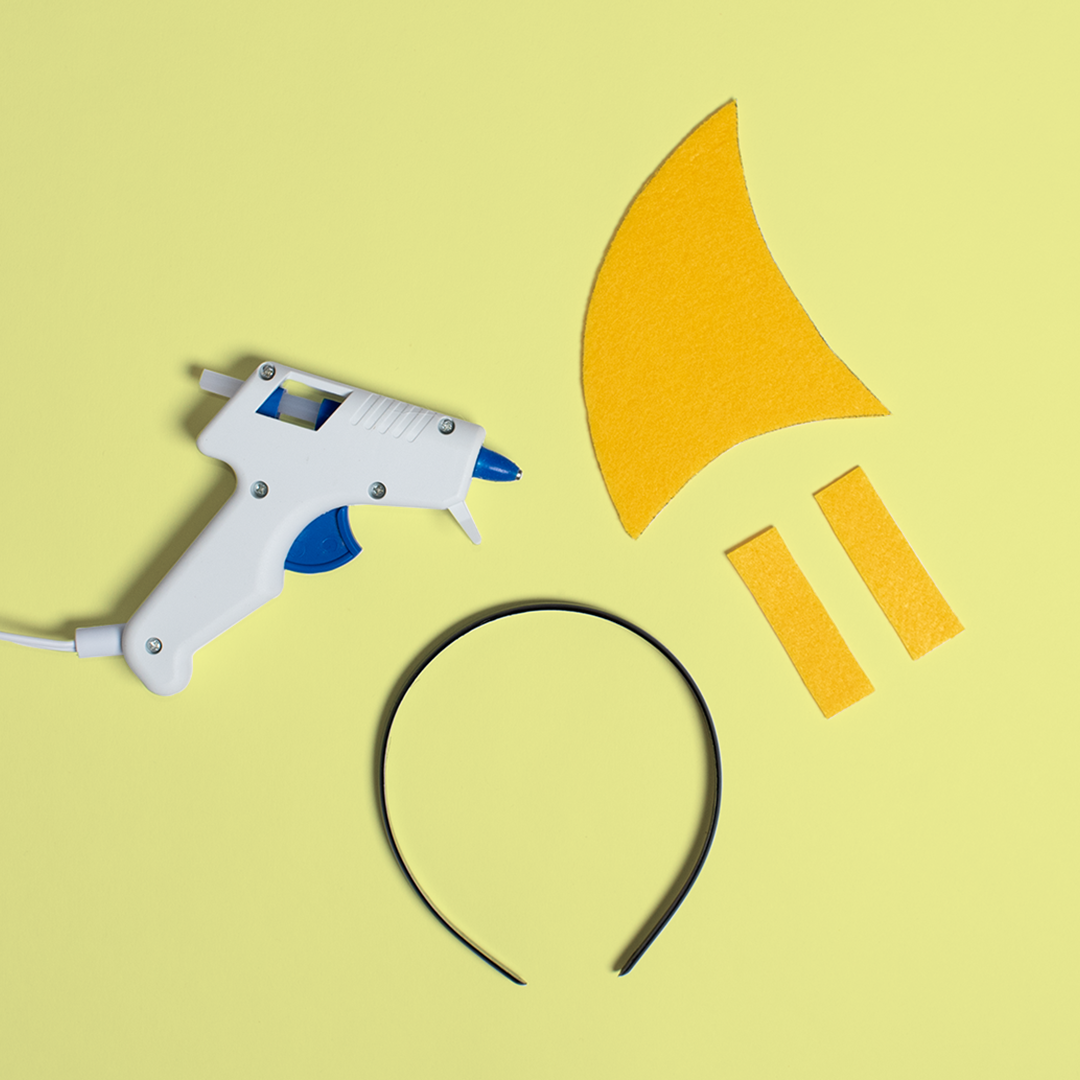 Step 3: Attach the fin to the center of the headband and glue it down. Then take the two small strips and glue them to either side of the fin for support.