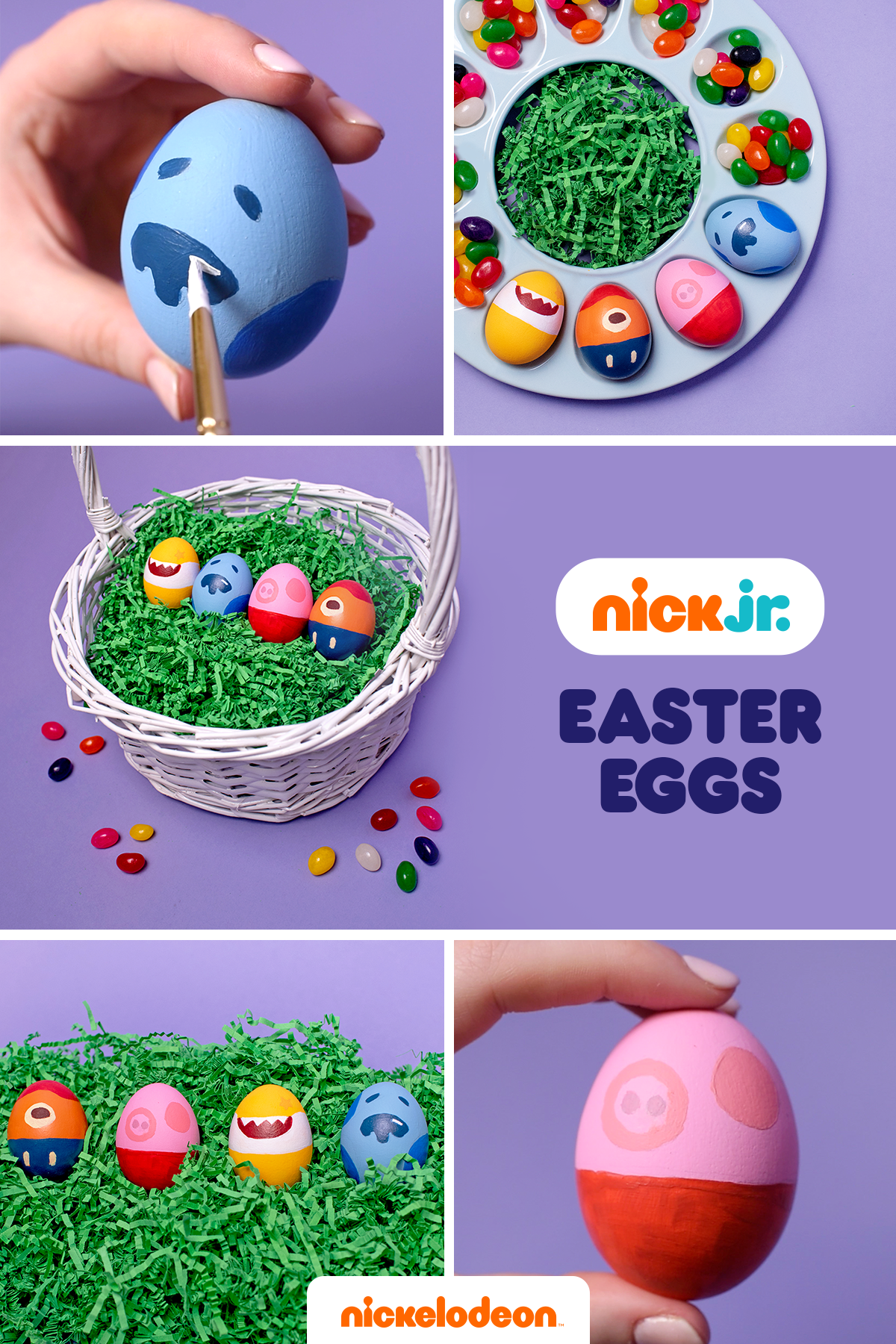 This year, we broke out our paints and decided on a fresh take for our Nick Jr.-inspired Easter eggs. Minimalist versions of some of our favorite characters 🙂
These may be tricky to replicate for little hands (or even parents, if we're being honest here), but we like the concept of inspiring our young artists to breakdown well-known characters into a series of simple shapes and colors. See if you can guess the characters below.
This first egg has an iconic nose and signature red dress…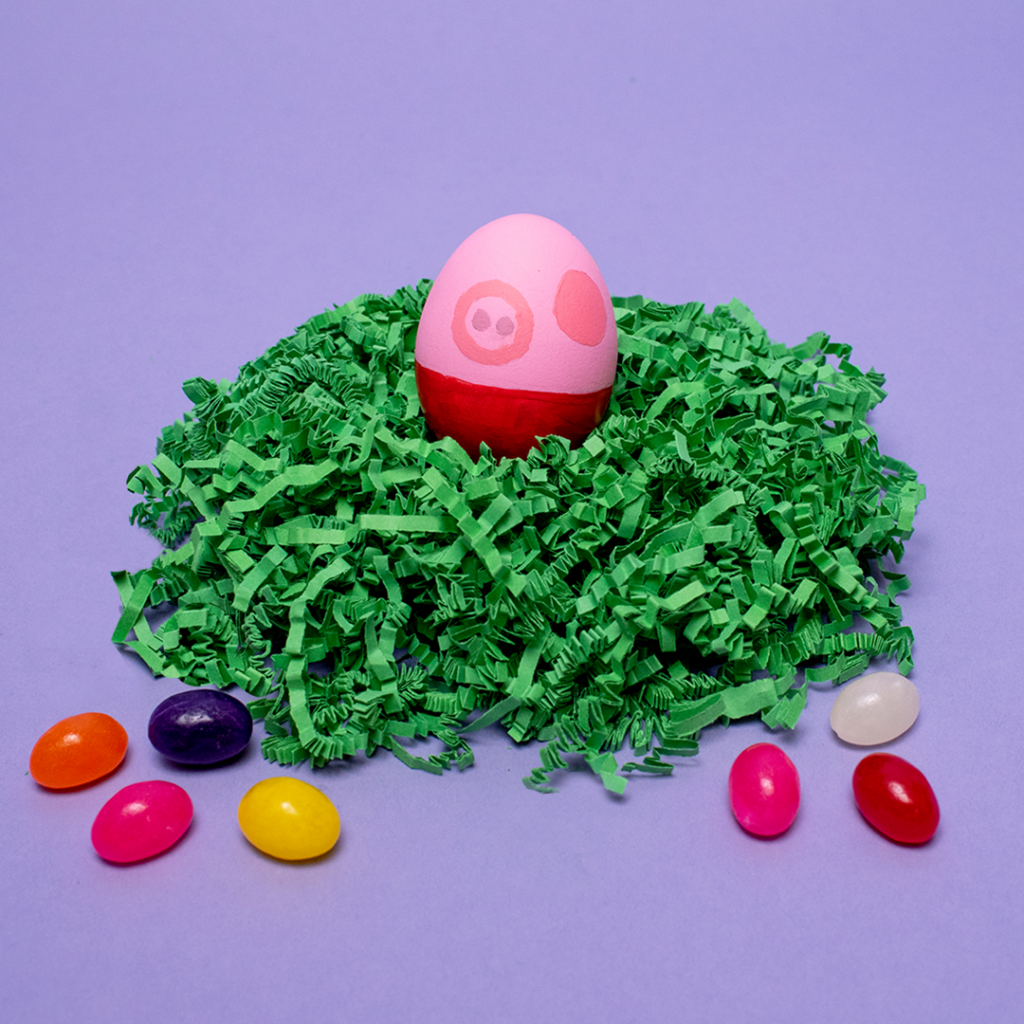 That's right, Peppa Pig!
To figure out this next character, let's sit down in our Thinking Chair and think, think, think…
It's our favorite puppy, Blue!
Our next friend is rarely seen without his red rain hat and a marmalade snack…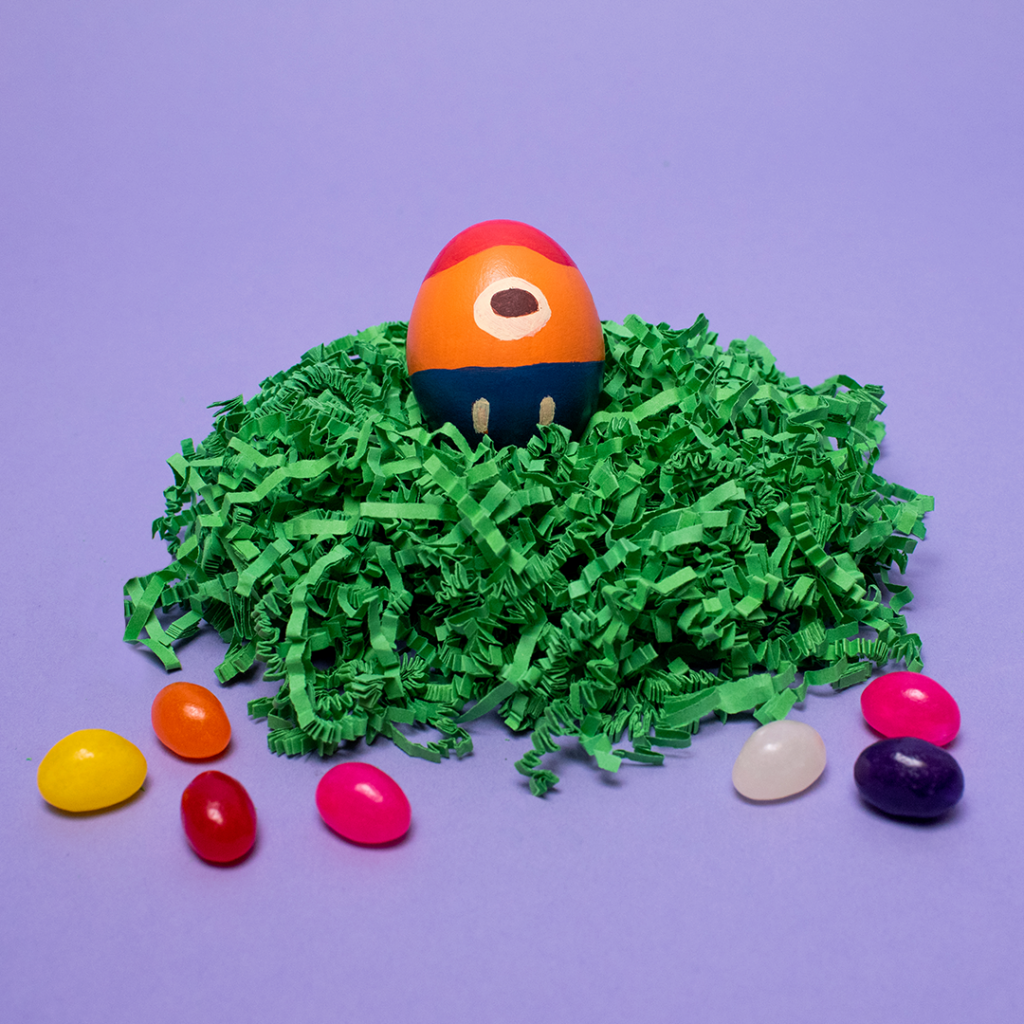 Did the unbearably cute nose give him away? It's Paddington!
This last one is a new member of the Nick Jr. family, but we PROMISE you already know who he is!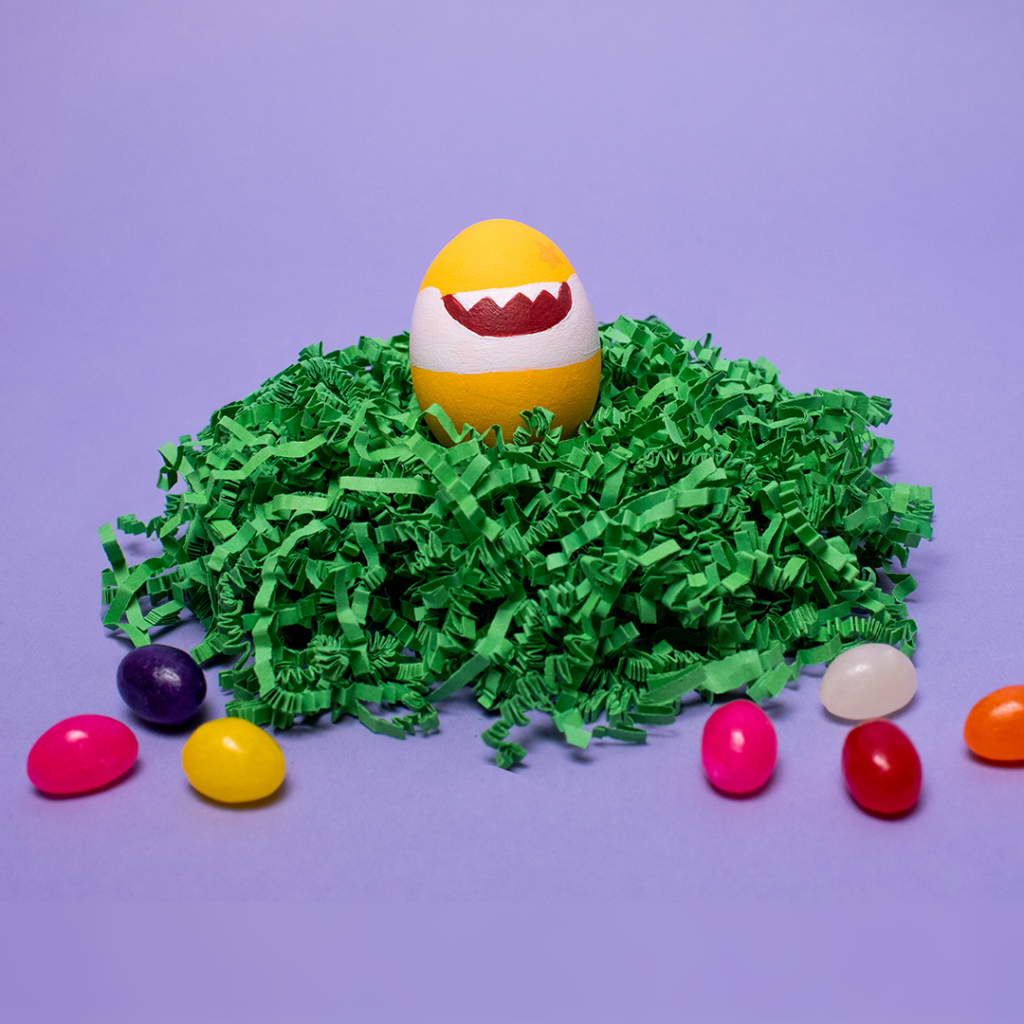 It's Baby Shark (doo doo, doo doo doo doo!)
Now it's your turn to get creative! Happy egg designing!