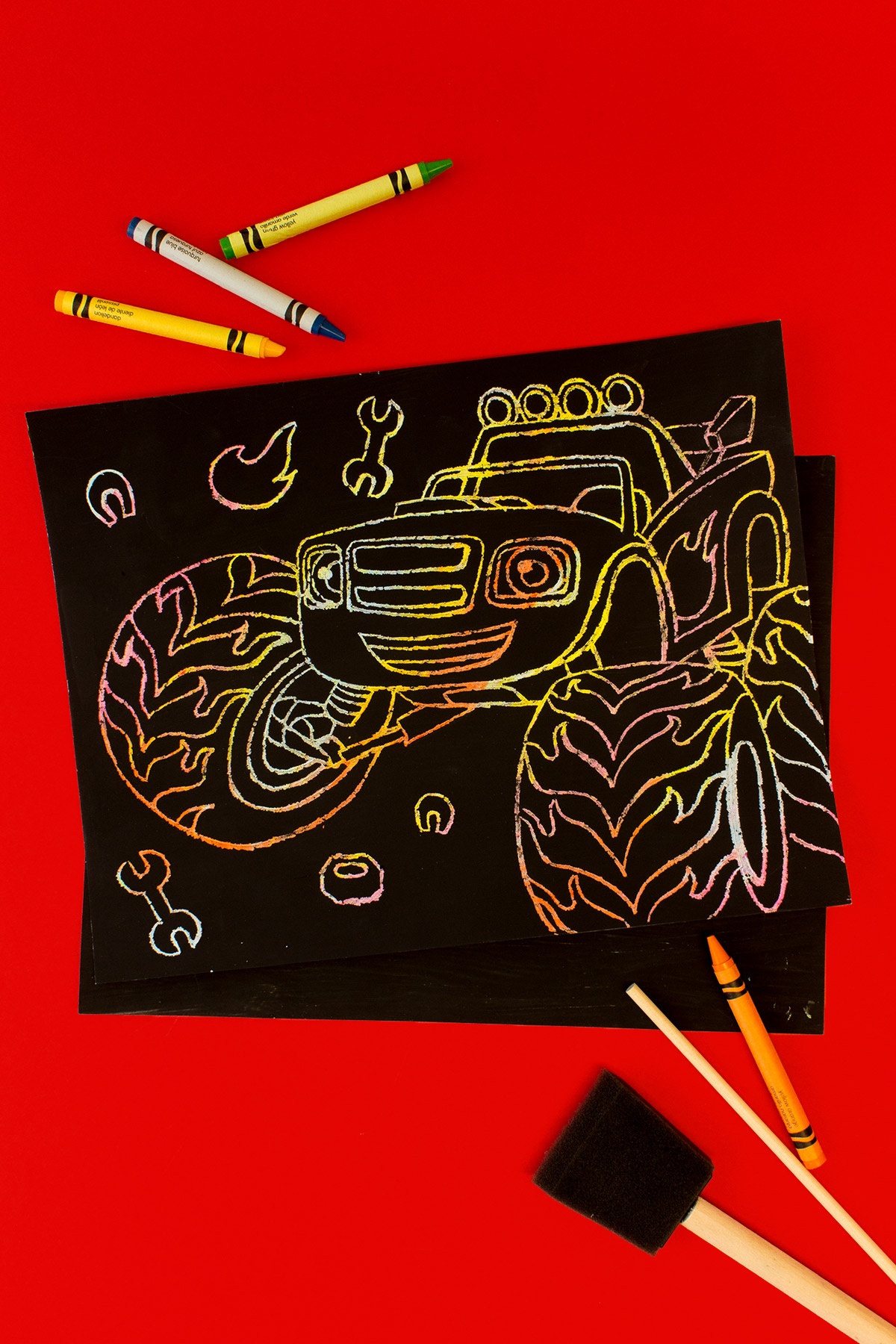 Help your child create an electrifying, totally high voltage craft that's as much fun to make as it is to play with:
What You'll Need
Cardstock paper (or heavyweight paper)
Crayons
Black washable paint
Liquid laundry detergent
Paint brush
Dowels, coins, and other items for scratching
How to Make
Step One: Cover your work space and lay out cardstock and crayons.
Step Two: Have kids color in their sheet of cardstock. Make sure they completely cover the sheet so no white shows through.
Step Three: Adults only (this part can get messy): mix one part paint and one part detergent, combining completely.
Step Four: Set out bowls of mixture and allow paint their colored-in cardstock, making sure to apply several layers so no crayon shows through.
Step Five: Set aside cardstock and allow to dry completely.
Step Six: Once dry, kids can scratch out designs like lightening bolts and monster machines. Ready, Set, GLOW!
Watch more Nick Jr.! View the TV schedule here.