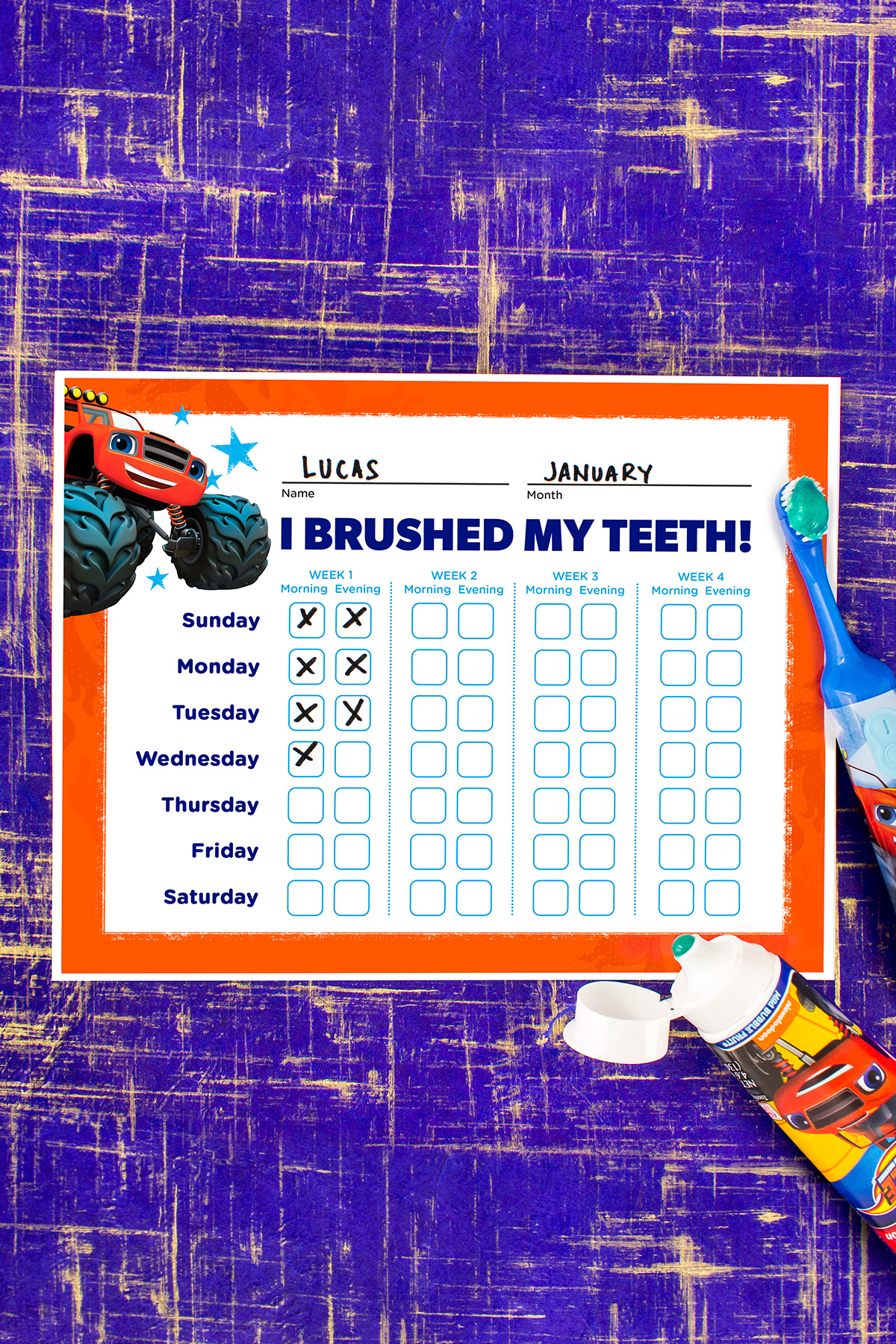 Having a hard time getting your preschooler excited about brushing their teeth before bed or school? Rev up your routine with a Colgate Blaze Power Brush and this free printable teeth brushing chart!
Step One: Load up your kid's Blaze toothbrush with–you guessed it–Blaze toothpaste. Brush away!
Step Two: When finished, mark an "ex" together in the corresponding box on the chart.
Optional: You and your child can agree upon a reward for when they've brushed their teeth each day and night for four consecutive weeks. They've earned it–they're a Teeth-brushing Mmmmonster Machine!