The fast-approaching New Year can be a big deal for youngsters. Throw a party that your kids will remember, no matter when their heads hit the pillow. Begin early in the evening and try a new activity each hour, counting down to midnight.
T – 5 Hours:
At 1900 hours, make a Blaze "Race to the New Year" countdown fruit salad. Count with your preschooler as you add ten grapes, nine blueberries (and so on and so forth) to a medium-sized bowl. Then practice counting down from ten and shouting Happy New Year! It's a math lesson rolled up into a yummy and healthy party snack!

T – 4 Hours:
8pm is "2021" cookie decorating time! It's amazing what you can do with pre-made cookie dough and some colored icing tubes. Check out our Nick-Jr.-inspired sugar cookies here!

T – 3 Hours:
Crack out the leftover holiday gift wrap! 2100 hours is Rocky's Recycled Party Hats hour!

T – 2 Hours: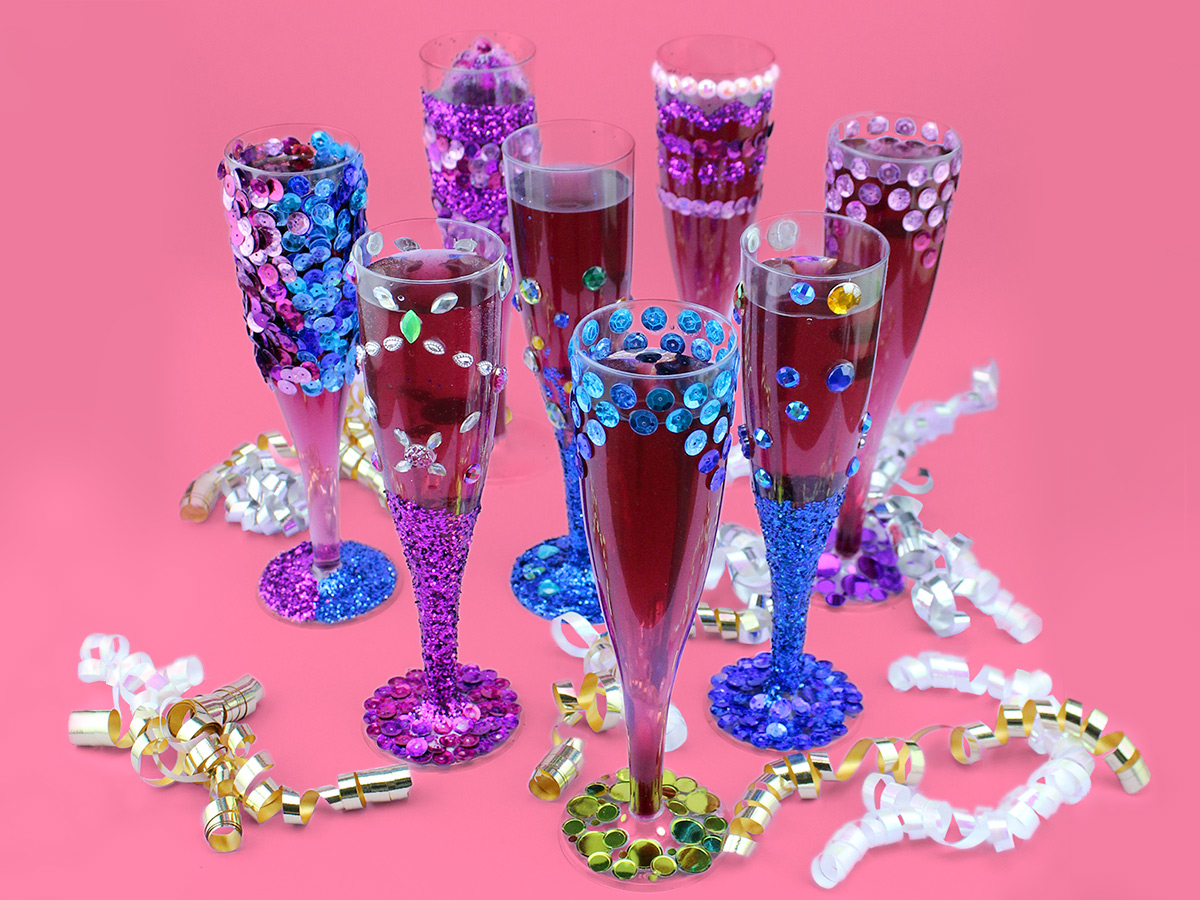 Shimmer and Shine were the inspiration for these sparkly pink and blue "champagne" flutes. Glue, glitter, sequins, and rhinestones liven up a plastic glass filled with one of these awesome kid-friendly New Year's cocktails!

T – 1 Hour: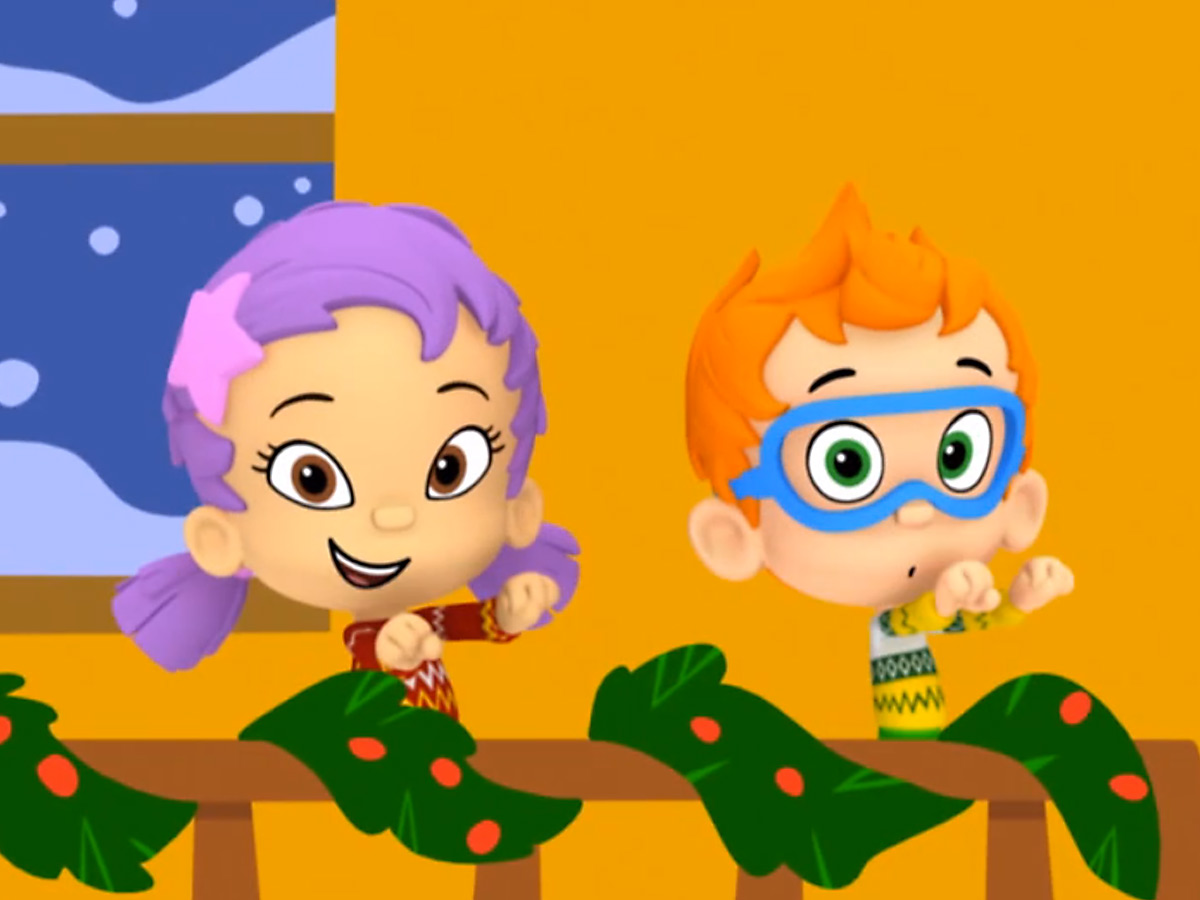 They're still awake, huh? You now have a choice: either get their endorphins up or completely tire them out. Actually, either could be solved by playing a game of freeze dance. And what better to dance to than these Bubble Guppies hits!

T – 0 Hours: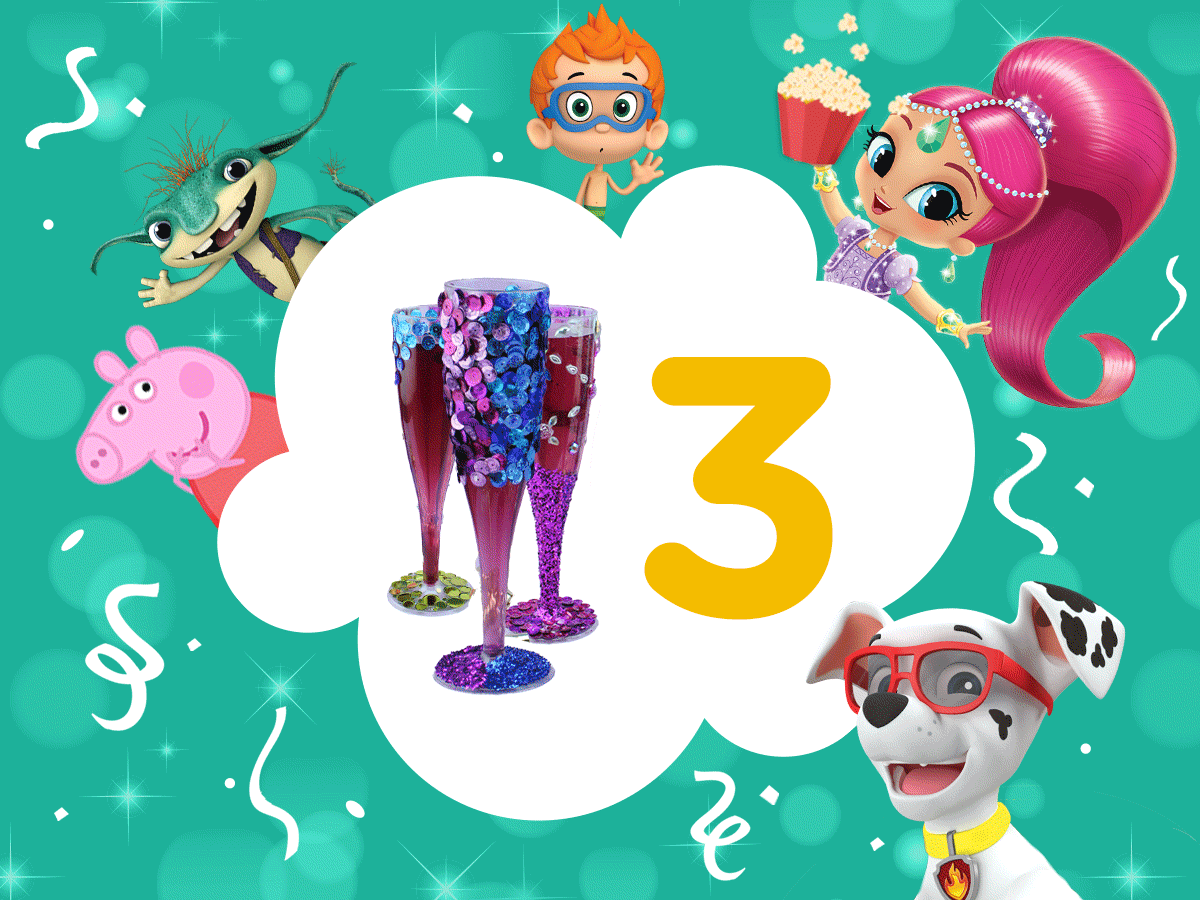 10, 9, 8, 7, 6, 5, 4, 3, 2, 1, Happy New Year! Give your loved ones and your loved little ones a big smooch–2021 is going to be wonderful!
If your little ones can't stay up until midnight, that's OK! Start the countdown even earlier in the day and promise them a big New Year's kiss at midnight while they're sleeping — the perfect way to start out 2021 on the right note.