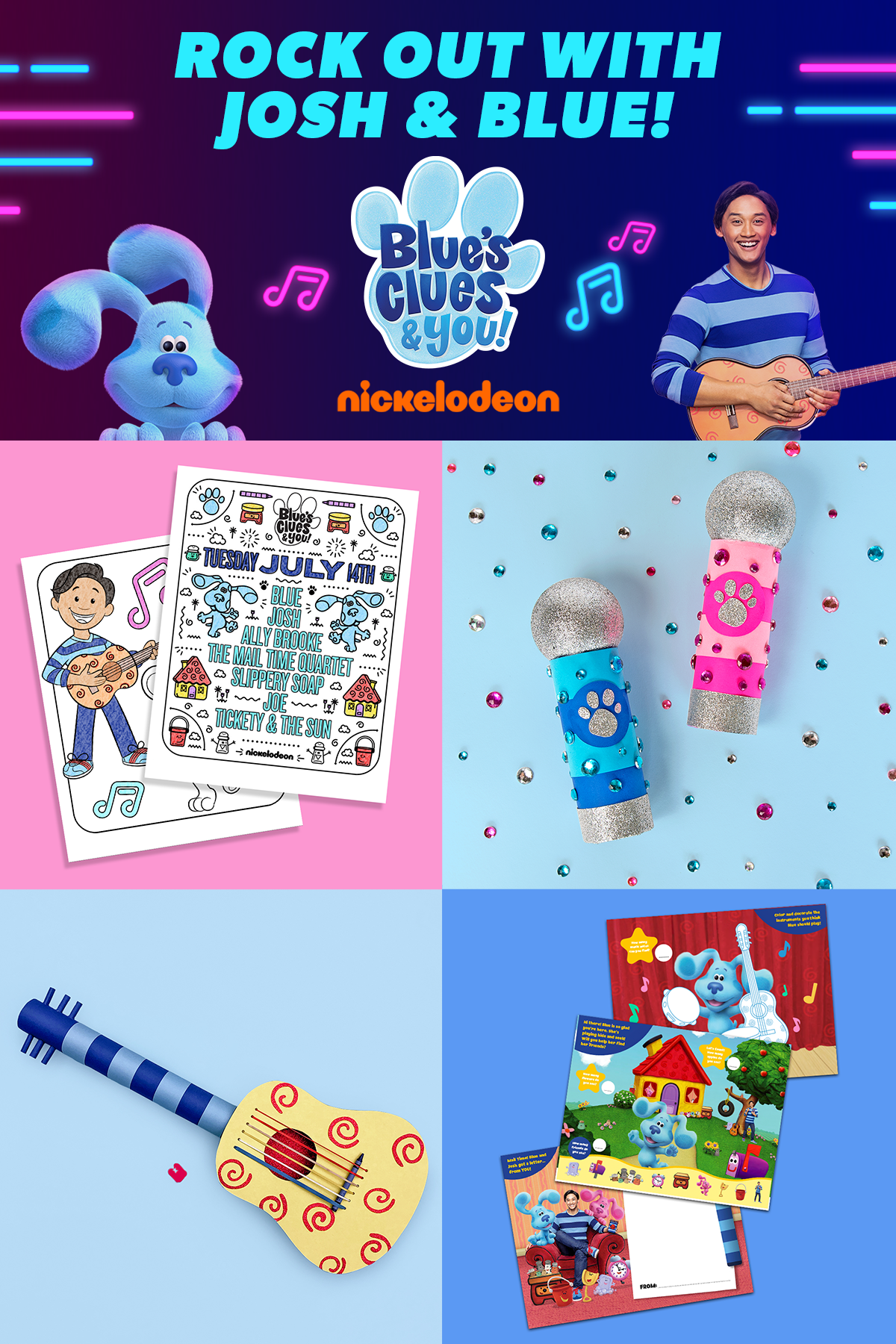 Join Blue and her pals for a marvelous music special! Airing July 14, 2020 at 9/8c on Nickelodeon, Blue's Sing-Along Spectacular will have you putting your paws together for Blue, Magenta, The Mailtime Quartet, Slippery Soap, and guest performer Ally Brooke.
Watch a sneak peek of the tune-tastic time coming your way here:

These rockin' activities will get your child ready to jam out with Blue and her pals:
Did you hear? There's a DIY Blue and Magenta Microphone!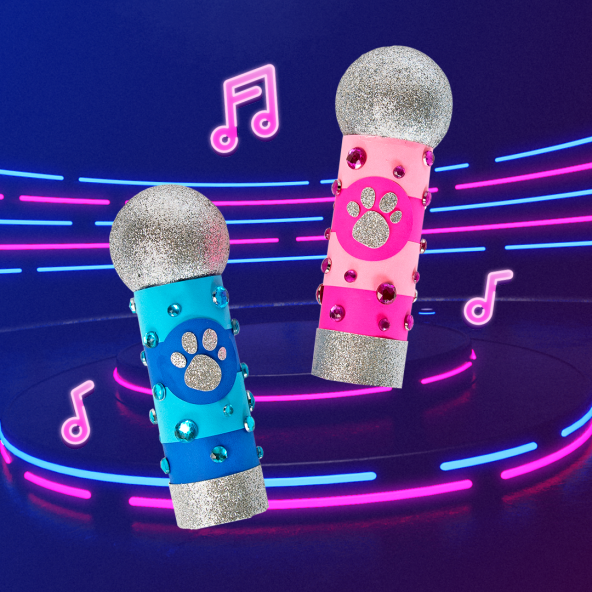 They'll be on the beat when you make your own Josh guitar.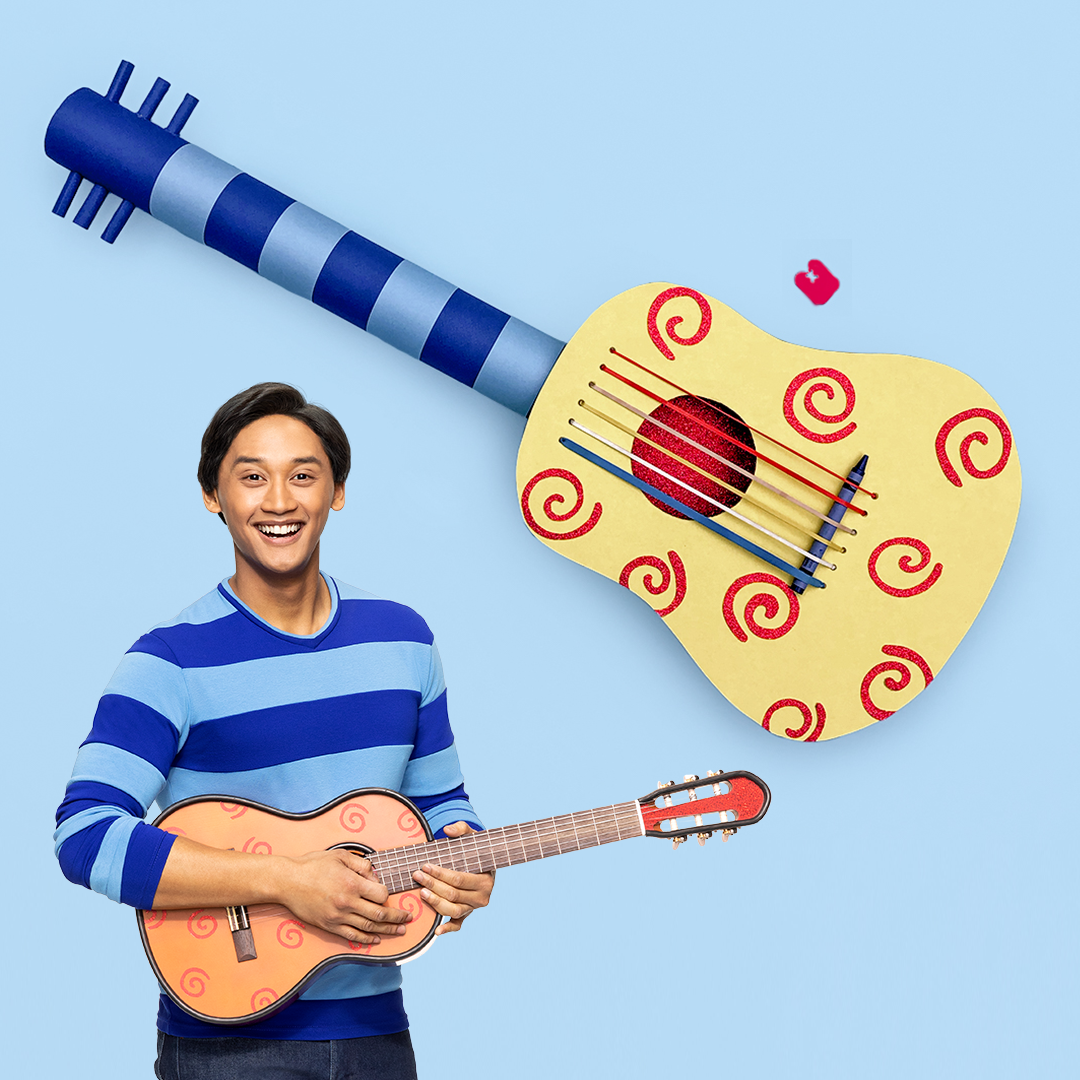 This awesome activity pack has pictures and activities to get your kid jazzed up!
Sing and color-along with these music poster coloring sheets.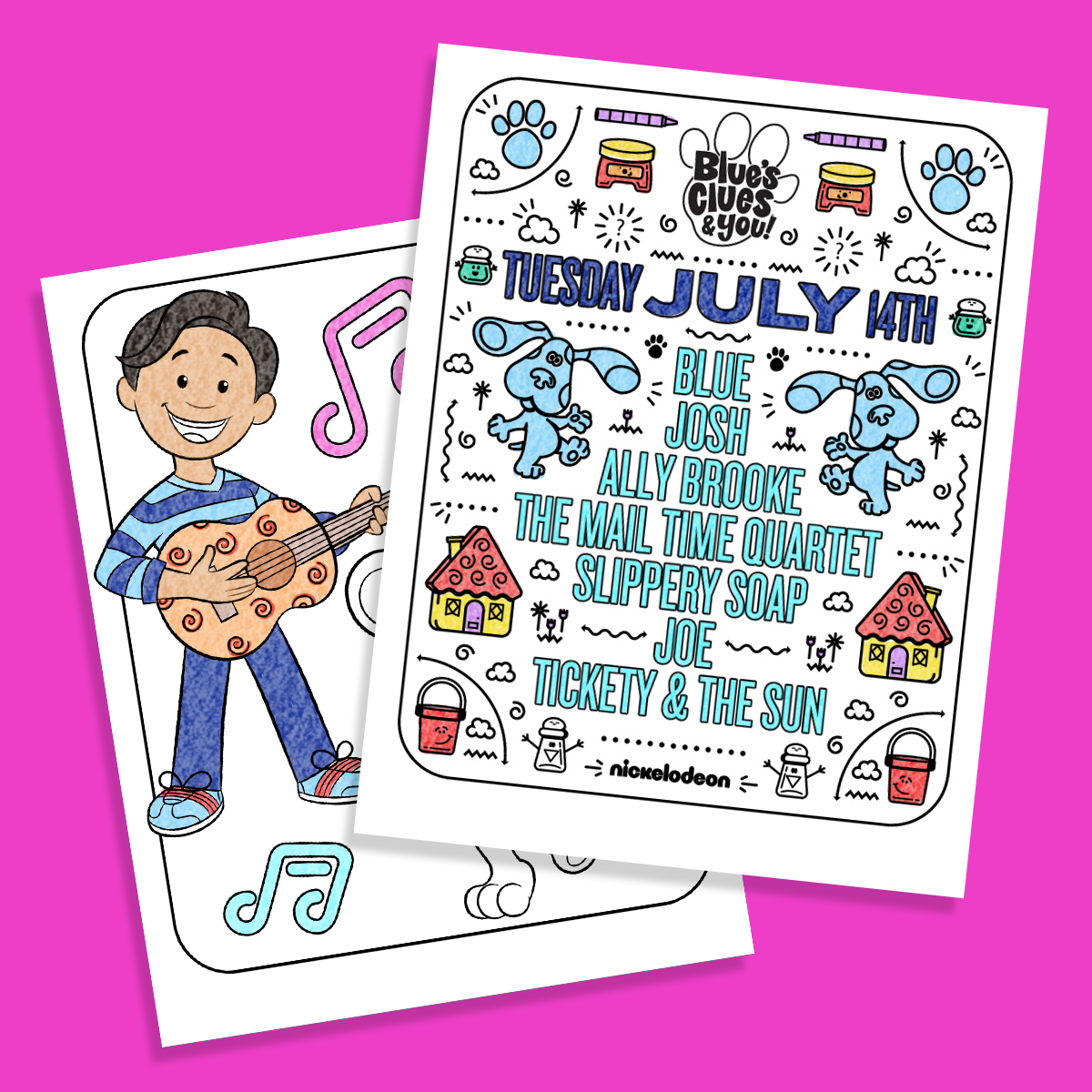 Tune in and sing-along to the Blue's Clues & You! event of the summer! Rock on!