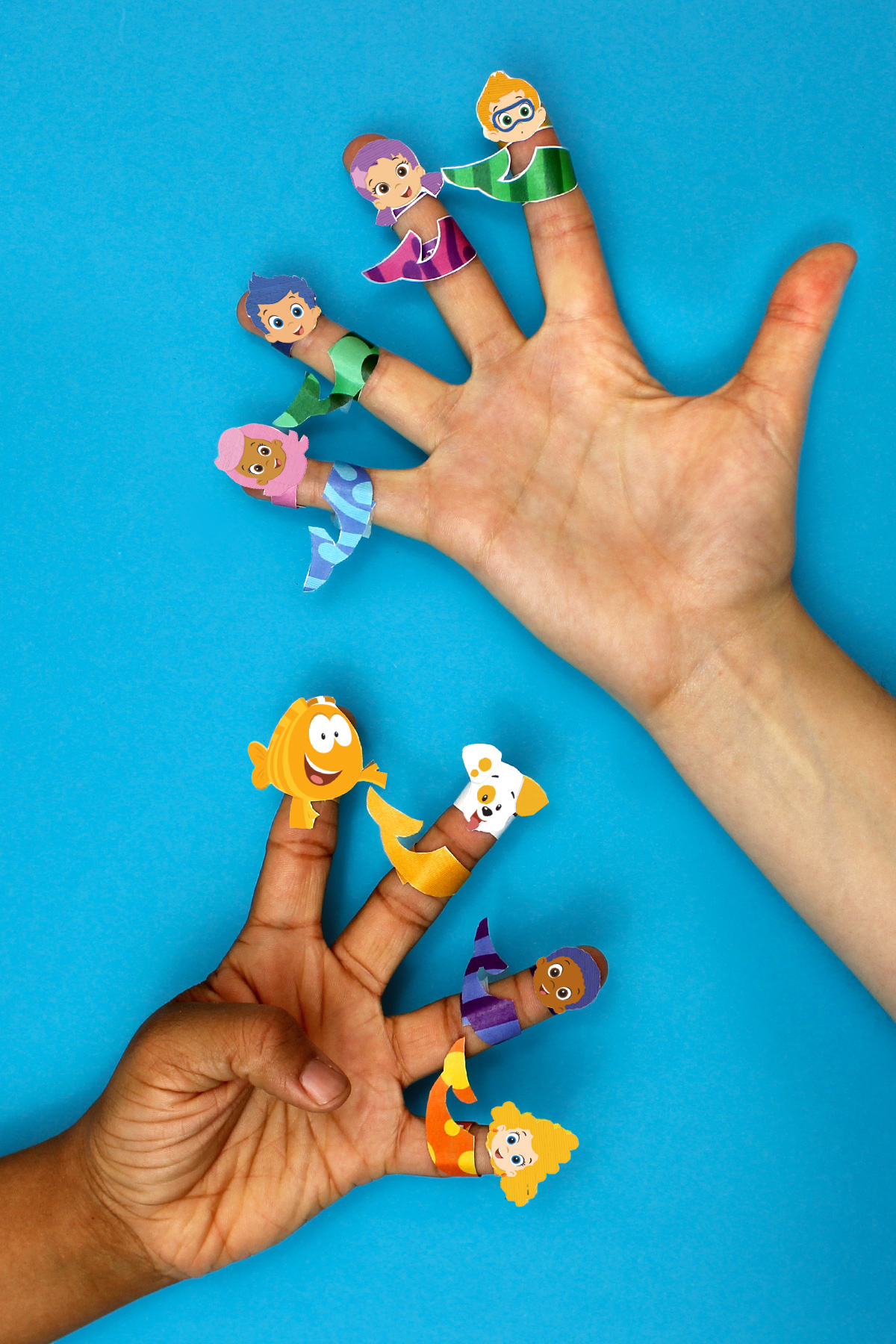 Have you seen NickJr.com's adorable Bubble Guppies finger puppet video yet?
If you haven't yet, check out this rockin' guppies video while you get cracking on our own, make-at-home version (print below!). Then you and your little one can remake the magic of the color song with guppy puppets of your very own! Cut along the dotted lines provided, or–for the crafty parents out there–cut as close to the character lines as possible!
View more Bubble Guppies crafts, printables, and recipes here!