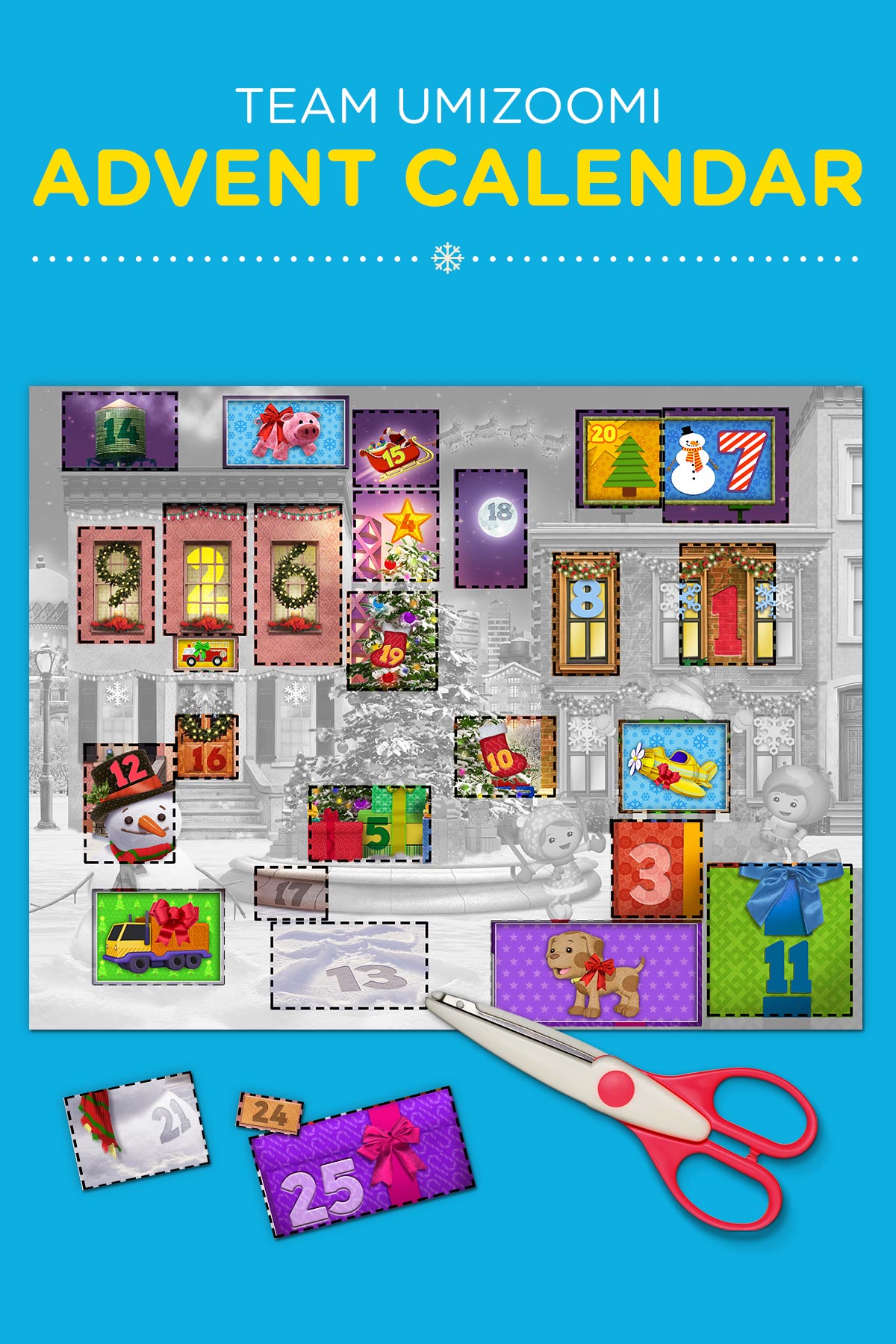 We can all agree that advent calendars are wonderful inventions. Since the, well, advent of these calendars in the early nineteenth century, people have built up excitement for the holidays by treating themselves to daily goodies—one small treat for each day leading up to a big event. What's not to love, right?
Luckily, we have some fun ideas for making them a special part of your family's holiday tradition! Below you'll find an Umizoomi printable template and a list of creative advent calendar suggestions to get you started. And don't worry—the little ones can help!
Fun Advent Calendar Ideas for the Whole Family
Appreciation Note: Share one thing that you appreciate about your family member.
Chocolate: Give your family member their favorite candy or chocolate.
Choice: It's time to be creative—use your imagination to make something special!
Drawing: Draw something fun or meaningful!
Favor Ticket: Make a ticket that your family member can redeem, with favors such as "Do the dishes" or "Walk the dog" written on it.
Joke: Write down one of your favorite jokes!
Paper Ornament: Create a fun holiday ornament using paper, coloring tools, and a piece of string. Or try making these PAWsome ones.
Poem: Write a short poem—it can be special, holiday-related, or just plain silly!
Riddle: Write down a fun riddle for your family member to solve!
Special Gift: Find a small gift that you think your family member would like!
Remember: Advent calendars come in all shapes and sizes, so encourage your kids to think outside the box when it comes to creating daily surprises. If they have difficulty thinking of something that fits into the suggested categories, remind them that it's okay to do something completely different. After all, it really is the thought that counts—happy calendaring!