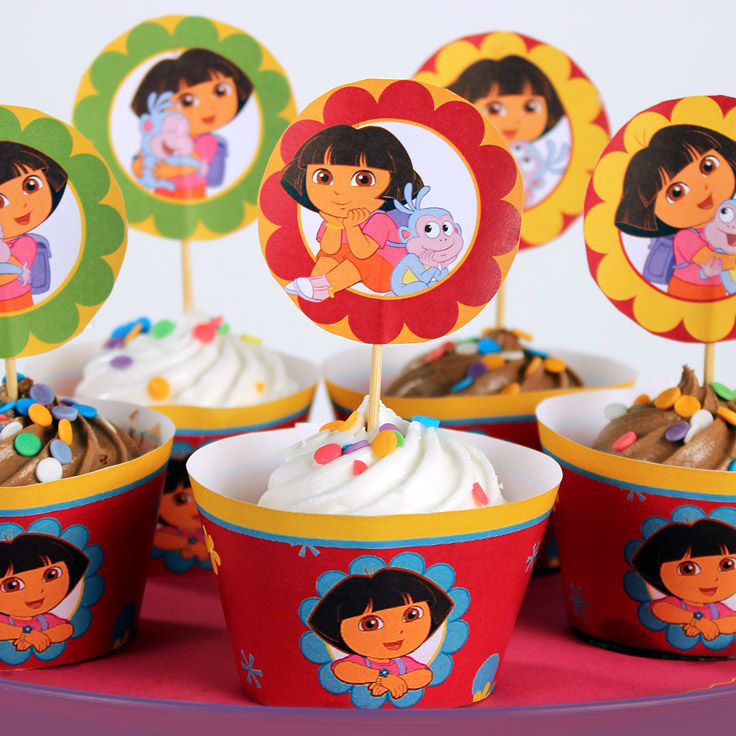 Transform store-bought cupcakes into Dora-themed treats! Use a color printer to print the correct number of wrapper templates. Cut out along the dotted lines and hold the ends together with your fingers to measure the size of your cupcake. Secure with tape or glue, and get ready to share!
Be sure to pair them with our cupcake toppers for the complete Dora party experience!
Make your child's birthday even more special by setting up a personalized phone call from Dora herself (or one of 10 additional characters) when you join the Nickelodeon Birthday Club. It's free and easy!