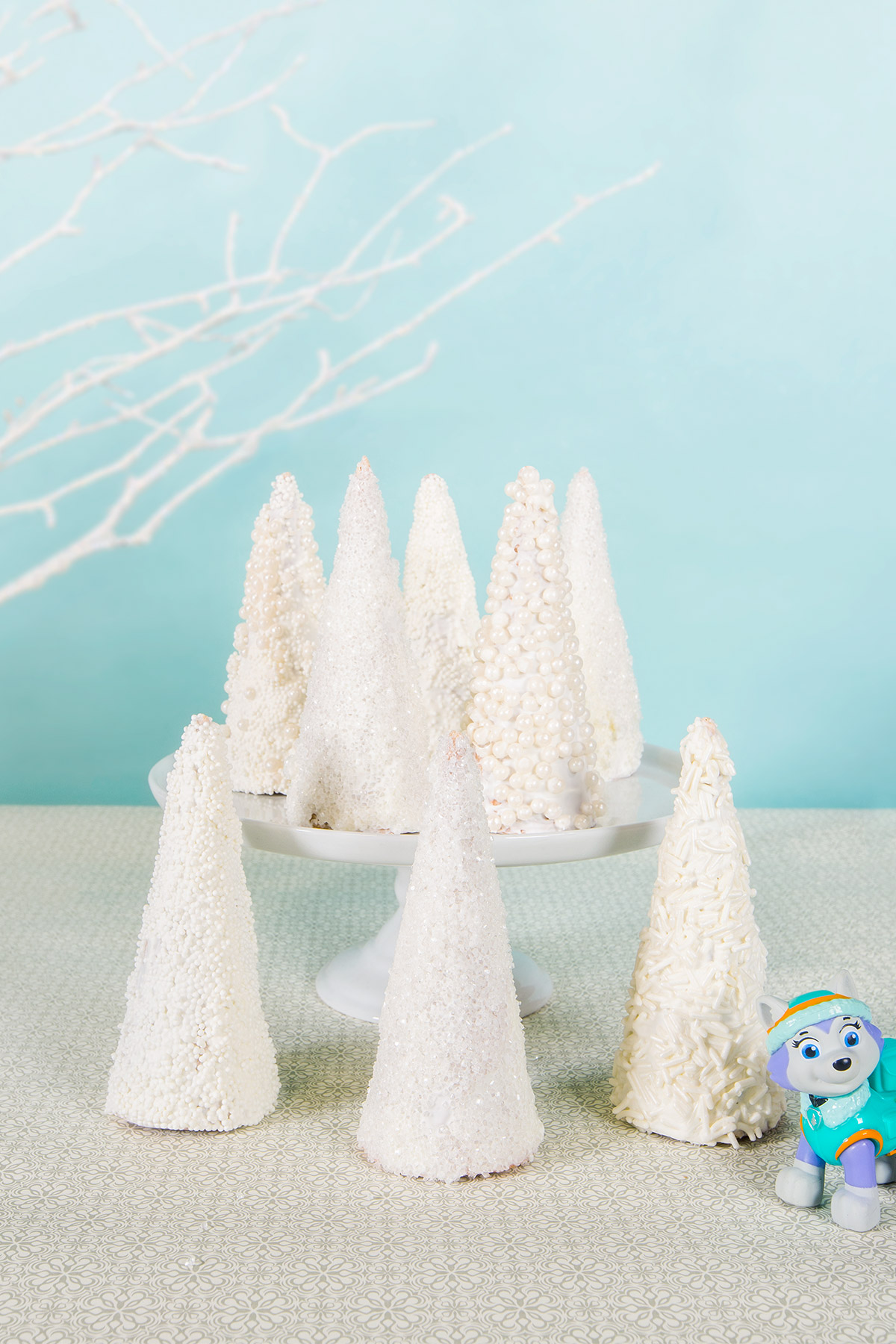 Complete your wintry party-scape with snowy slopes just like the ones on Everest's home, Jake's Mountain. This recipe is so easy to make and yields such beautiful results.
(Difficulty Level: Easy)
What You'll Need

White candy melts
Sugar cones
White sprinkles
How to Make
Step One: Melt the candy melts according to the instructions on the package, and transfer to a 9 x 11 baking pan. Pour sprinkles onto a separate plate.
Step Two: Dip the outside of one sugar cone in the candy melts and roll to make sure that the whole surface area is coated.
Step Three: Transfer the cone to the sprinkles and roll to until fully coated in sprinkles. Set aside to dry on a sheet of parchment paper.
Step Four: Repeat with the rest of the cones and store in the refrigerator to harden for two hours, or until the party.
Make your child's birthday extra special by setting up a personalized call from their favorite Nickelodeon character when you join the Nickelodeon Birthday Club. It's free and easy!