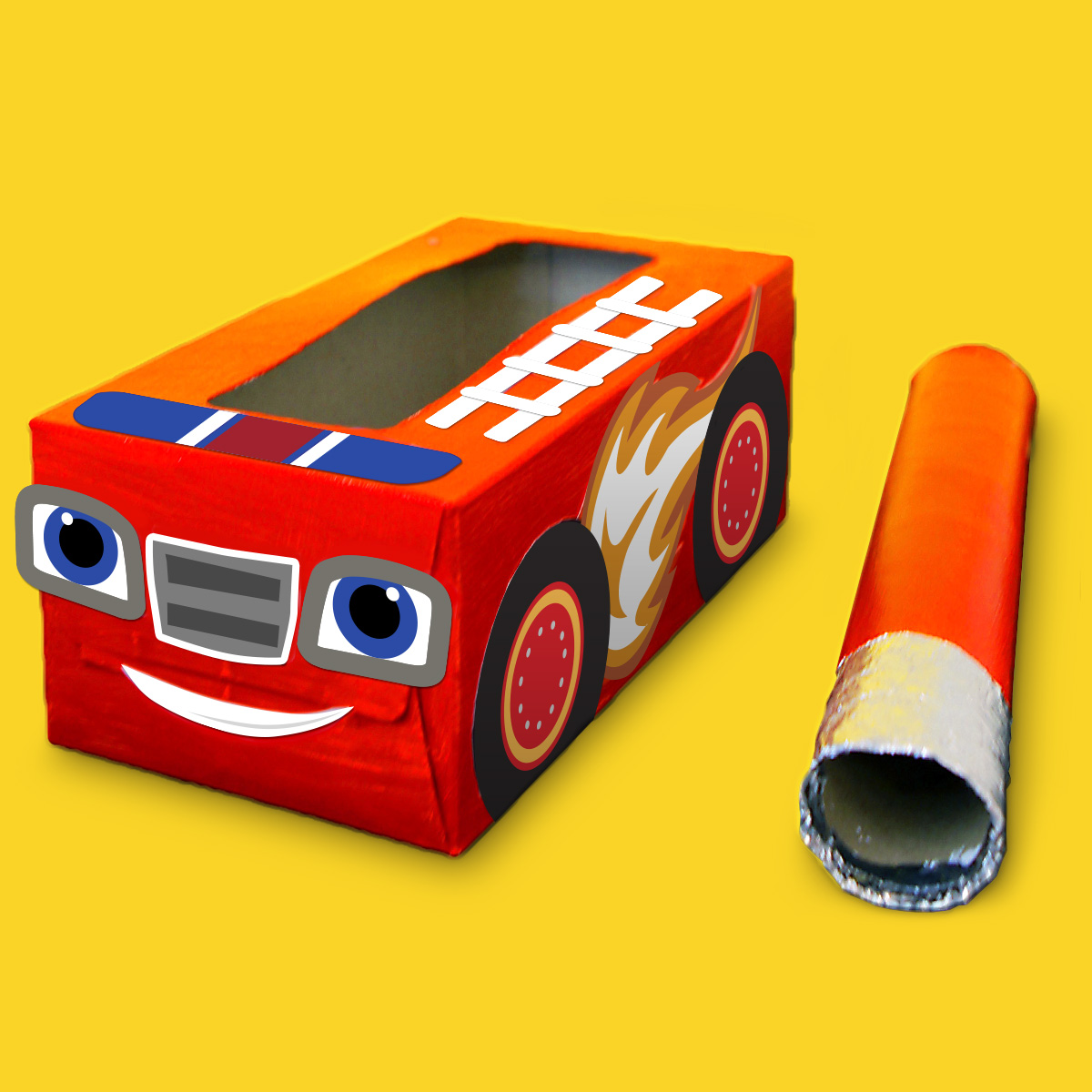 Attention all units! Did you know that this Friday, Axel City's bravest fire fighters call on your favorite monster machine to save the day in "Five-Alarm Blaze?" Make a blazing, crafty companion to accompany your little one as they watch! And if your tyke is into all things planes, trains, and automobiles, check out our Marshall fire truck and Chase police car paper crafts.
(Difficulty Level: Medium)
What You'll Need
1 tissue box
1 paper towel tube
Red paint
Paintbrush
2 8.5″ x 11″ sheets of sticker paper
1 brad fastener (optional)
How to Make

STEP 1: Remove the plastic (and the tissues!) from the tissue box.
STEP 2: Paint the tissue box, as well as the paper towel tube, red. Two coats of paint works best.

STEP 3: Print out the Blaze fire truck templates on the sticker paper (print below!) and cut along the dotted lines.
STEP 4: Attach Blaze's face, flames, ladder, emergency lights, and wheels to the tissue box, using the photo for reference.
STEP 5: You can attach Blaze's paper towel hose one of two ways: Either place the paper towel tube into the slot of the tissue box to that it emerges diagonally, or poke a hole in the back right corner of the tissue box and the paper towel tube, and attach with a brad fastener.
Don't forget to catch "Five-Alarm Blaze" this Friday, March 4th at 12pm/11c!