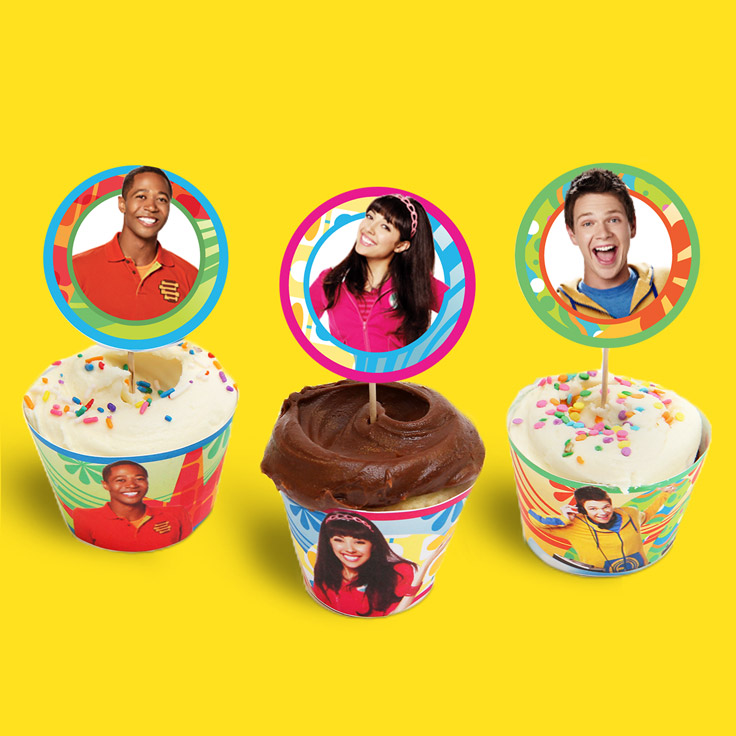 Decorate your Fresh Beat fan's party cupcakes with their favorite friends! Print wrapper templates on a color printer. Cut out the templates along the outlines and wrap around the cupcakes to measure the right size. Secure with tape or glue stick and you're done!
Be sure to complete the presentation with our matching cupcake toppers.
Tip: For fancier wrappers, cut templates with scalloped or decorative edge scissors.
Make your child's birthday even more special by setting up a personalized phone call from their favorite Nickelodeon character when you join the Nickelodeon Birthday Club. It's free and easy!