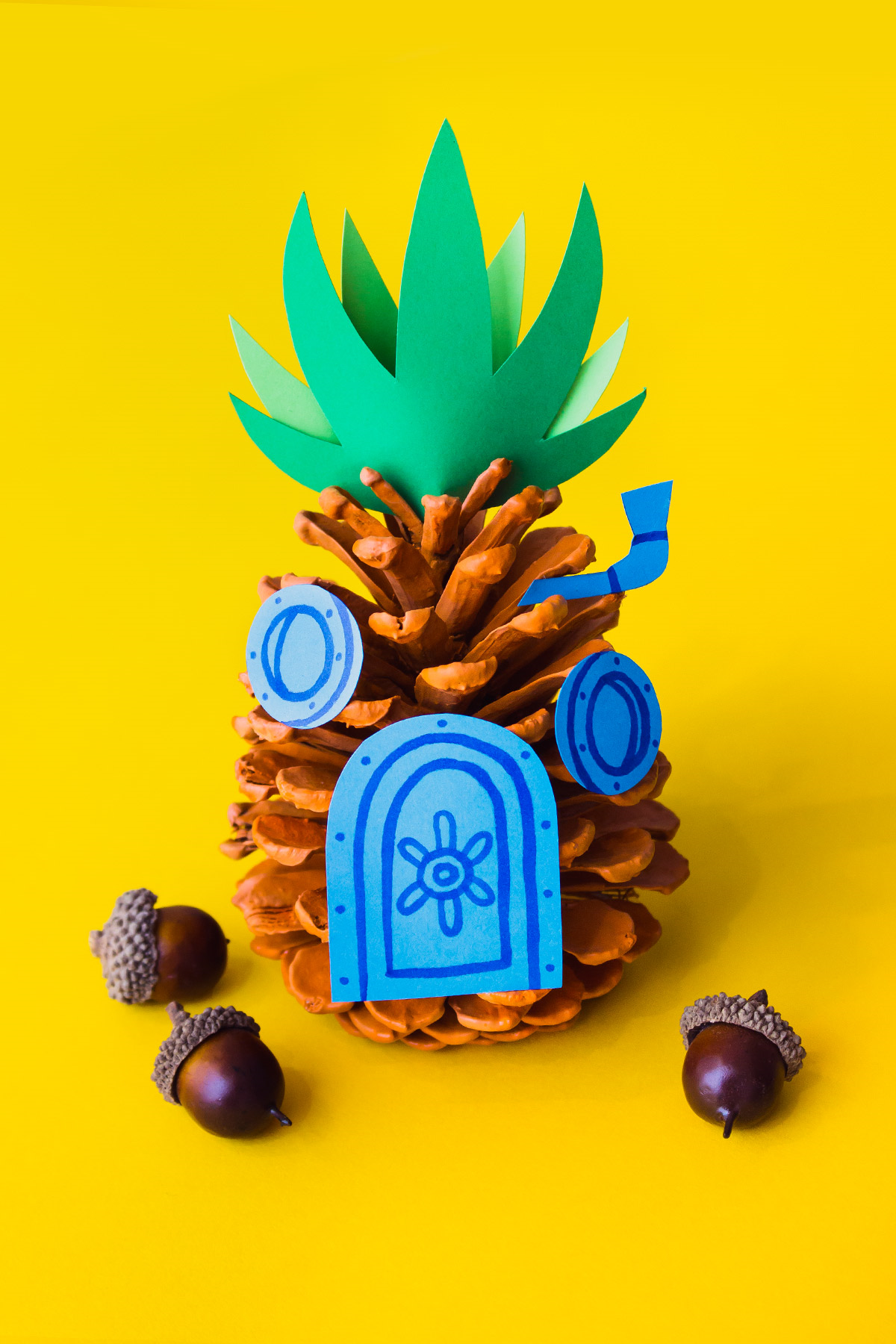 Autumn has crept up on us, causing a chill throughout Bikini Bottom's waters. But, SpongeBob and Patrick aren't complaining. They usually keep themselves busy–unintentionally ruining Squidward's day seems to be their favorite indoor activity! Parents, you don't have to feel Squidward's pain. Keep your kid from treading in the deep waters of boredom with this easy craft.
(Difficulty Level: Easy)
What You'll Need
Pine cone
Blue and green construction paper
Orange spray paint
Hot glue gun
How to Make
Step One: Grab a pine cone from outside and spray paint it orange. Allow to dry fully.
Step Two: To make the windows, trace a quarter on blue construction paper, twice. Draw the door free hand, using the photo for reference. Cut out the shapes.
Step Three: Use a marker to decorate the window and door, pineapple-under-the-sea-style.
Step Four: Trace and cut the pineapple fronds on green construction paper.
Step Five: Hot glue the elements onto the pine cone.
A day indoors just became the best day ever thanks to a simple pine cone!