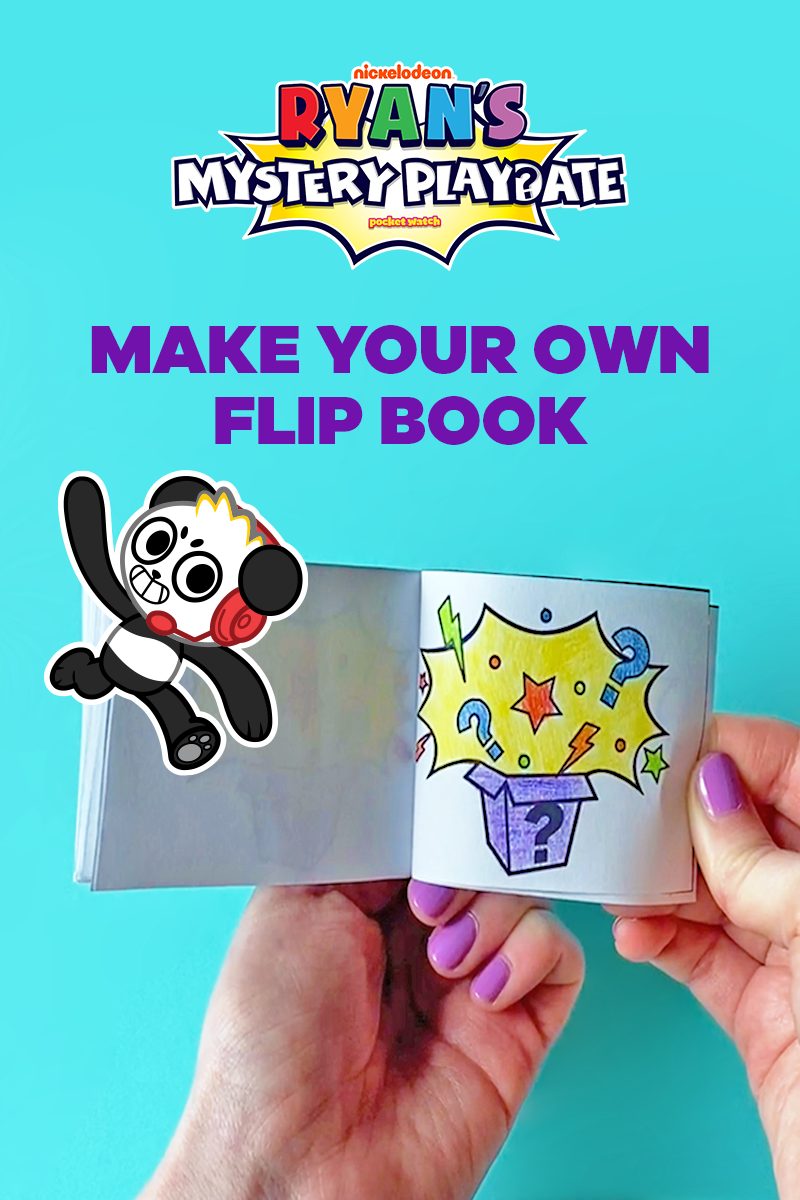 Who's ready for animation magic? Fans of RMPD will love making their own flip book.
What You'll Need: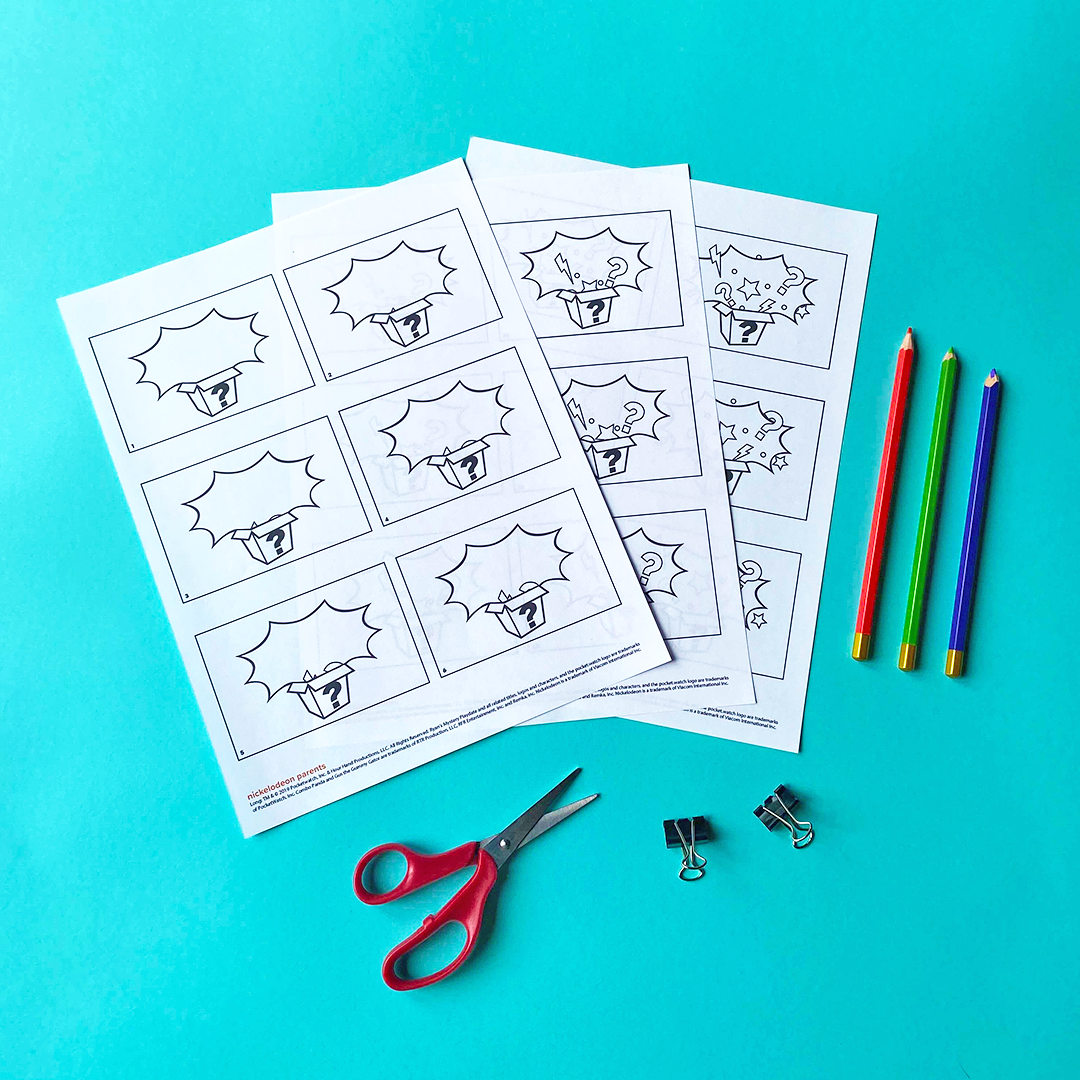 Printable
Print Now
Colored Pencils
Binder Clips
Scissors
How to Make:
Check out all the steps here:
Step 1: Color in each rectangle within the printable.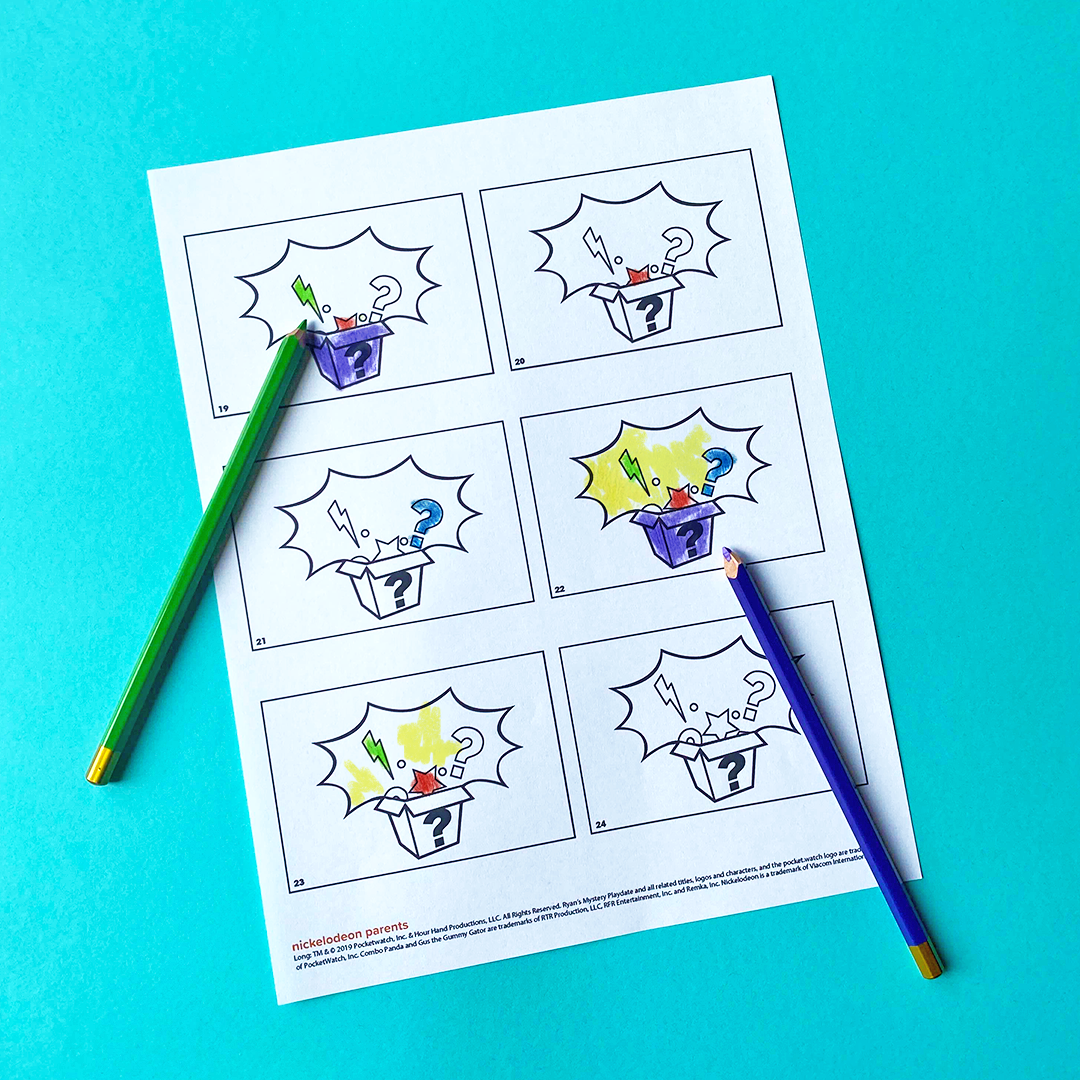 Step 2: Cut out each rectangle using scissors & attach them in order (refer to the numbers on each rectangle) with the binder clips.
Step 3: Flip through the pages to reveal your very own mystery box flip book!