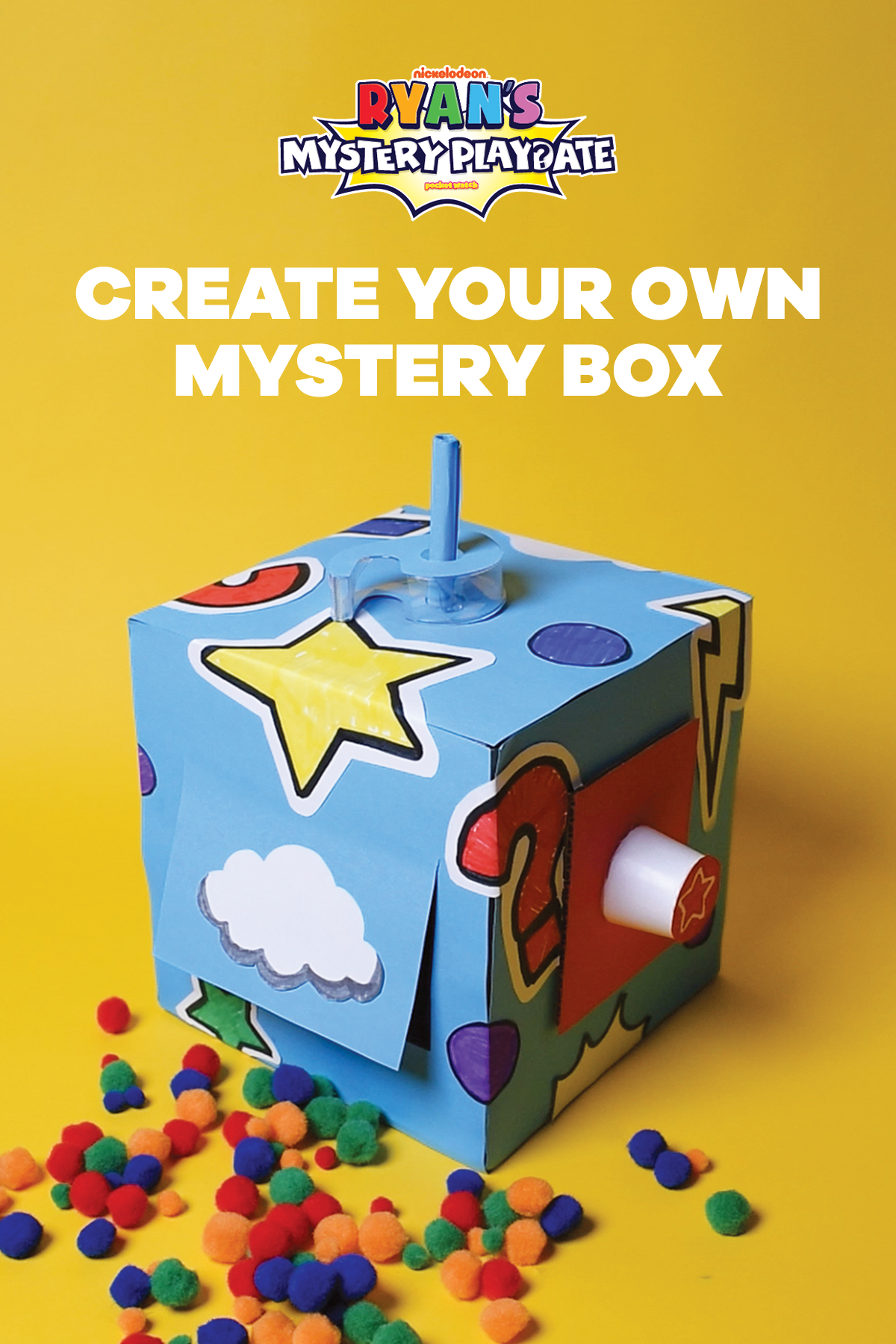 Create your own unboxing phenom with a fun mystery box of your own making.
What You'll Need

Box

Construction paper

Scissors

Hot Glue

Paper

Small Cup

Markers

Tape dispenser (without tape)

How to Make:
Step 1: Cover a cardboard box in blue construction paper leaving 1 side uncovered.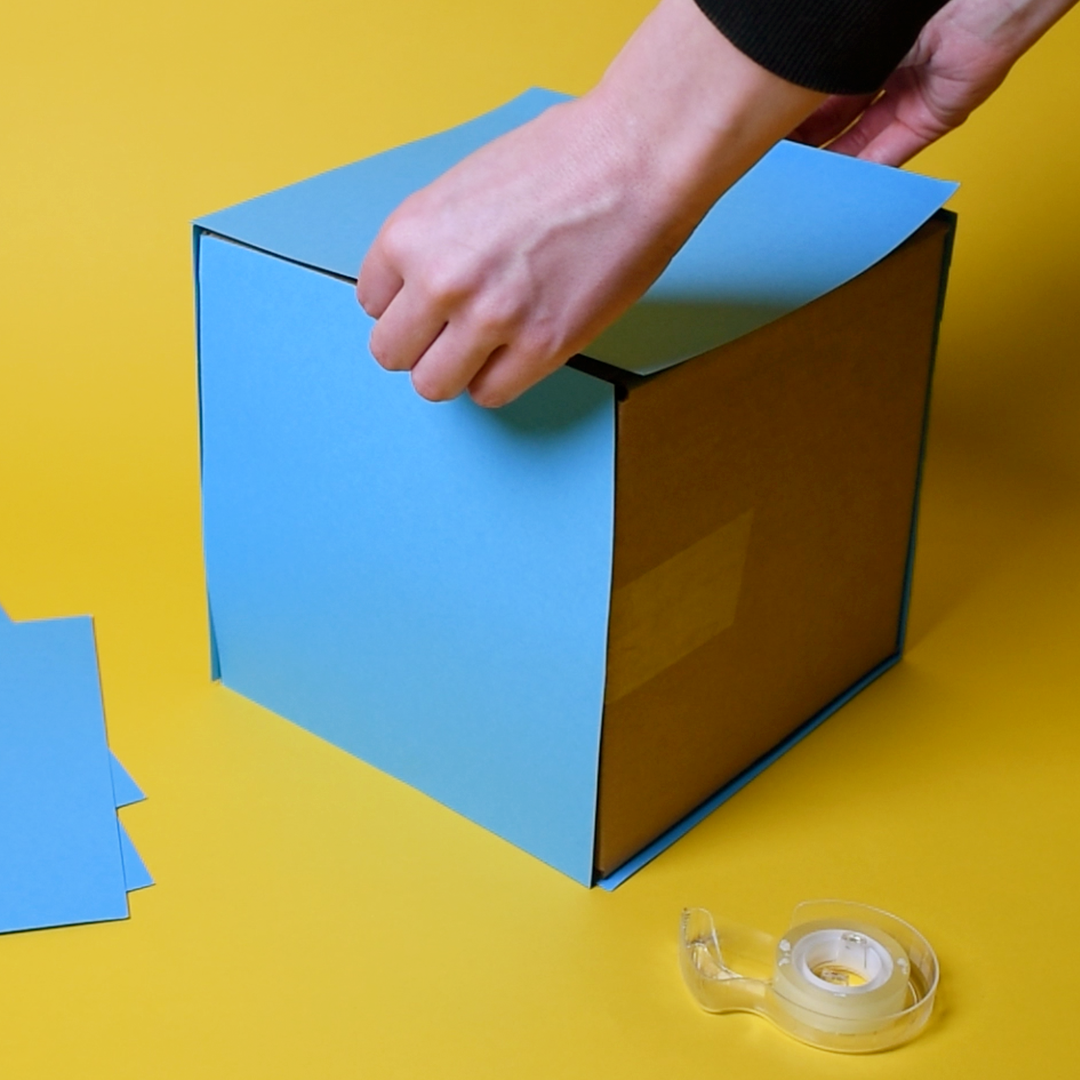 Step 2: Cut a cardboard rectangle out of the side of the box. Trace the shape of the rectangle on a piece of paper to create a hidden flap.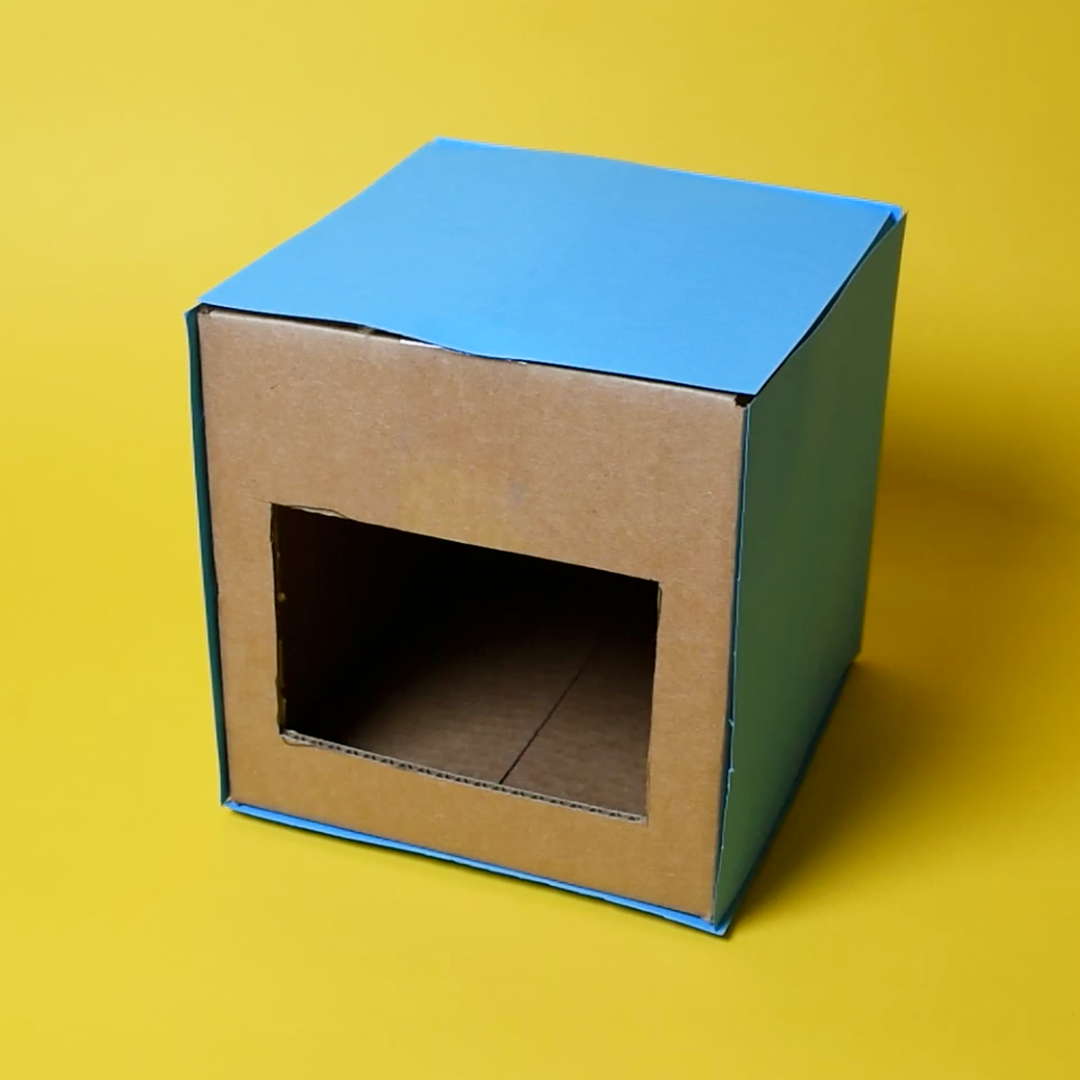 Step 3: Grab a small paper cup and the piece of cut out cardboard. Cover the cardboard in red paper and hot glue the paper cup in the center, then glue to the side of the box.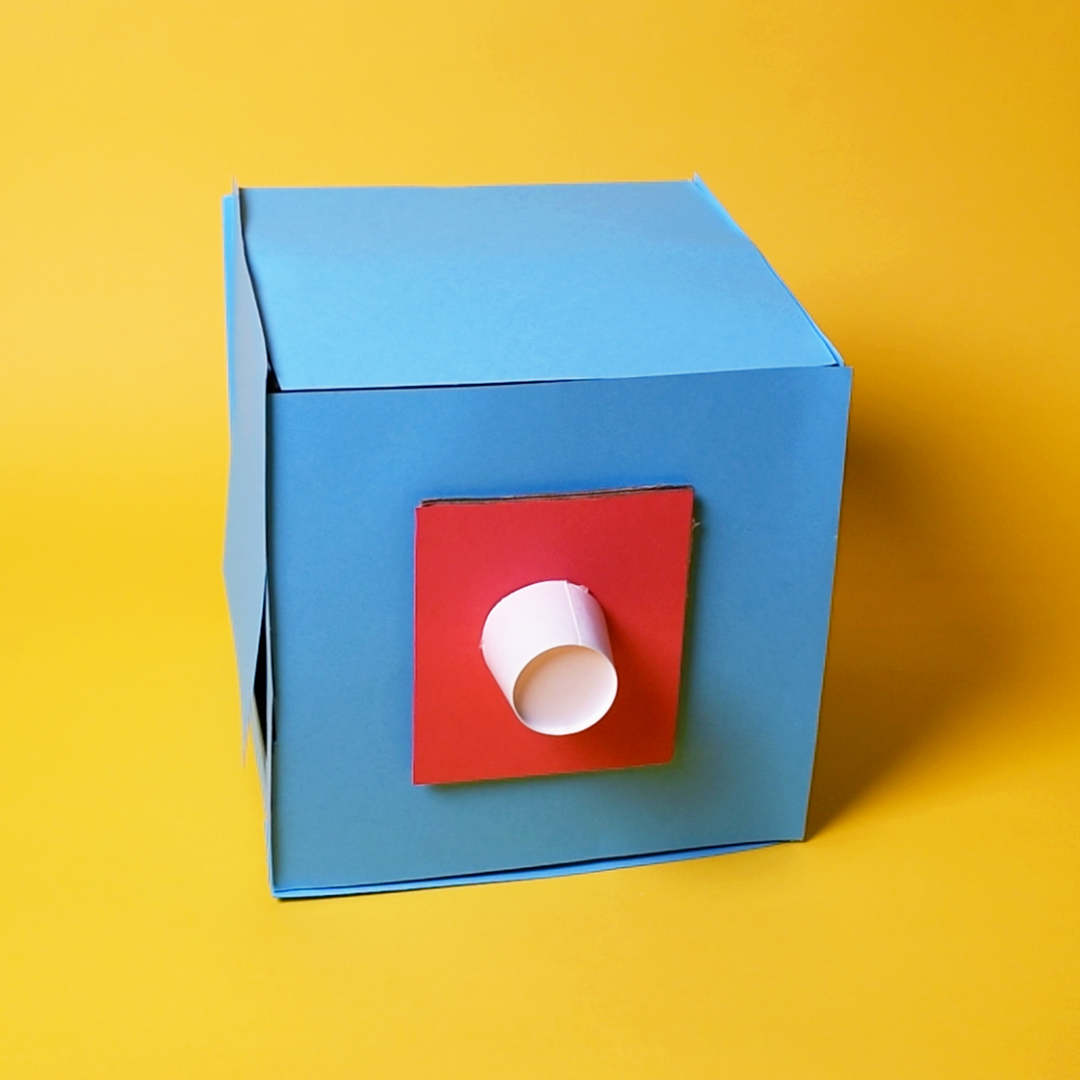 Step 4: Make a "crank" for the box. Start by tracing a hole in the tape dispenser. Roll a piece of paper into a tube that fits halfway into the hole in the box. Cover one side of the tape dispenser with construction paper and slide the tape dispenser over the paper tube so that it spins around.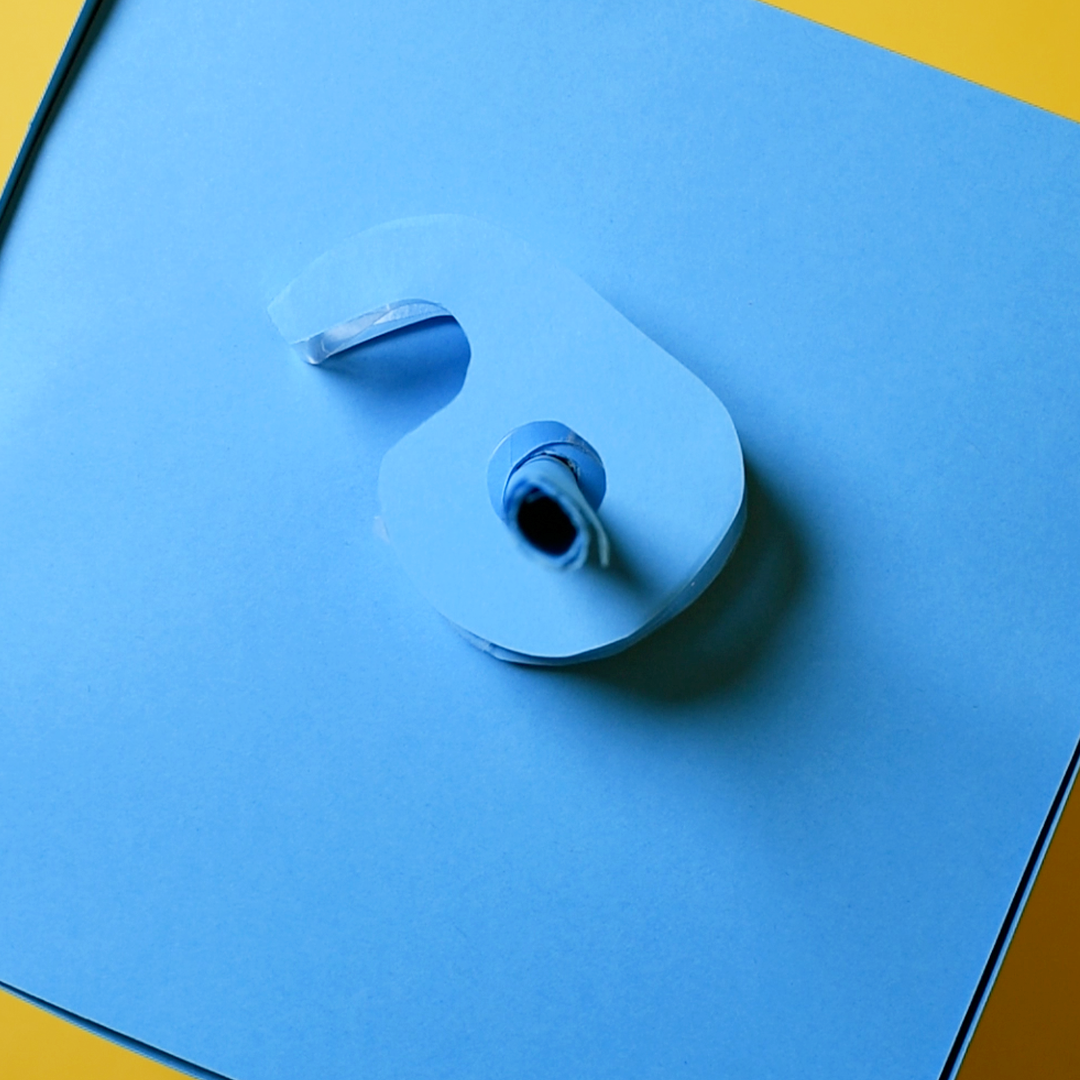 Step 5: On separate paper, draw and color various shapes as decorations. Cut each out individually and tape or glue onto all sides of the box.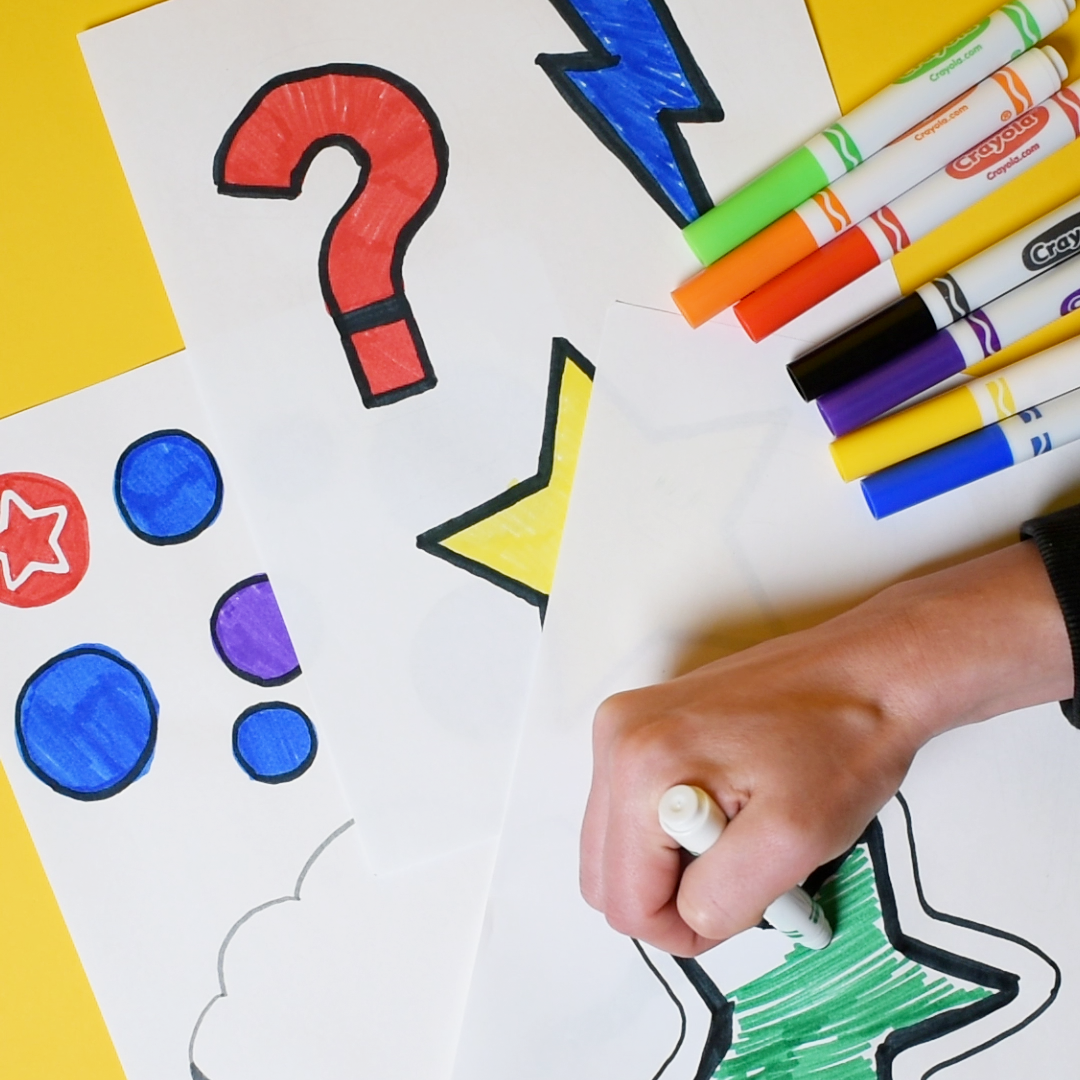 Now you're ready to go and play! Your little one will love this mystery box!