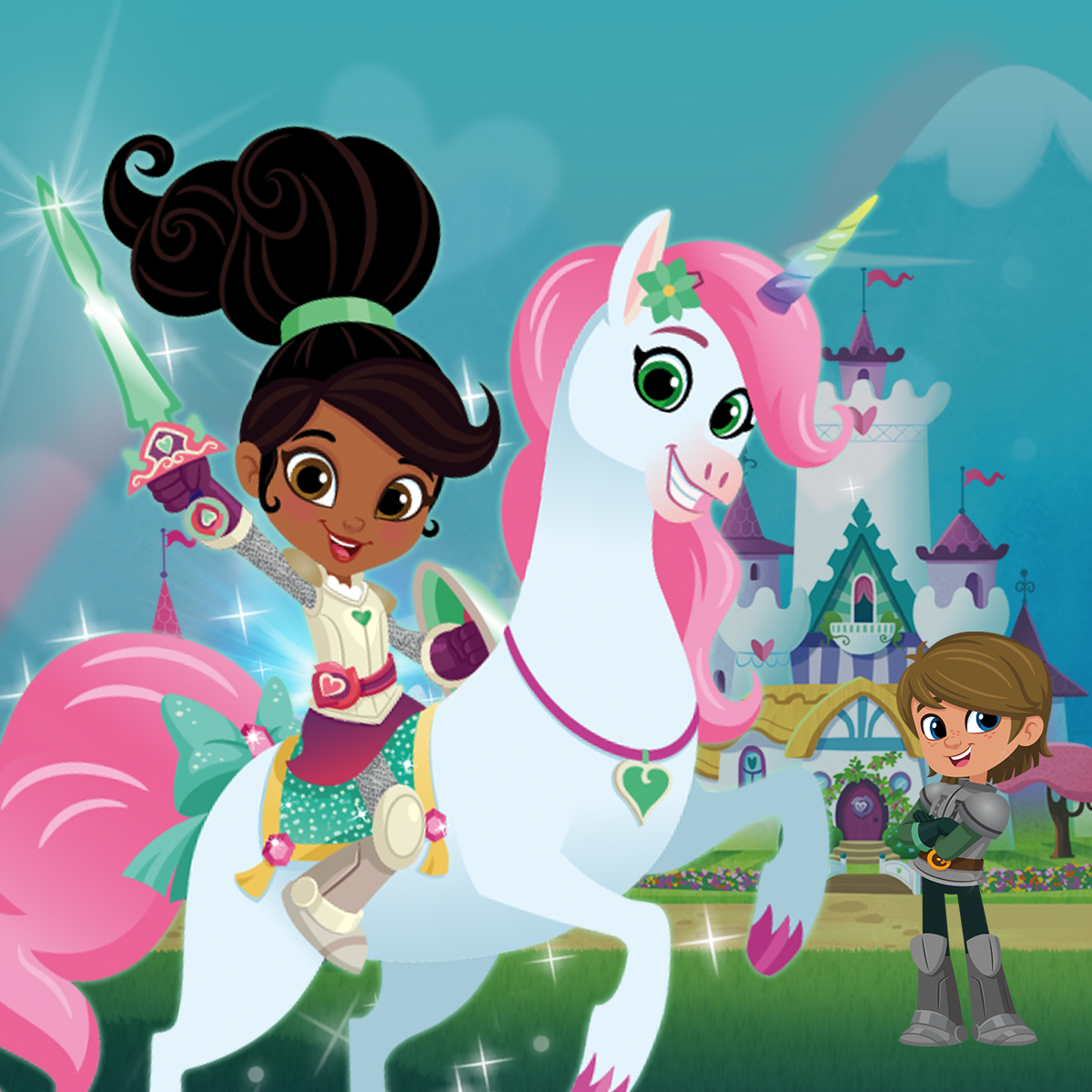 Nella the Princess Knight is a preschool series that features a different kind of hero.
Sure, Nella has all of the trappings of a princess: a sparkling tiara, beautiful gowns, and a magical pet unicorn. But that's only part of the story…Nella's also a knight! With the help of her friends Sir Garret, Trinket, and Clod, Nella breaks barriers, challenges expectations, and fights for justice on every adventure. No matter the trouble, bold, bright Nella always fights for what is right.
There's no better way to get to know Nella and her fantastical friends than to explore the free printable coloring pages, crafts, and recipes below.
Nella and Friends Coloring Pack
Print six pages of coloring fun featuring Nella, Trinket, Garret, and Clod. Knights and steeds and unicorns? Yes, please!
Royally Delicious Veggie Swords and Dip
Transform regular veggies and dip into royally awesome KNIGHT swords and PRINCESS dip. This is one of the few instances where you can encourage kids to play–or joust–with their food!
Transforming Tiara/Sword Craft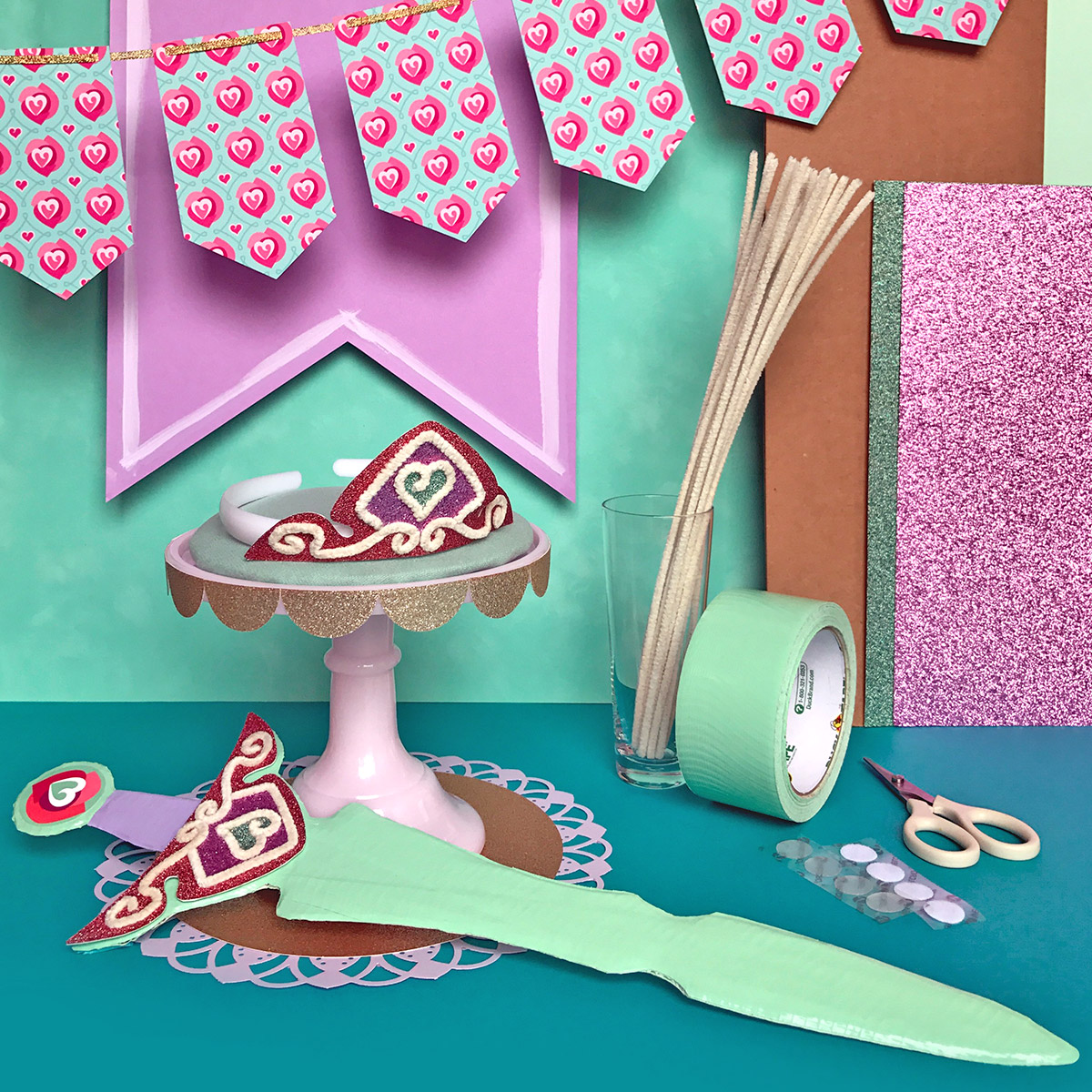 Always ready for her next adventure, Nella the Princess Knight needs accessories that can multitask! Kids can help you create a tiara that magically transforms into a sword, just like Nella's.
Save