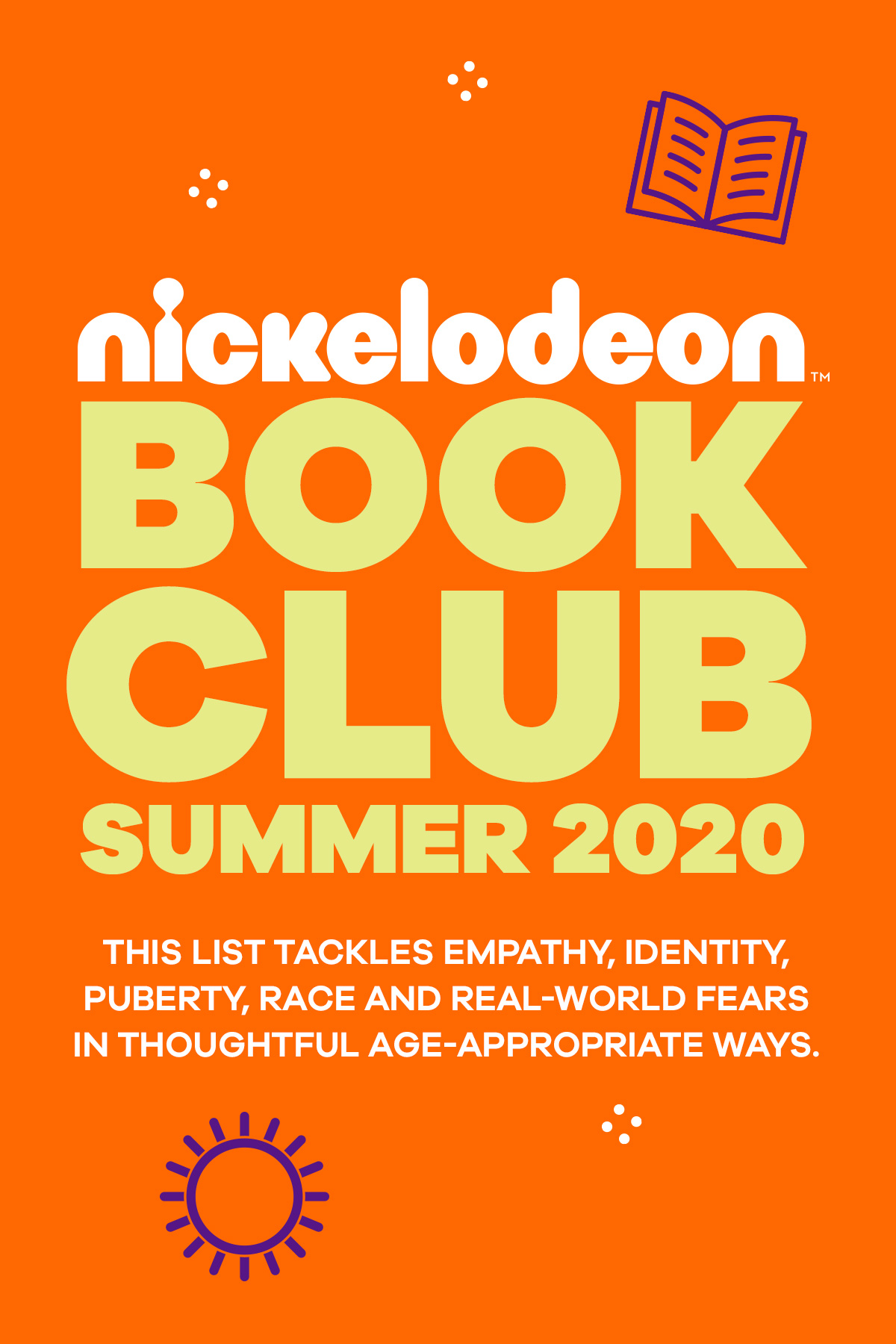 School's out, but it's going to be a summer of learning. Look to these excellent books to help navigate new conversations, questions, and opportunities to grow. This list tackles empathy, identity, puberty, race, and real-world fears in thoughtful, age-appropriate ways.
Blended, by Sharon M. Draper


Isabella feels stuck in the middle. Every week, the eleven-year-old has to switch homes between her divorced parents — who seem to be arguing more than ever. Her mom is white, her dad is black, and Isabella feels like she has half of everything, from clothes and toys, to relationships and identities. The story explores stereotypes and racism, issues of safety and well-being, personal identity and poetry. For ages 8-12.
Hair Love, by Matthew A. Cherry, illustrated by Vashti Harrison


Five-year-old Zuri has hair with a mind of its own. She wants a special hairstyle, but doesn't know how to do it herself. She enlists her dad's help for the first time (her cat has some opinions, too) in this sweet and compelling story about self-confidence and fatherly love. Based on the Oscar-winning short film of the same name. For ages 4-8.
Hidden Figures, by Margot Lee Shetterly and Winifred Conkling, Illustrated by Laura Freeman


This beautiful picture book tells the true and remarkable story of four black women and the Space Race. Known as the "colored computers," brilliant African American mathematicians used their genius minds to provide calculations for the first explorations of space in the 1960s, all while overcoming racial and gender barriers in the workplace and in the country. For ages 4 and up.
Little Leaders – Bold Women in Black History, by Vashti Harrison


Strength. Perseverance. Resourcefulness. Inspiration. Qualities that help 18 African American women stake their claim in history. This board book features adorable drawings and mini biographies that capture the spirit and magic of women who make a difference. For ages 4 and up.
Mia Mayhem by Kara West, Illustrated by Leeza Hernandez


A funny, action-packed chapter book series about a regular, klutzy eight-year-old with a secret identity and an invitation to be in a superhero-in-training program. With fun graphic illustrations, for ages 5-9.
New Kid, by Jerry Craft


Middle school is hard enough for Jordan Banks. But when his parents enroll him in a prestigious NYC private school where he's one of the few kids of color in his grade, life gets harder. In this cool graphic novel, Jordan has to learn how to navigate a new culture and its micro (and macro) aggressions while staying connected to his neighborhood friends and staying true to himself. For ages 8-12.
On The Come Up, by Angie Thomas


Sixteen-year-old up-and-coming hip hop artist Bri wants to be one of the world's best rappers and really wants to fill the shoes of her dad, an underground legend who passed away before he got big. She is fighting for her dreams while the odds are stacked against her, pouring her heart, soul, frustrations and more into her songs. For ages 14-17.
The Only Black Girls in Town, by Brandy Colbert


Alberta is thrilled to learn a new family has moved to her California town — the family is black and they have a 12-year-old daughter just like her. The two girls strike a friendship when they discover a box of old journals with shocking secrets of the past and set out to solve the mystery of who they belong to and why they were left behind. Fun and well-paced, with heartwarming characters and thoughtfully crafted explorations into middle school friendships, bullying, navigating white spaces, and coming of age. For ages 8-12.
The Stars Beneath Our Feet, by David Barclay Moore


A boy navigates his Harlem world after the death of his brother in a gang-related shooting. There's pressure to join a crew, as his brother did, but Lolly Rachpaul wants to invent a creative escape, building a path forward while teetering on the edge of grief, fear, and deprivation. For ages 10 and up.
What If…, by Samantha Berger, Illustrated by Mike Curato


A dreamy, celebratory and poetic story about summoning creativity in any situation — told through the eyes of a young girl who starts by making pictures with a pencil and ends up riding a pink unicorn through the sky. For ages 4-8.