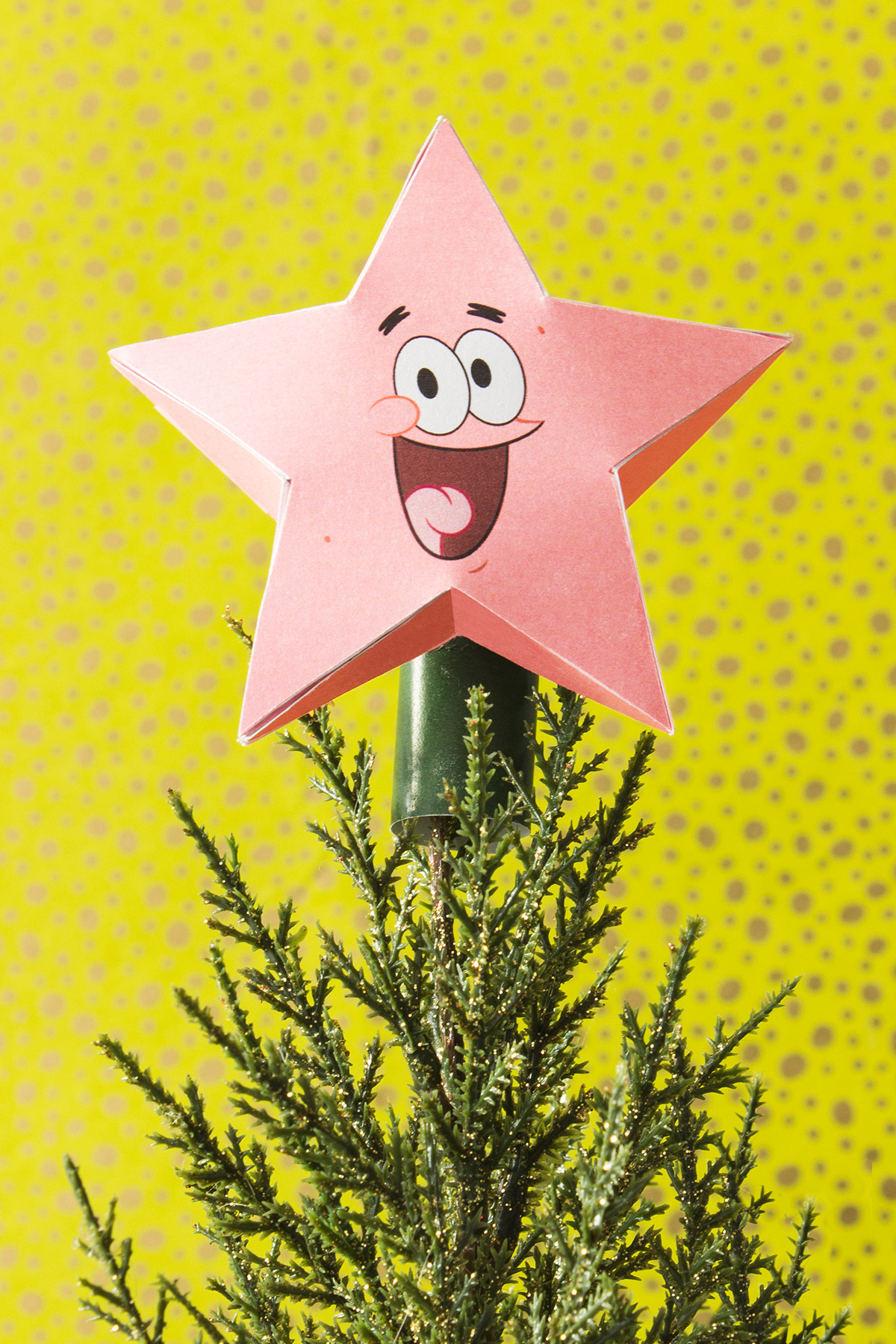 SEAsons greetings from Bikini Bottom!
Every land lover and sea creature knows that holiday decorating isn't complete until they add the finishing touches to the Christmas tree. This year, we're topping our tree with the best star of all: Patrick Star! Start a new tree-decorating tradition and surprise your child with one of their favorite SpongeBob characters this holiday season.
Bonus: You can make this tree-topper right at home, and here's how!
What You'll Need
Cardstock
Glue
Templates (print below!)
How To Make
Step One: Print and cut out the templates. Score along each of the solid lines including those on the "Front," "Back," and "Star Inserts." Fold along the scored lines.
Step Two: Apply glue to a tab of a star insert and a tab of Patrick's front and glue together. Repeat until all star inserts are attached to Patrick's front, then glue remaining tabs to Patrick's back piece to finish the star.
Step Three: Roll the green base to form a tube that will fit over your tree branch and glue together. Apply glue to the back of the star and connect to the base. Allow to dry completely.
What are you waiting for? Switch it up and add some Bikini Bottom fun to your holiday decorations!