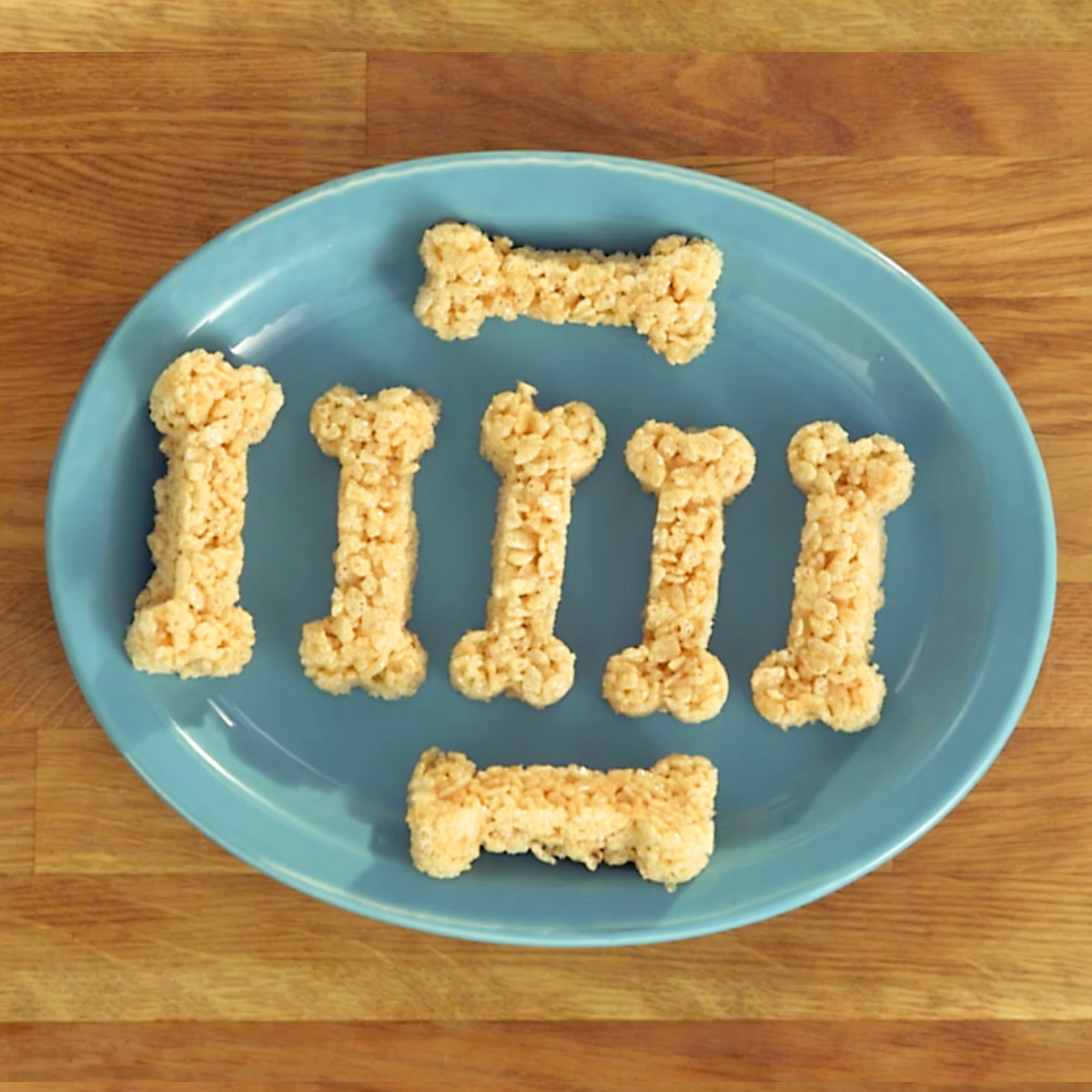 These crispy crunchy snacks make for a special treat. Serve them to your pups on the weekend or during a special PAW Patrol party.
(Difficulty Level: Easy)
What You'll Need:
3 Cups Crispy Rice Cereal
2 Tablespoons Butter
5 Ounces Marshmallows
Bone Cookie Cutter
Cookie Sheet
How to Make
Step One: Grease a large jelly roll pan or cookie sheet with butter. Combine the butter and the marshmallows in a large pot and stir until totally melted. Add the rice cereal and stir until all ingredients have been incorporated.
Step Two: Spread mixture on the prepared cookie sheet, stopping to wet hands every now and then, to prevent sticking.
Step Three: Use the bone cutter to create bone treats for your PAW Patrol fan! Bone appetit!
Make your child's birthday even more PAW-some by setting up a personalized phone call from Skye and Marshall themselves (or one of 10 additional characters) when you join the Nickelodeon Birthday Club. It's free and easy!