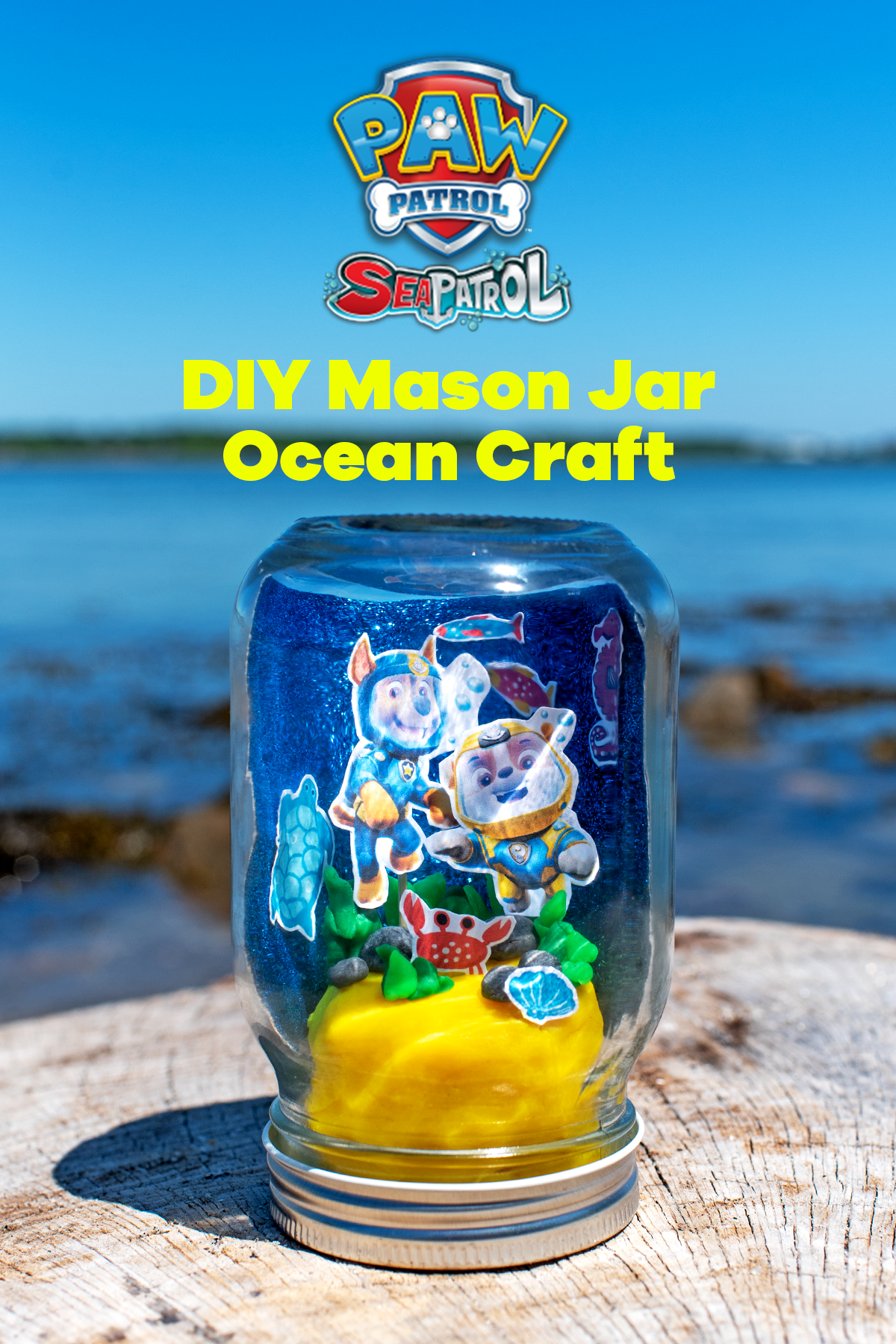 Build a Sea Patrol scene under the sea with a few crafty tools and a little imagination.
What You'll Need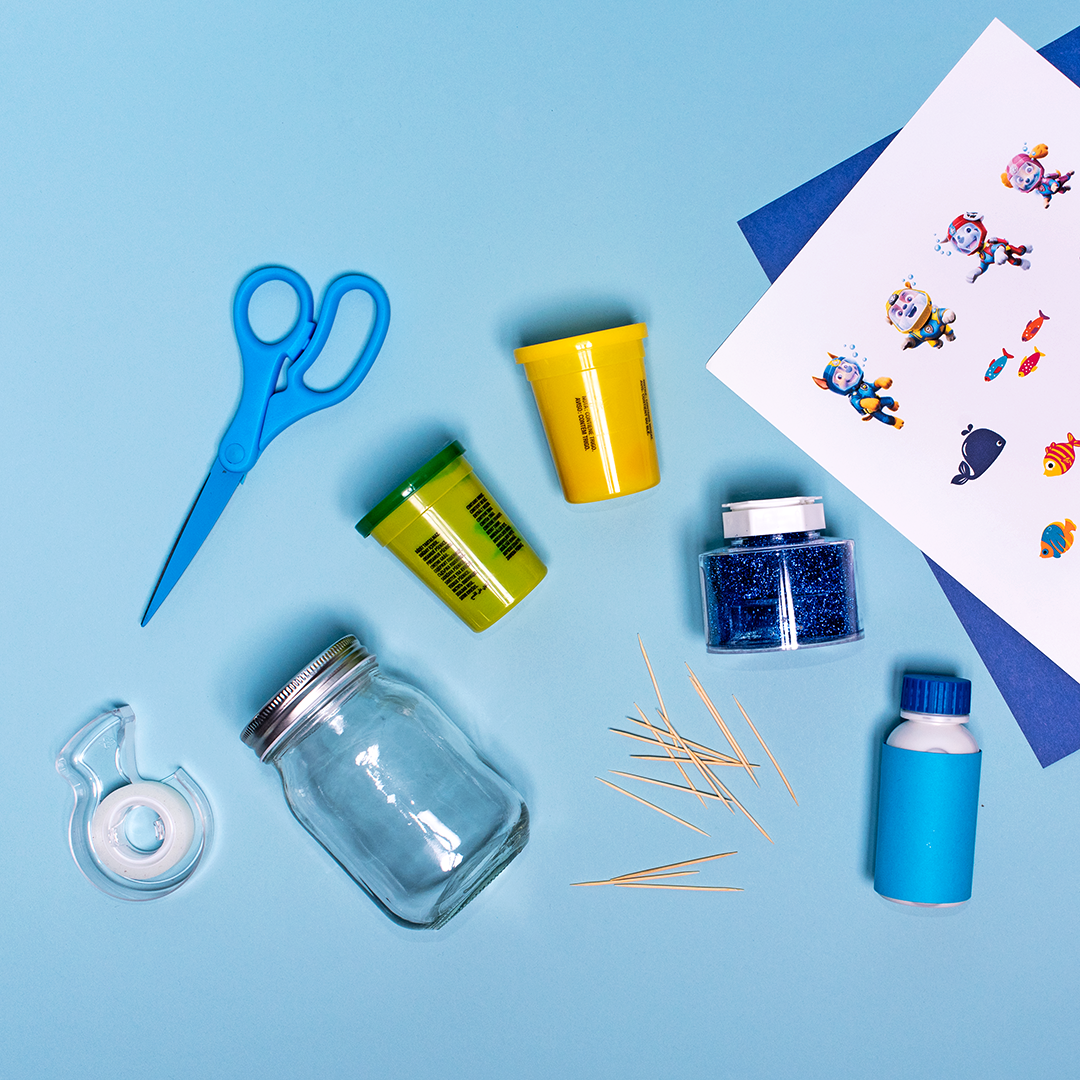 mason jar

playdough

toothpicks

construction paper

blue glitter

glue

tape

scissors

printable

How to Make
Step 1: Flip over the lid of the mason jar and stick on a mound of playdough (this will be the sandy sea floor).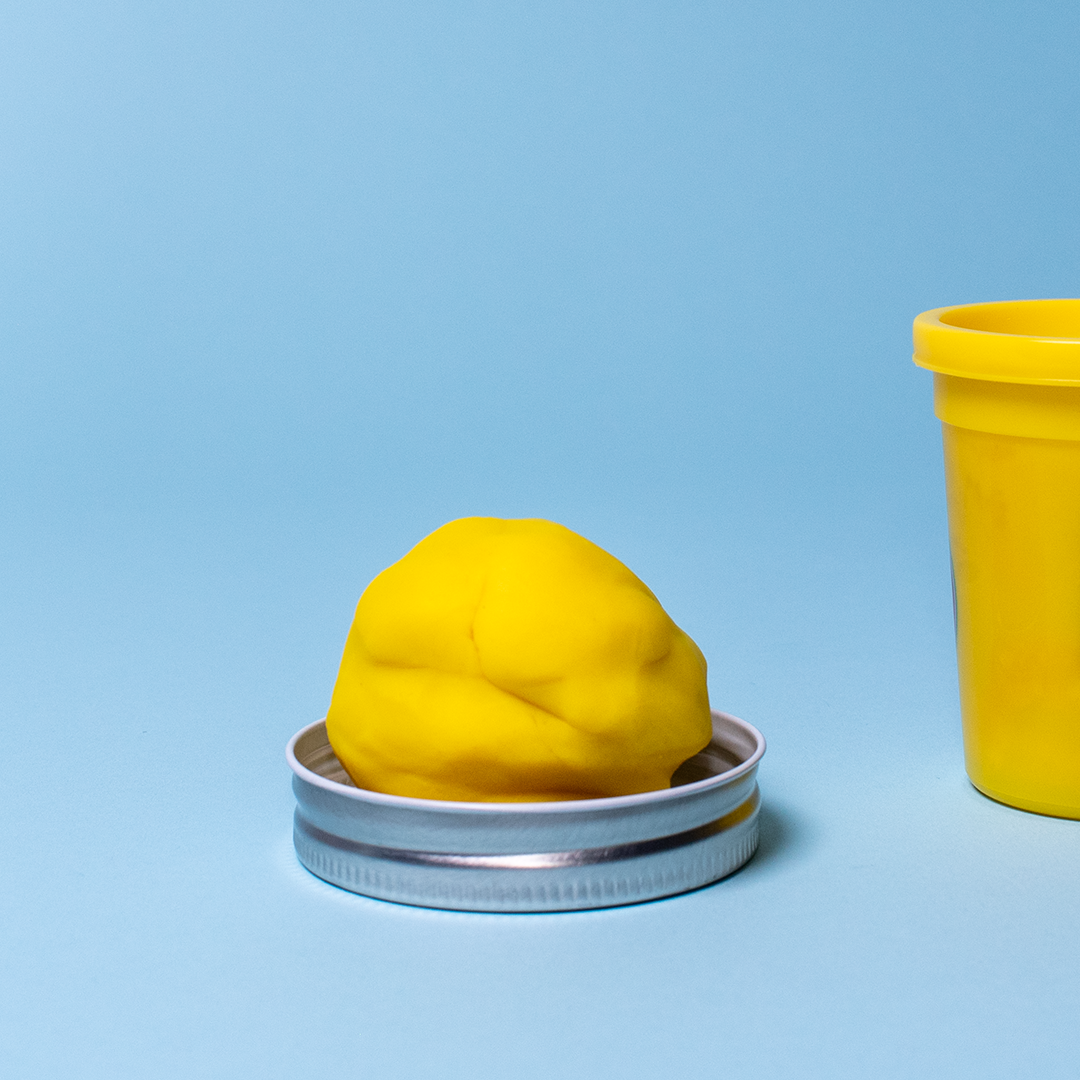 Step 2: Use playdough to make seaweed, rocks, and shells and stick to the sea floor.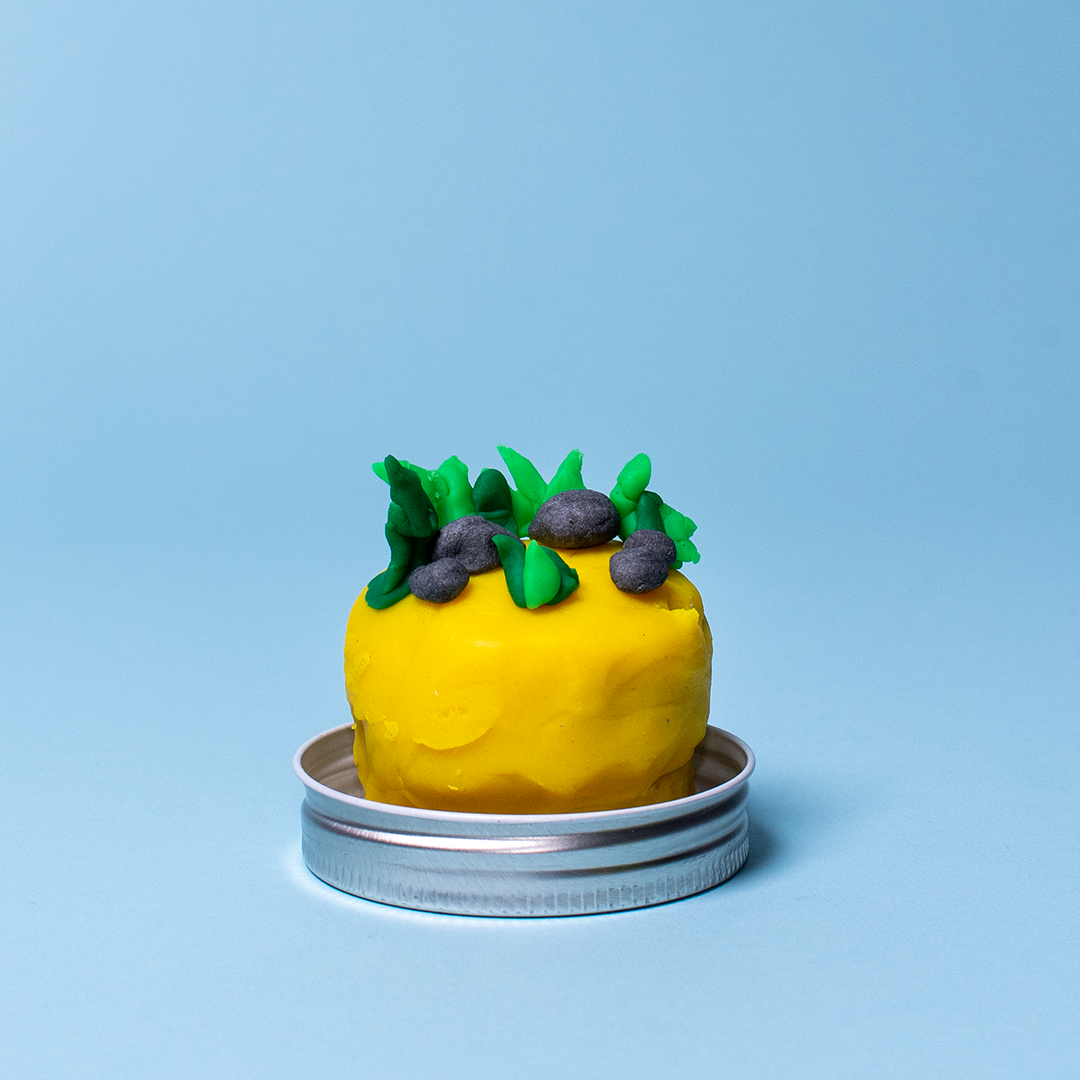 Step 3: Cut out and tape the Sea Patrol printables to toothpicks. Stick in the dough!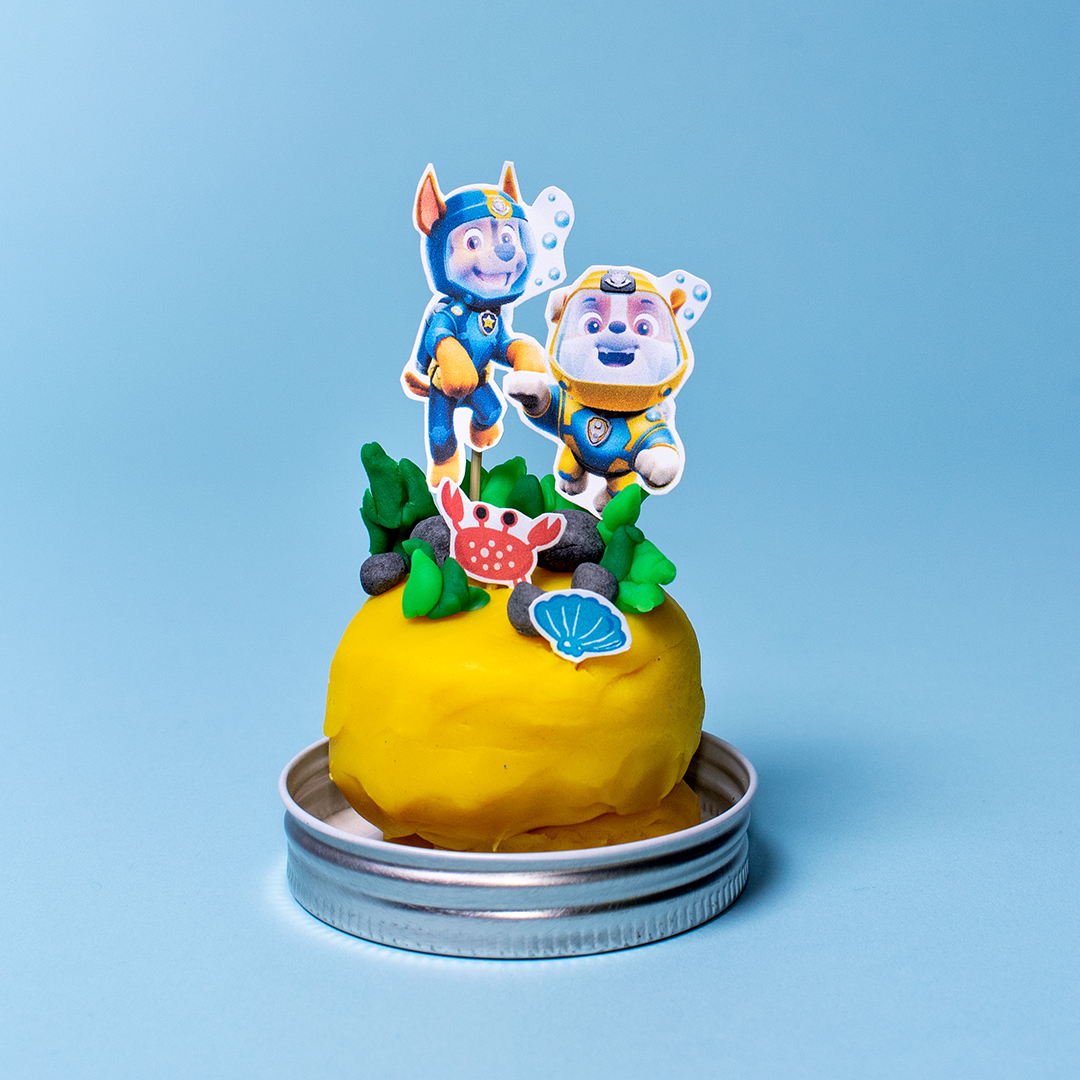 Step 4: Cut out a rectangle of blue construction paper that will fit into the mason jar. Decorate with blue glitter and additional printable cut-outs.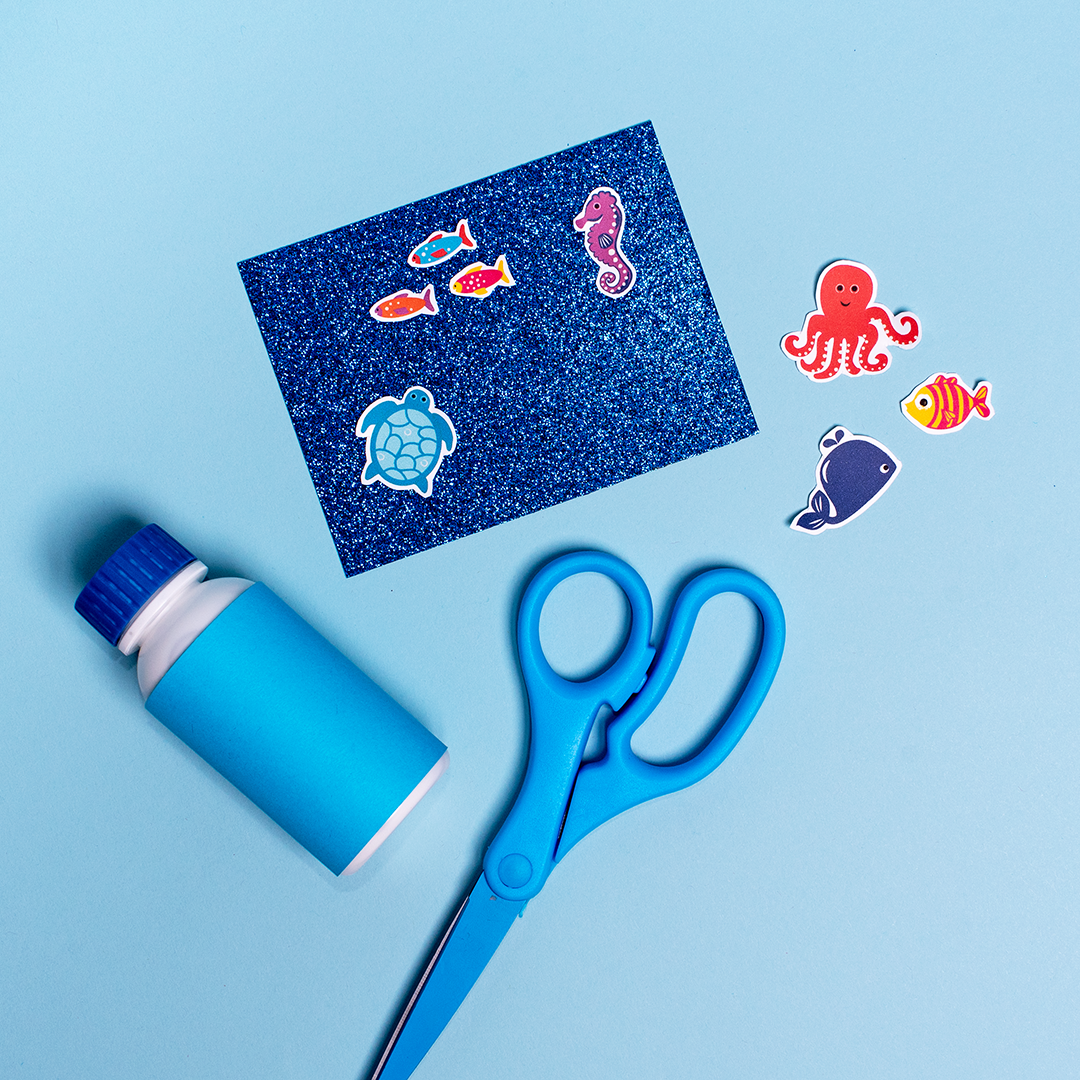 Step 5: Slide blue paper into the mason jar and screw onto the jar top to complete the underwater scene.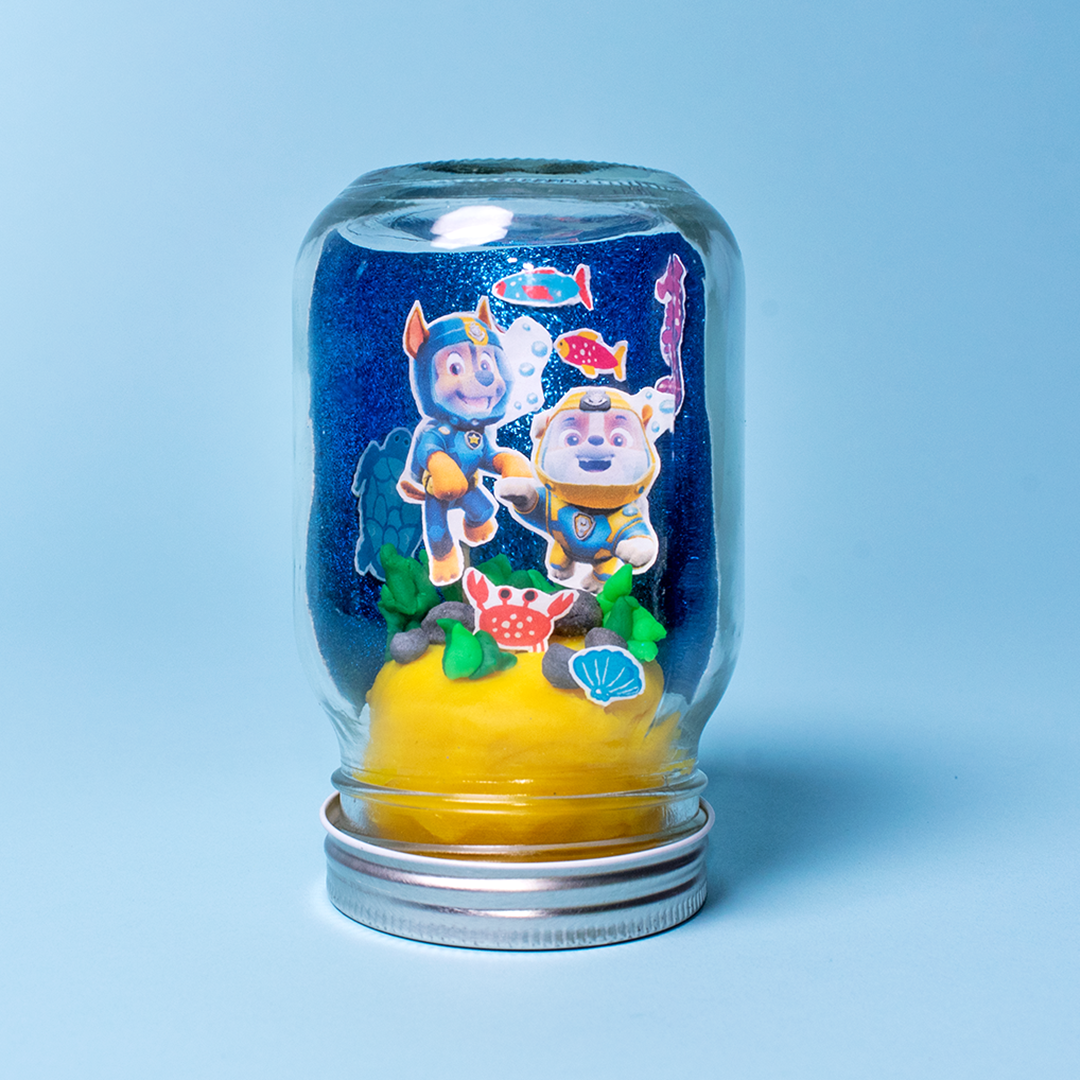 TAGS: PAW Patrol, Sea Patrol, Printables, Indoor Activities, DIY, Underwater