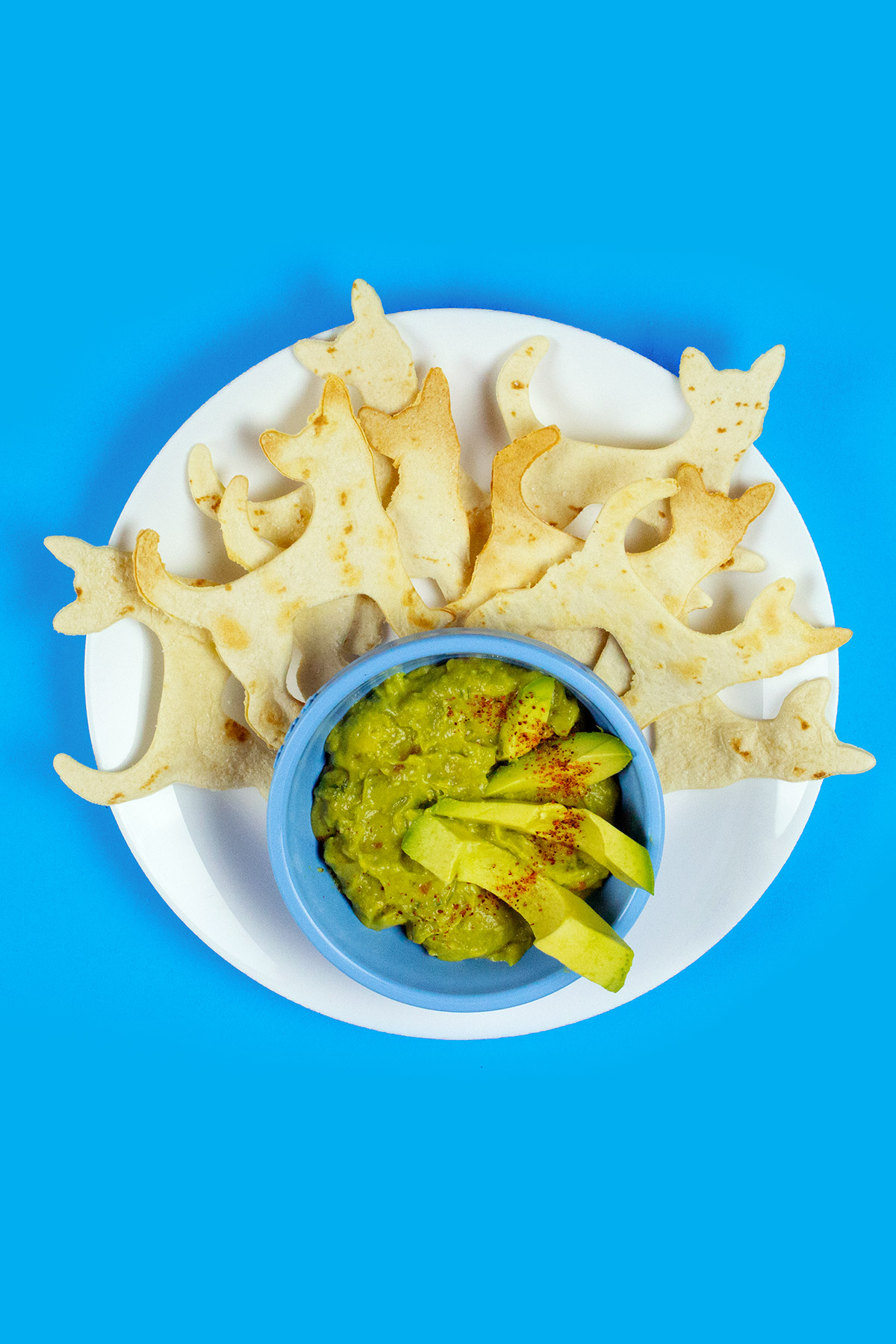 Did you and your child know that Tracker belongs to a breed of dog called the potcake? Sounds like next trendy dessert, or an endearing nickname for your goofiest friend, doesn't it? Aw, come here you ol' potcake you!
Silly-sounding name aside–potcakes come from the Caribbean and are, of course, famous for their adorable floppy ears. You and your preschooler can celebrate the newest, potcake-iest member of the PAW Patrol by cutting healthy, savory crackers in his likeness. We give you, Tracker Crackers:
What You'll Need
5 Large super-soft flour tortillas
Sea salt
3 Tablespoons olive oil
Your favorite guacamole
Potcake-shaped cookie cutter (substitute Chihuahua-shaped cutter)
How to Make
Step One: Preheat the oven to 350º.

Step Two: Use the cookie cutter to cut dog shapes from the flour tortillas.

Step Three: Lay cut tortillas on a cookie sheet and brush lightly with olive oil.
Step Four: Sprinkle with sea salt.

Step Five: Bake for 8-12 minutes or until lightly browned.
Step Six: Remove from oven and let cool 20 minutes. If they don't seem quite crunch-worthy yet, fear not: the crackers will crisp up as they cool. Serve with "jungle dip" (guacamole).
Make these tracker crackers for your child's next birthday and then to make the day even more PAW-some set up a personalized phone call from Skye and Marshall themselves (or one of 10 additional characters) when you join the Nickelodeon Birthday Club. It's free and easy!