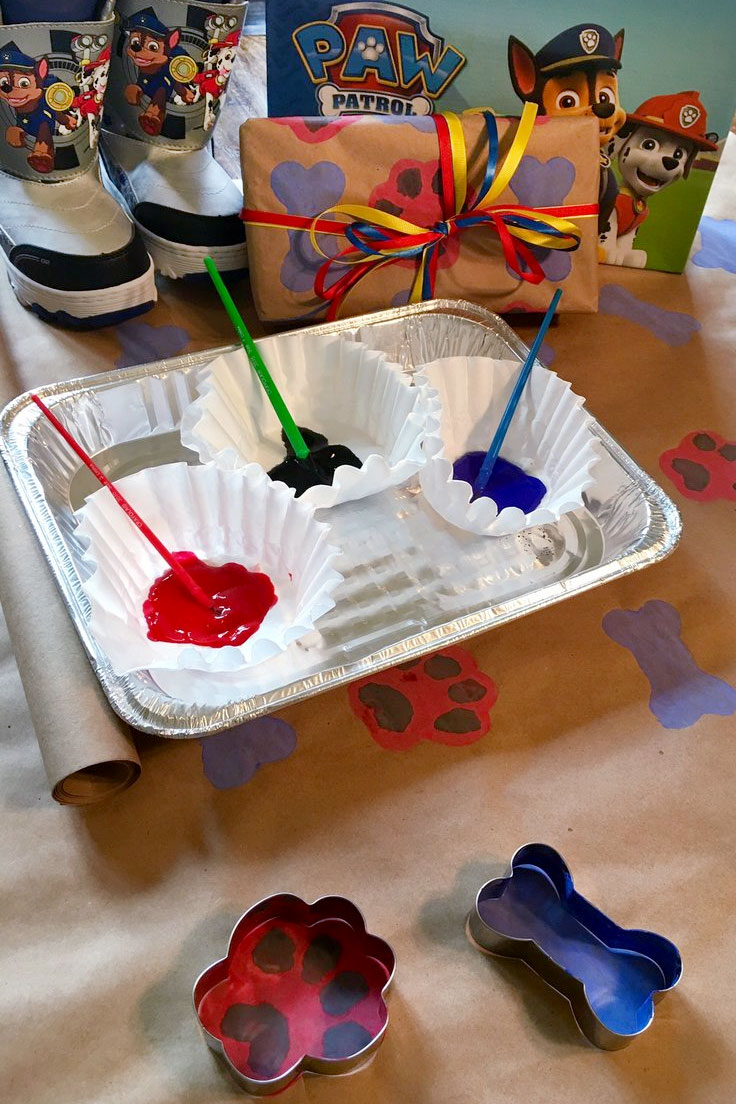 Are you ready to give some pup-tastic gifts? Make one of a kind wrapping paper by using paint and cookie cutters as stencils. Kids will love their favorite PAW Patrol gifts wrapped up in this paper.
(Difficulty Level: Easy)
What You'll Need
2 Cookie cutters (shapes of your choice)
Tin tray
Coffee filters
Washable paints (colors of your choice)
Paint brushes
Brown kraft paper wrap
Tape
Ribbon
How to Make
Step One: Set up your work station with paints inside each coffee filter, then place the coffee filters in the tin tray with a paint brush in each of the colors you decided to use.
Step Two: Unroll the brown kraft paper and flatten. You may cut off the amount of paper necessary for a gift you will wrap later.
Step Three: Place each cookie cutter on the paper, then paint within each shape. When you carefully lift the cookie cutter, you should see the exact shape that you picked. Repeat this step over and over again until you are happy with the look of your wrapping paper.
Step Four: Use your one of a kind wrapping paper on PAWsome gifts for your little one. You can also tie a piece of ribbon around the gift to give it a more finished look.