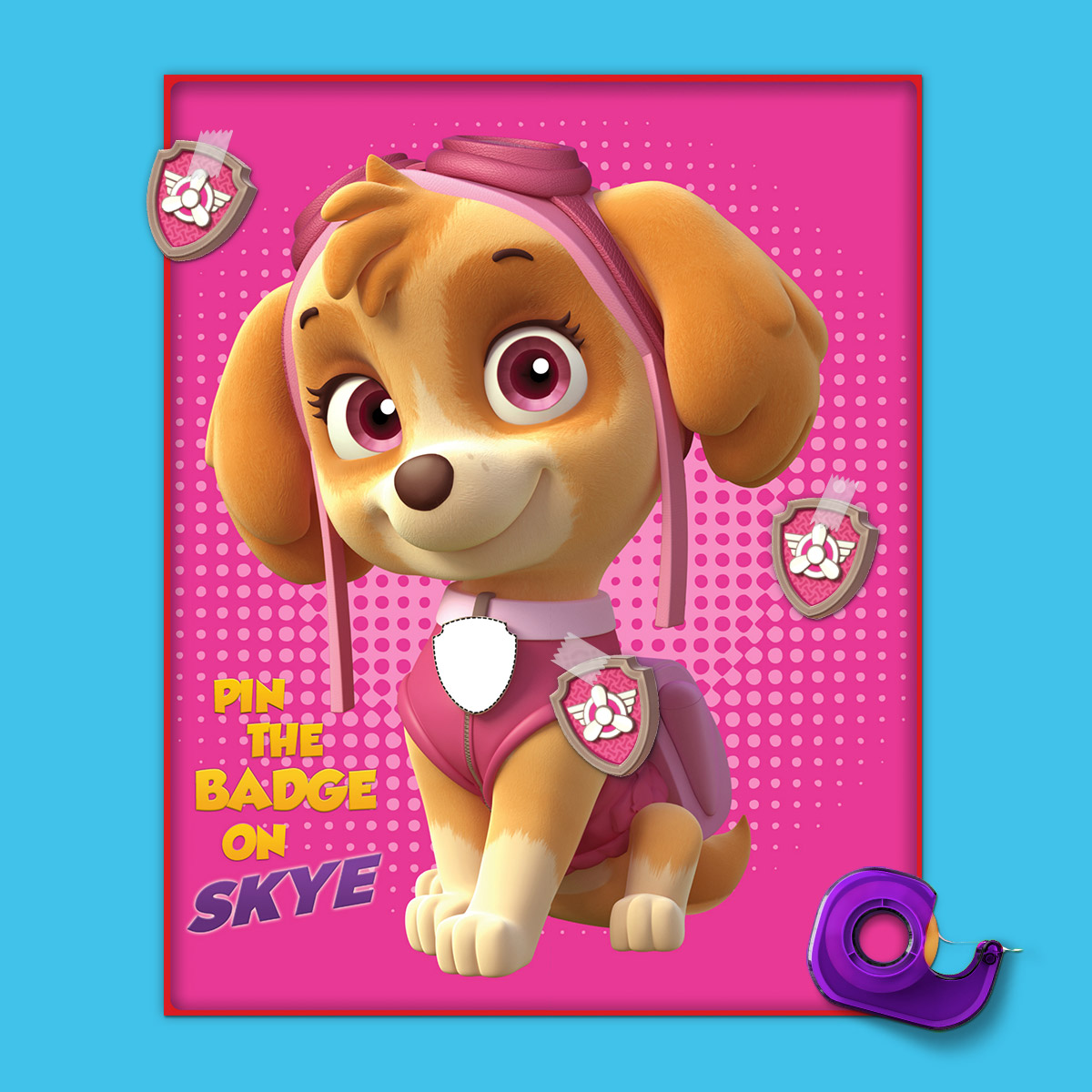 Print the Skye poster pages and follow the guidelines to assemble. Be sure to print enough badges for each child as well. Cut out each badge and add a bit of tape to the back. Hang on a wall and see if your pups (with their eyes covered) can pin the badge on Skye! P.S. Have you tried playing this game yourself lately? Take a stab at it. It's harder than it looks, and definitely harder than you remember!
Can't get enough Skye birthday planning tips, party goods, activities and recipes? Check out the Skye Birthday Party hub!
Make your child's birthday even more PAW-some by setting up a personalized phone call from Skye herself (or one of 10 additional characters) when you join the Nickelodeon Birthday Club. It's free and easy!