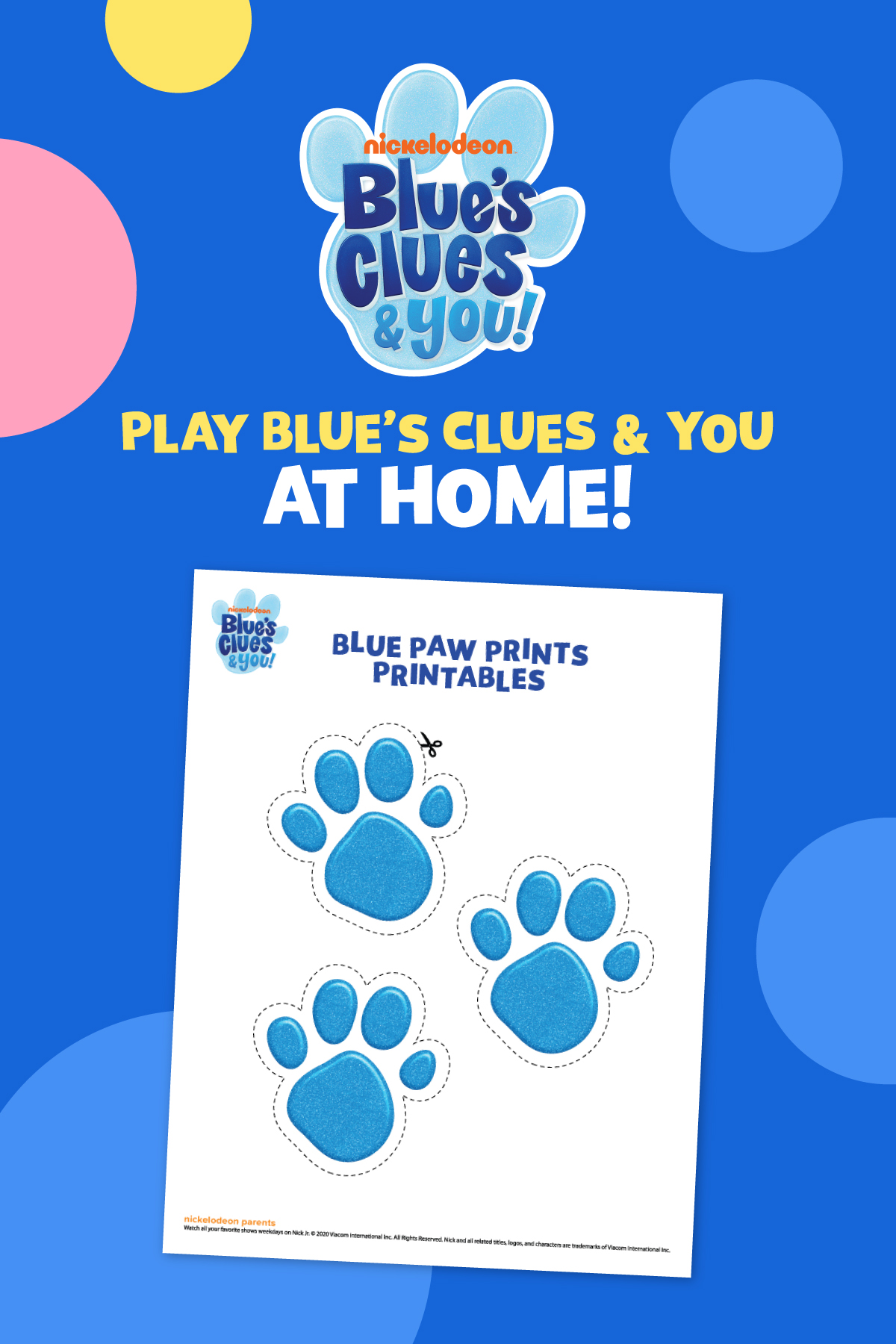 Here's a quick and easy way to bring Blue's Clues & You! to life for your preschooler. To start, print the paw prints below.
Step 1: Print and cut out three paw print "clues" above (or draw, if you don't have a printer).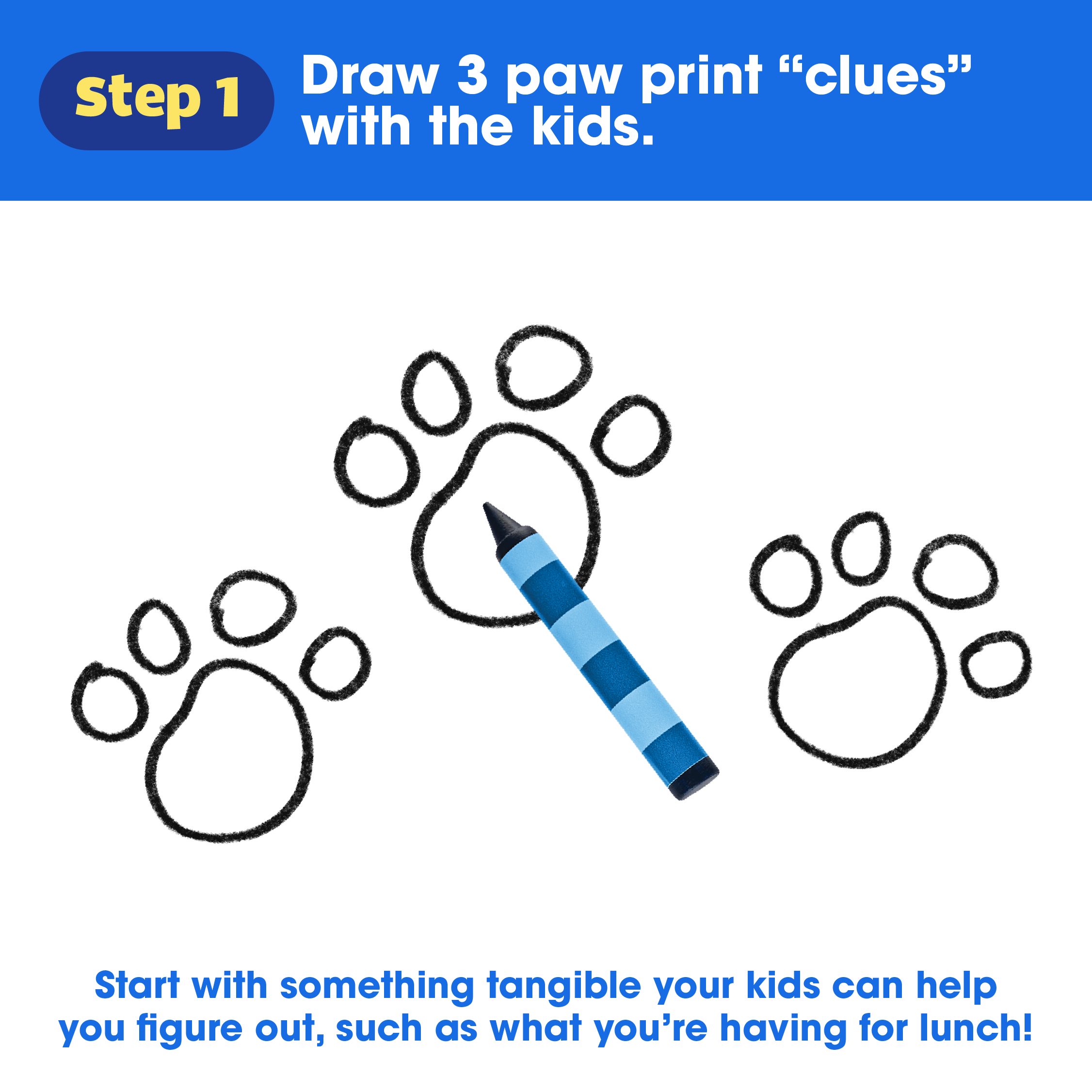 Step 2: When your child isn't looking, place the clues.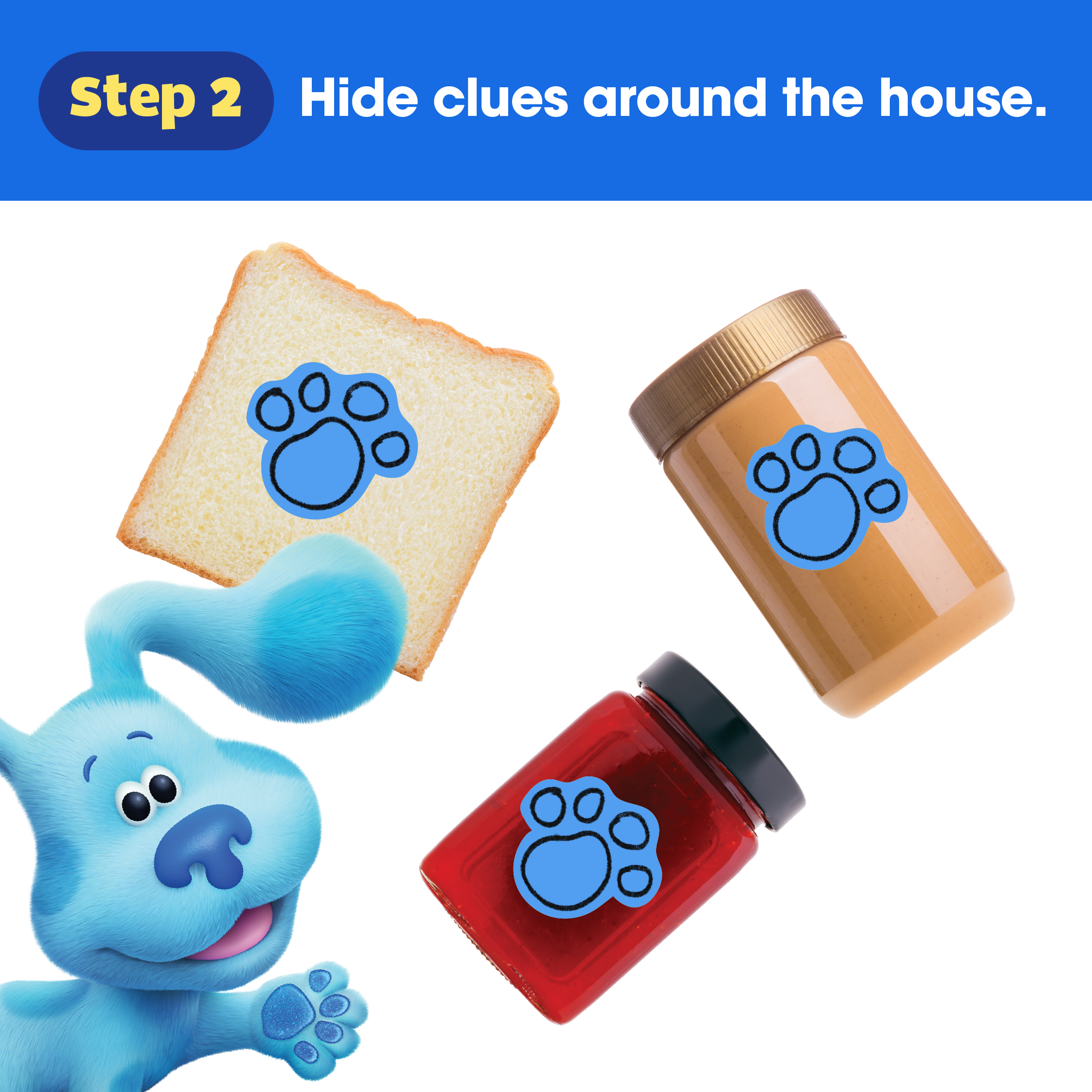 Step 3: Send the kids looking for clues (in this example, in the kitchen cabinets and fridge). Have them draw what they find in a notebook. If you're feeling inspired, make our DIY Handy Dandy Notebook here.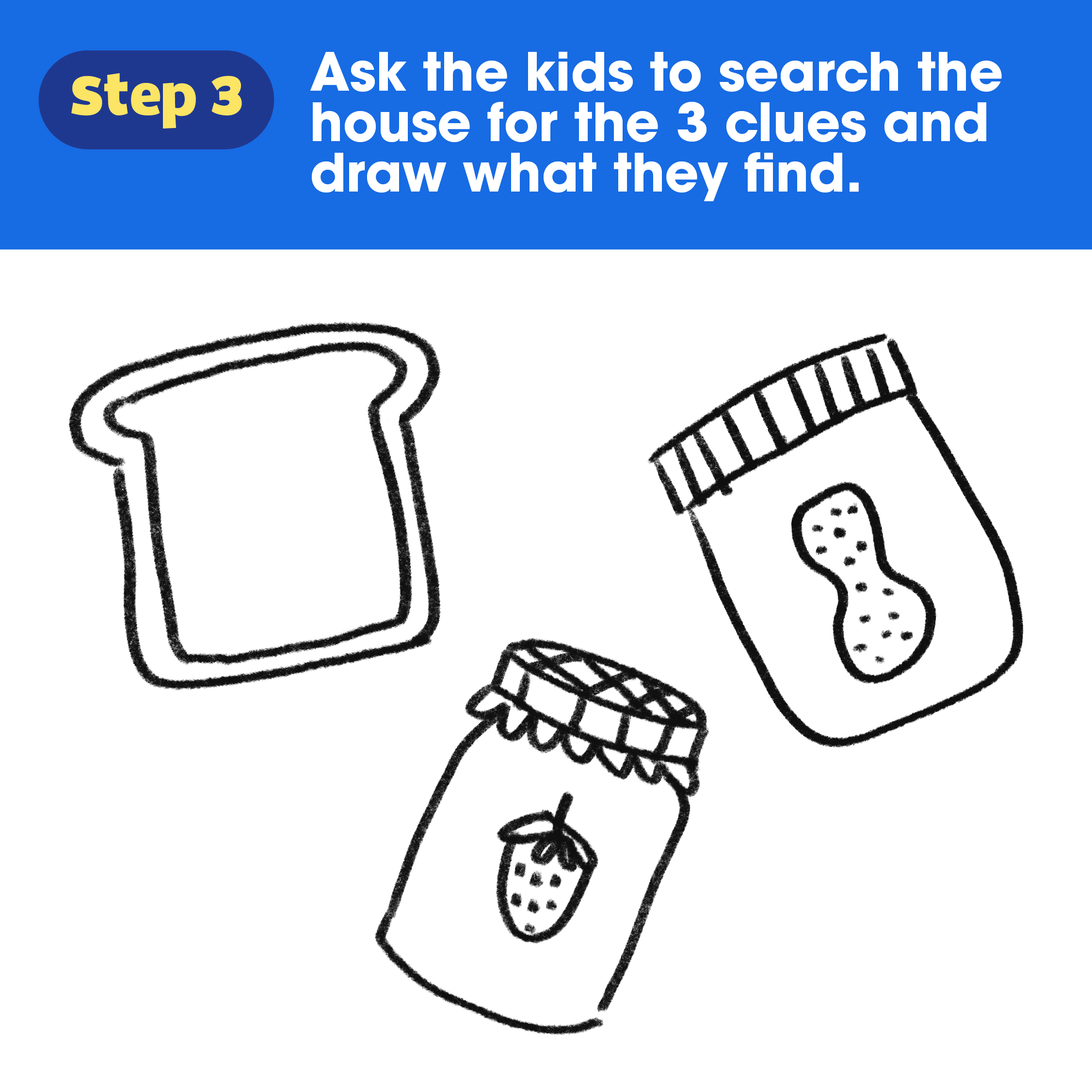 Step 4: Work together to figure out the clues. Bonus points for assembling lunch together!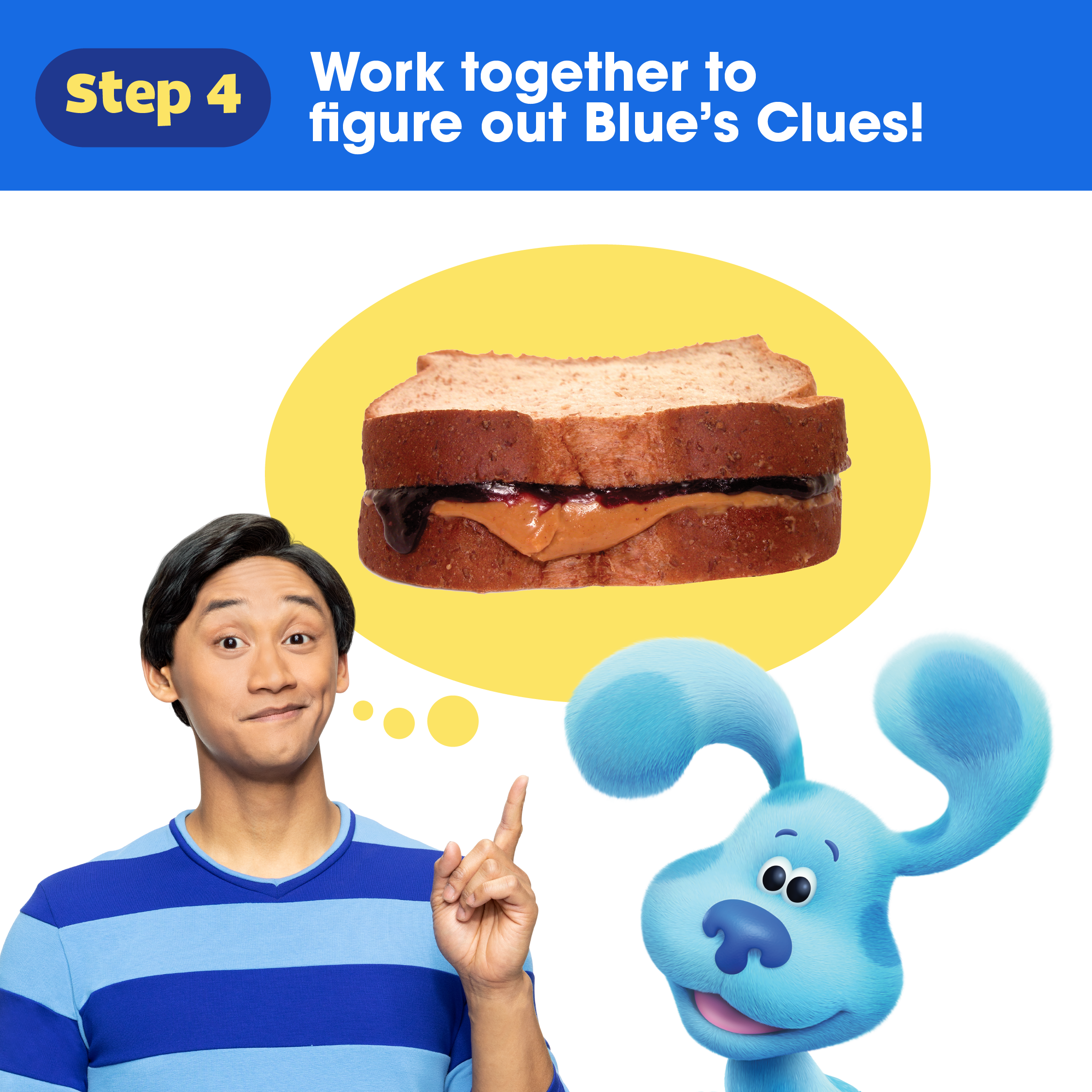 Catch more Blue's Clues weekdays on Nickelodeon, and every day on the Nick Jr. Channel. View the TV schedule here.