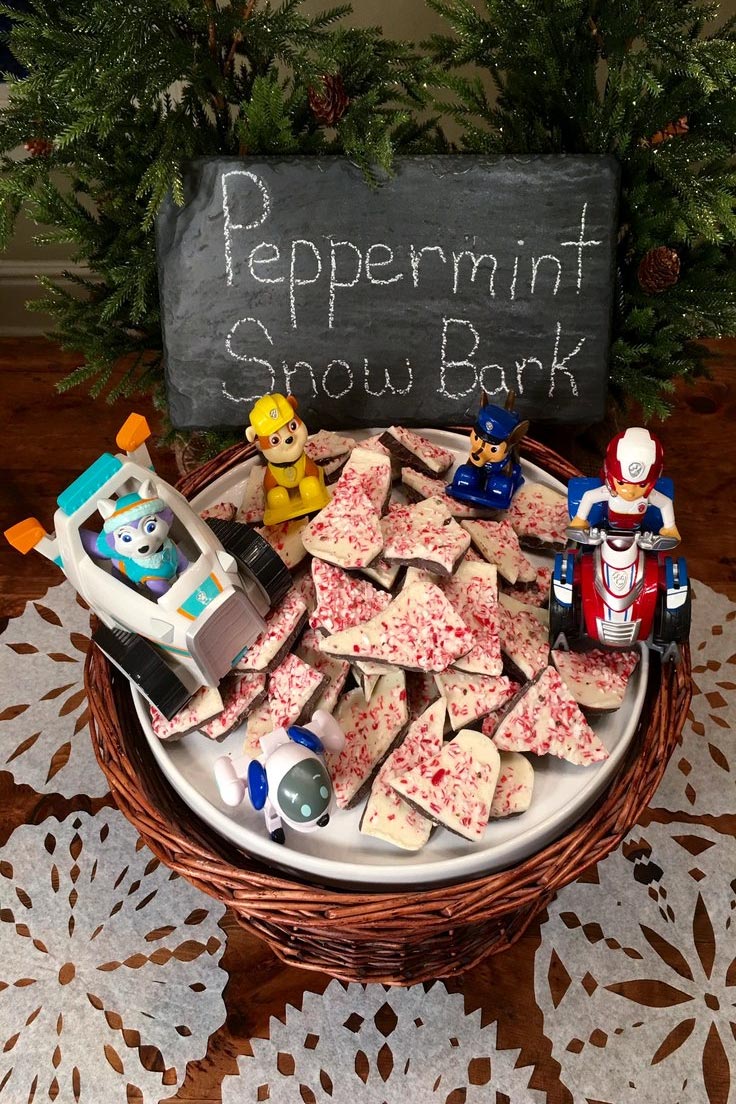 This recipe is so easy that your child can help you make it on a wintry day. Once you and the little pup have had your fill, wrap the rest up in cellophane bags and ribbon to make the perfect house or holiday gifts!
(Difficulty Level: Easy)
What You'll Need
1/2 pound semisweet chocolate, chopped
1/2 pound bittersweet chocolate, chopped
1 pound white chocolate, chopped
1/4 tsp peppermint extract
1-2 candy canes, crushed
How to Make
Step One: Line the jelly roll pan with parchment paper.
Step Two: Place both dark chocolates into the double boiler and melt the chocolate until smooth.
Step Three: Pour the melted chocolate into the pan and smooth evenly with a spatula. Place in the refrigerator to cool for 20-30 minutes.
Step Four: Remove pan from refrigerator while melting the white chocolate in the next step.
Step Five: Place white chocolate in the double boiler and melt the chocolate until smooth. Remove from heat and add the peppermint extract. Stir to mix.
Step Six: Pour the melted white chocolate over the dark chocolate and spread evenly with the spatula.
Step Seven: Crush the candy canes and sprinkle on top of the white chocolate. Place tray in the refrigerator for one hour to chill until completely set.
Step Eight: Cut or brake the bark into pieces  and serve immediately. You can also store in a container with waxed paper between the layers and place in the refrigerator for a couple weeks.