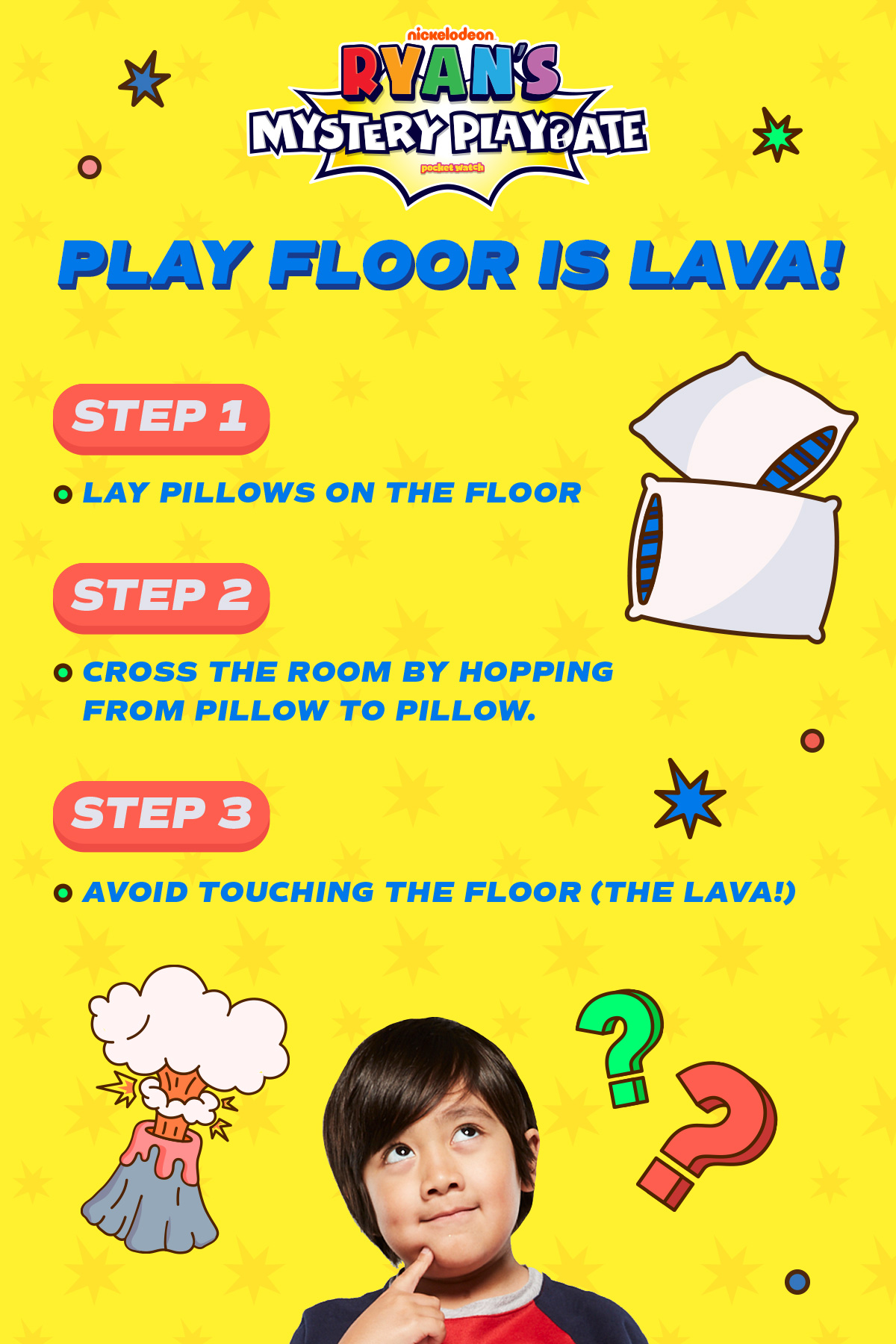 All you need for this game are a few pillows and some floor space. The ground is lava and you don't want to get burned. Hop from pillow to pillow to get across your obstacle course.
Hot tip: Have a grownup play lava monster trying to catch the players as they make their jumps!
Want more challenges from Ryan? Try the Cup-Stacking Challenge!