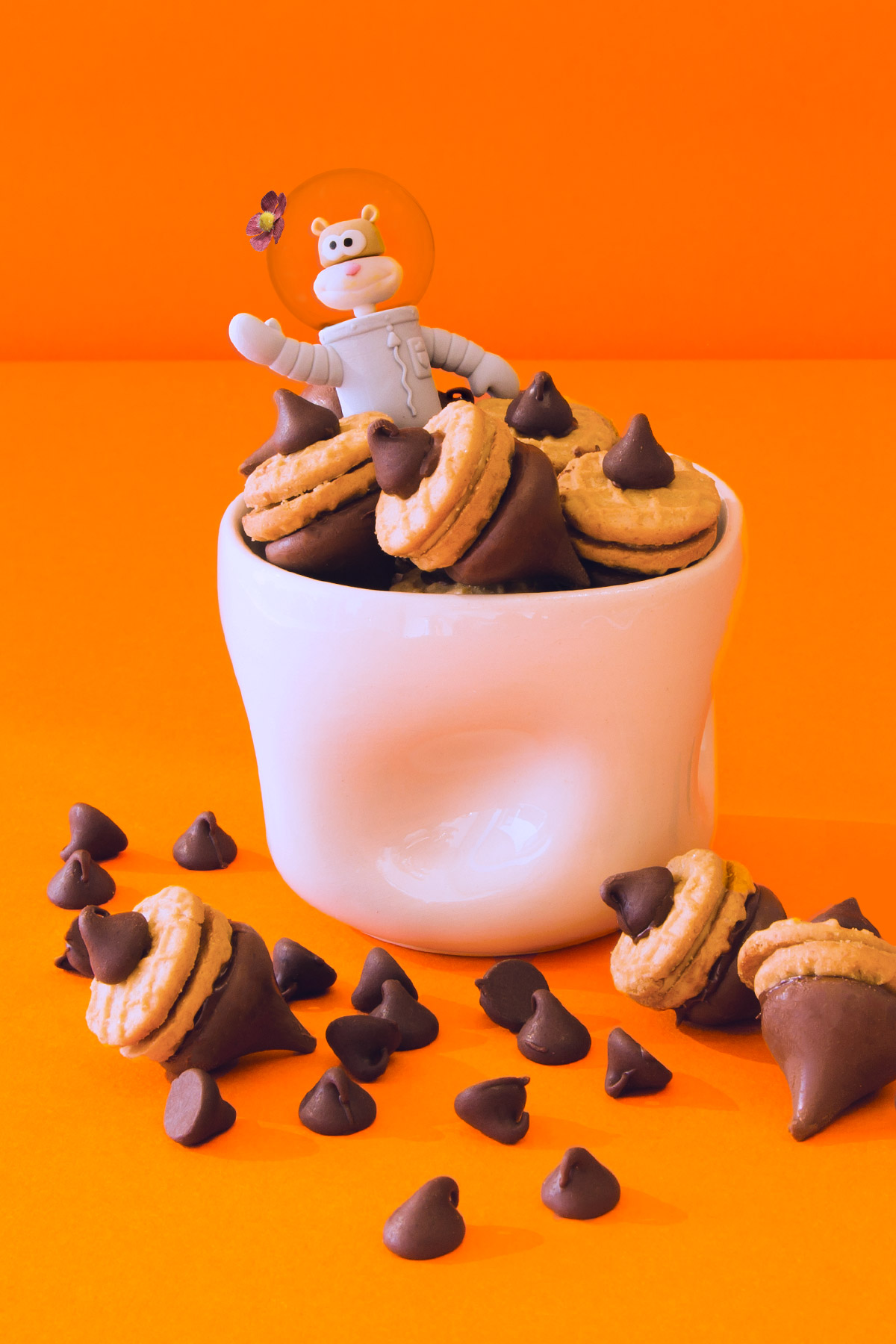 Get ready to go nuts over these Sandy-inspired fall treats. Part chocolate deliciousness, part peanut butter goodness, this snack is sure to be a household favorite inspired by everyone's favorite Bikini Bottom squirrel.
What You'll Need
Chocolate chips
Chocolate drops
Round peanut butter sandwich cookies
How to Make
Step One: Set aside half a bag of chocolate chips for later use. Melt the remaining chocolate chips in the microwave until smooth.
Step Two: Spread the melted chocolate onto the flat side of a chocolate drop and attach to the bottom of a peanut butter sandwich cookies. Repeat until supplies are finished. Let cool in the refrigerator for a few minutes.
Step Three: Repeat Step Two with the chocolate chips, attaching them to the other side of the cookie.
Step Four: Place on a lined pan or dish and refrigerate until solid.
Yee-haw! These treats will be gone faster than a jackrabbit on a hot day in August!