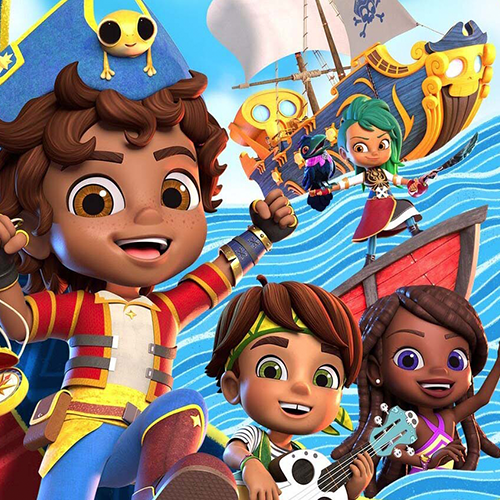 Uncover hidden treasures with Nick Jr.'s Santiago of the Seas, a preschool action-adventure television series that follows 8-year-old Santiago "Santi" Montes, a brave and kind-hearted pirate. Santi embarks on daring rescues, searches for treasures, keeps the high seas safe in a fantastical Caribbean world, all while teaching your little one simple Spanish phrases throughout the adventure!
From coloring pages to Spanish-English learning activities, Santiago will keep your little pirates busy all afternoon. Explore some of our favorite activities below.
Want more Santiago? Check out full episodes of Santiago of the Seas and tune in on Nick Jr.!
Color in Santiago and His Pirate Crew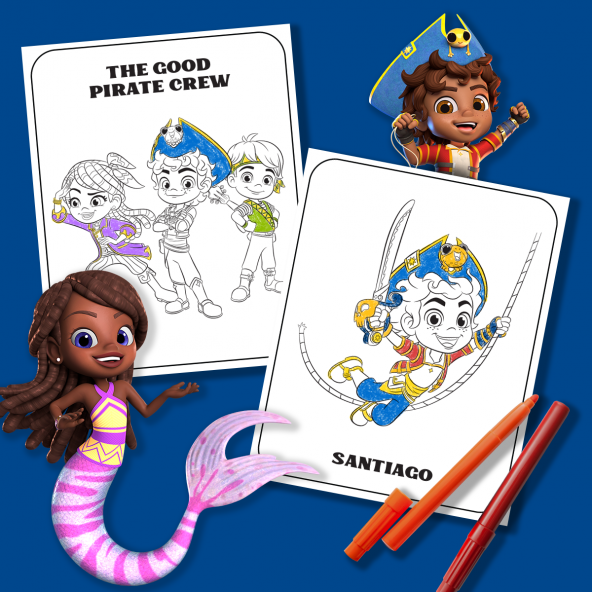 Meet Santiago, Lorelai and Tomás! Color and hoist up onto your favorite sail (or refrigerator door).
Spanish Writing Practice With Santiago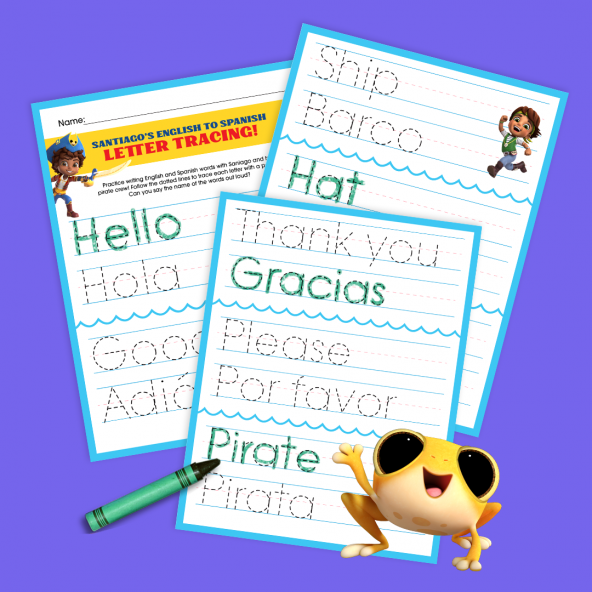 Teach your little one how to write simple Spanish words with Santiago and his crew.
Say It Two Ways! With Santiago of the Seas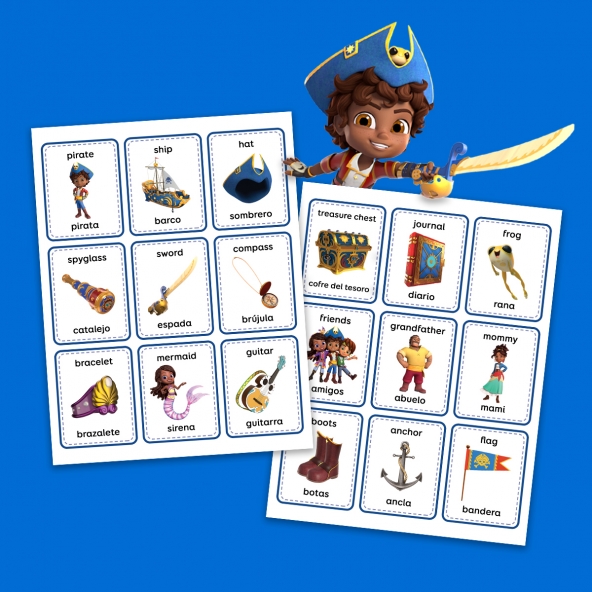 Spanish-English printable flashcards for pirates in the making.
Santiago of the Seas Story Generator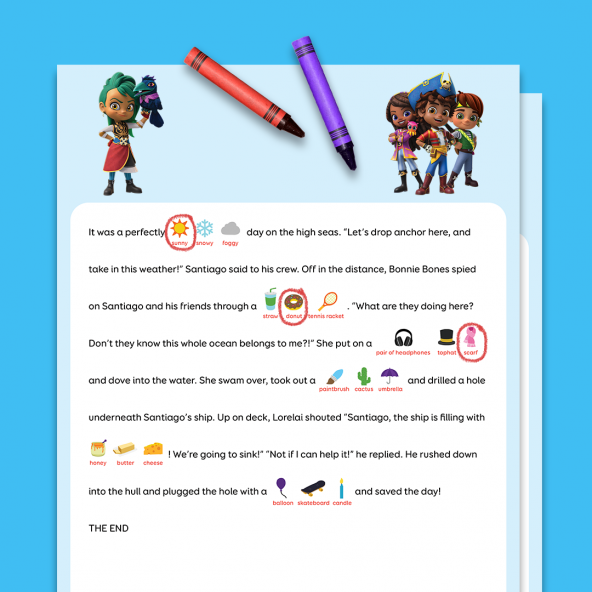 Hoist the sail, read aloud, and choose your nouns to complete the story.
Santiago of the Seas Word Search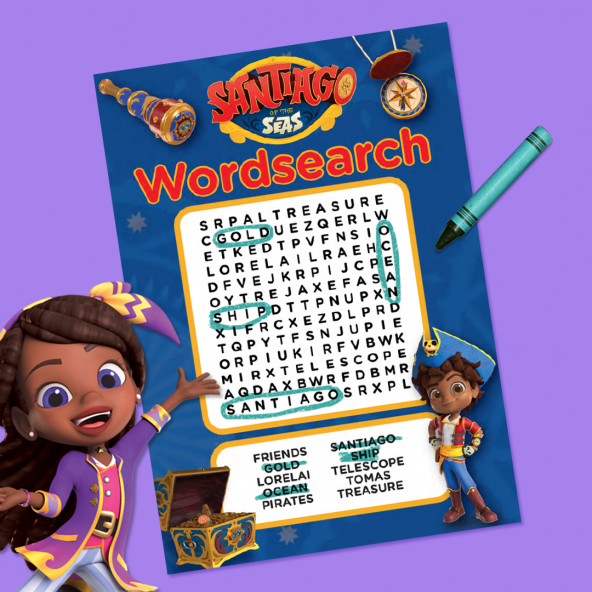 Grab your telescope, look out at the ocean, beware of pirates, and search for word treasures in a jumble of letters.
Looking for a stocking stuffer? Check out these two new books from Santiago of the Seas: The Treasure of El Bravo and Pirate Pals!
Stay tuned, MORE toys from Santiago of the Seas coming in 2022!