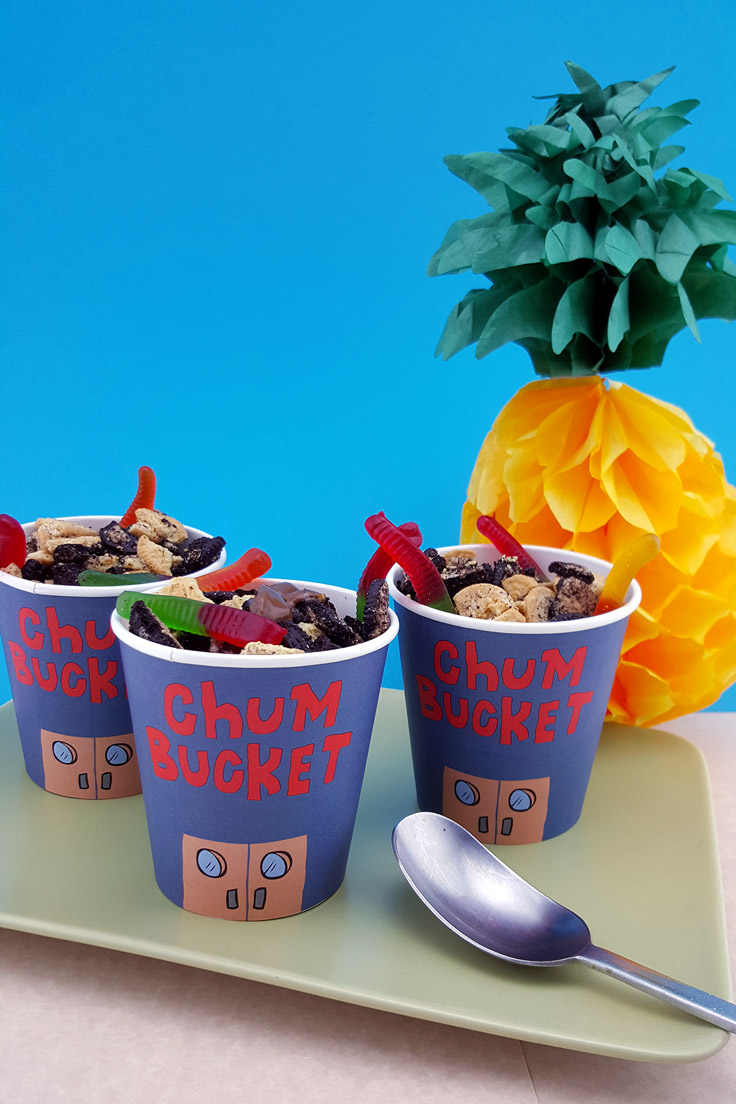 If Plankton's chum tasted this good, he wouldn't be so concerned with stealing the Krabby Patty secret formula!
Assembling your Chum Bucket is just like making a basic "dirt cup."
(Difficulty Level: Easy)
What You'll Need
1 batch of chocolate pudding
1 snack pack of chocolate cookies, crumbled
How to Make
Step One: Layer your favorite chocolate pudding recipe (ours is cocoa powder, agave, avocado, vanilla extract, and that's it!) with chocolate cookie crumbles. Top off with some gummy worms/"bait" and call it a day.
Step Two: Use this printable to wrap 10 oz. paper cups and your presentation will be spot-on SpongeBob!
Make these chum buckets for your child's next birthday and then receive a personalized phone call from SpongeBob himself (or one of 10 additional characters) when you join the Nickelodeon Birthday Club. It's free and easy!