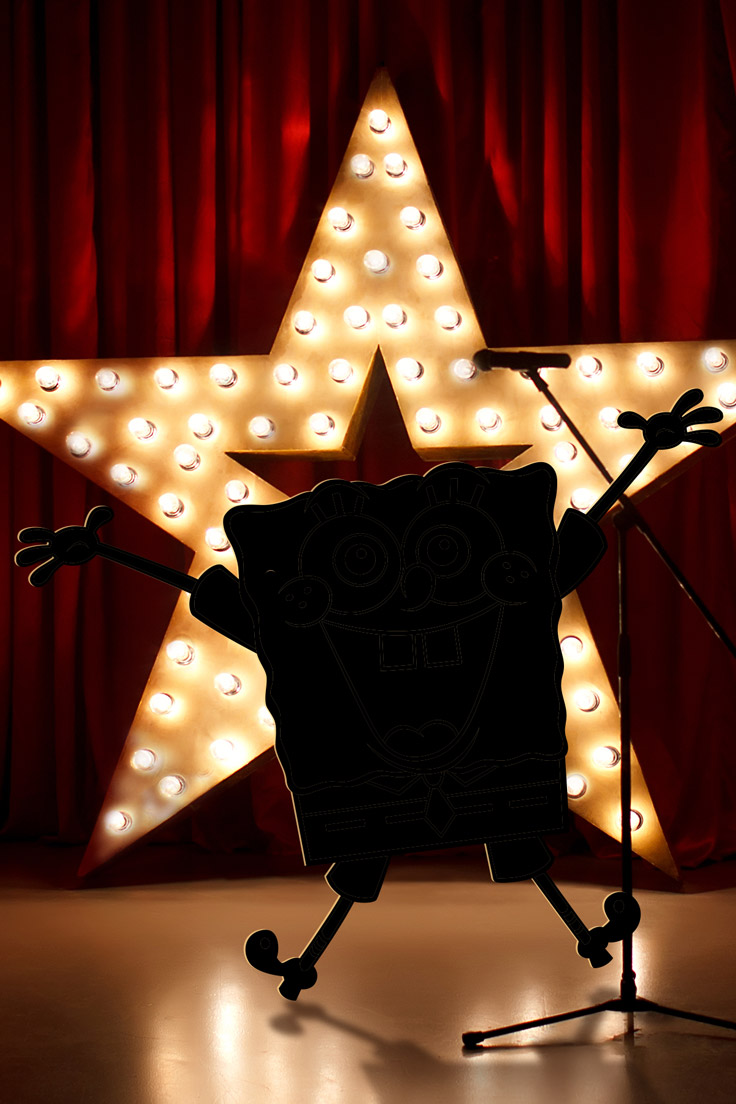 Are you ready kids, parents, and sea creatures of all ages? Aye-aye Captain; word is out and the countdown begins:
SpongeBob is headed to Broadway!!
At the end of August, we announced that the world premiere of The SpongeBob Musical is beginning performances at Chicago's Oriental Theatre on June 7, 2016, and is set to open on Broadway in the 2016-17 season.
Co-conceived and directed by Tina Landau with a book by Kyle Jarrow and music supervision by Tom Kitt (Next to Normal), The SpongeBob Musical is a rousing tale of a simple sea sponge who faces the unfathomable. It's a celebration of unbridled hope, unexpected heroes, and pure theatrical invention.
If that hasn't got you running to the box office, you won't believe the musical star power we have writing the score. Steven Tyler and Joe Perry of Aerosmith, Jonathan Coulton, Dirty Projectors, The Flaming Lips, John Legend, Lady Antebellum, Cyndi Lauper, Panic! at the Disco, Plain White T's, They Might Be Giants, and T.I. will be tuning their strings to the sweet music of Bikini Bottom.
And the cherry on the kelp shake: David Bowie will be contributing his own song to the mix. You might remember his last collaboration with the SpongeBob franchise, voicing the character of Lord Royal Highness in the 2007 made-for-TV movie, SpongeBob's Atlantis SquarePantis. Seriously guys. David Bowie!
This diverse, multi-generational musical lineup speaks to SpongeBob's status as a pop culture icon for every age group. As Cyma Zarghami, president of Viacom Kids and Family Group puts it: SpongeBob has inspired everyone from "kids and families to artists and musicians, pro athletes, movie stars, fashion designers, social media mavens and even the President."
And The SpongeBob Musical is going to play straight into that cross-sectional sweet spot. The sponge himself, to be played by an actor without prosthetics or obstructing costumes, will maintain his quintessential childlike wonder without sacrificing the show's trippy humor. Plus, as director Tina Landau puts it, "[SpongeBob is] also the classic underdog hero, and so our production sets him on a hero's journey with real stakes." The appeal of that age-old story is downright universal.
Tickets, please! you implore. Follow SpongeBob on Facebook for more sweet dish, updates on ticket sales, and casting announcements as The SpongeBob Musical draws nearer to its world premiere. Jumping jellyfish! Um, can you tell we're excited?