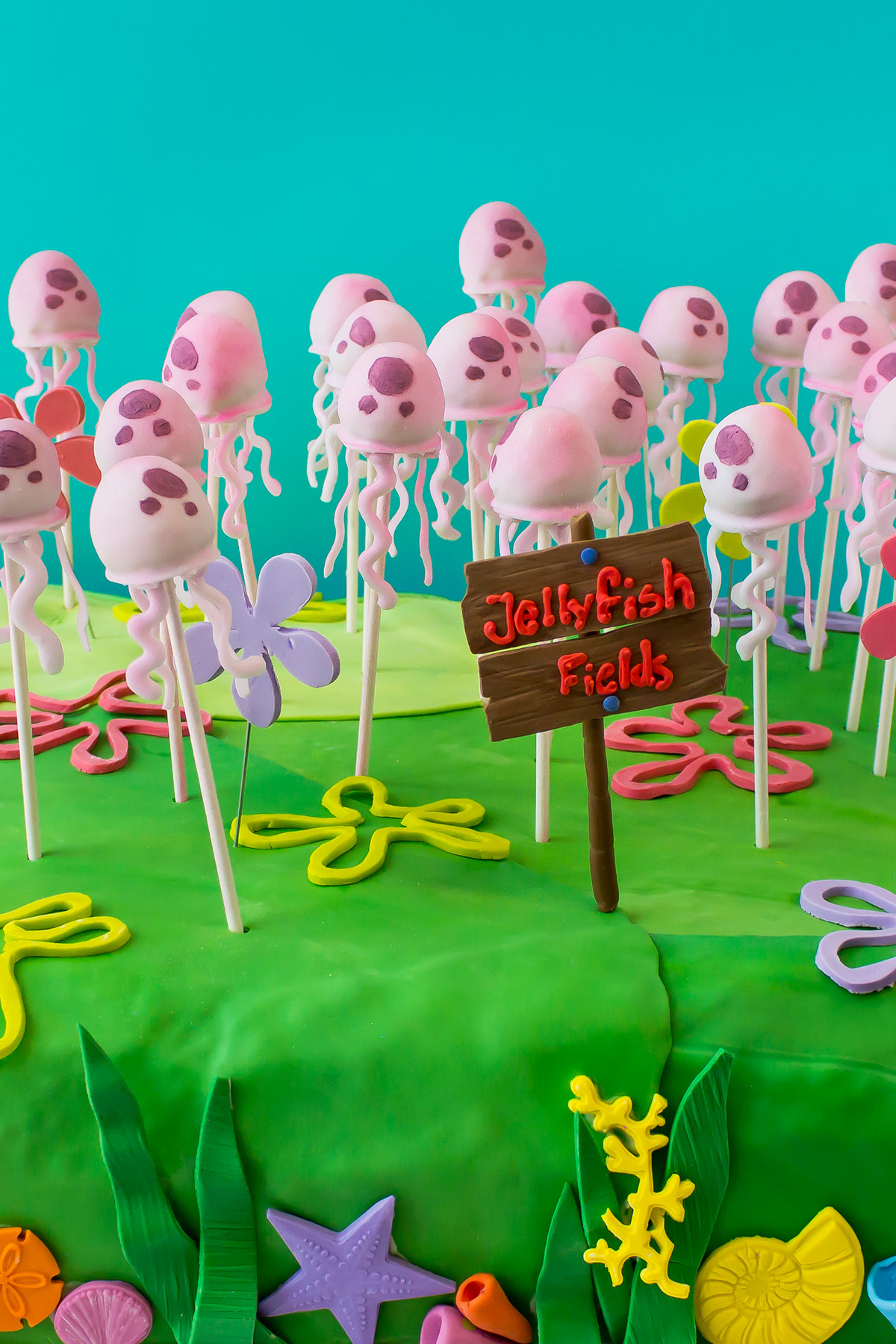 Planning an "Under the Sea" birthday party for the SpongeBob fanatic in your family? As you begin sorting through the bevy of underwater-themed decorations and desserts on Pinterest, consider this tasty twist:
SpongeBob jellyfish cake pops!
These bite-size morsels look just like those whimsical pink creatures from Bikini Bottom. If you choose to go the store-bought route, make sure to ask the baker if they can also create a Styrofoam base that looks just like Jellyfish Fields.
Your kid and all their friends will go totally, wonderfully nuts for this easy birthday snack hack!