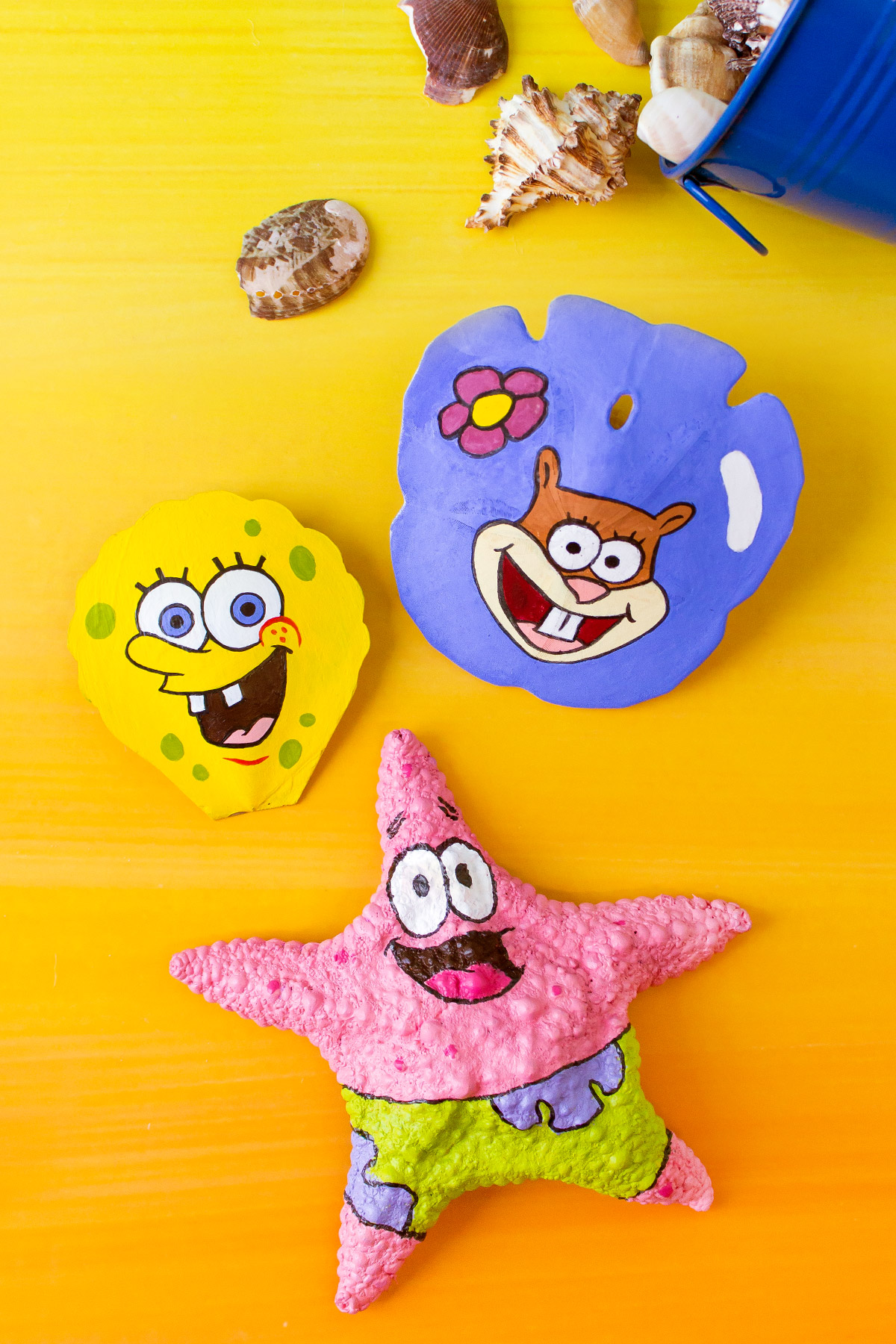 Last weekend's family trip to the beach was a roaring success and you're back home with a bucket full of hard-earned, empty* shells. Do you toss them and cherish the memory, or do you turn them into something shell-tacular?
Break out the crafting paint and create SpongeBob ShellPants, Patrick SeaStar, and Sand(y) Dollar Cheeks together! This photo provides the perfect inspiration. And hey, if your kid digs Teenage Mutant Ninja Turtles, choose green crafting paint and check out these heroes on a half shell.
*A shell from the beach might be somebody's home. If you're sure one is unoccupied, painting it can make it a nice addition to your own home!