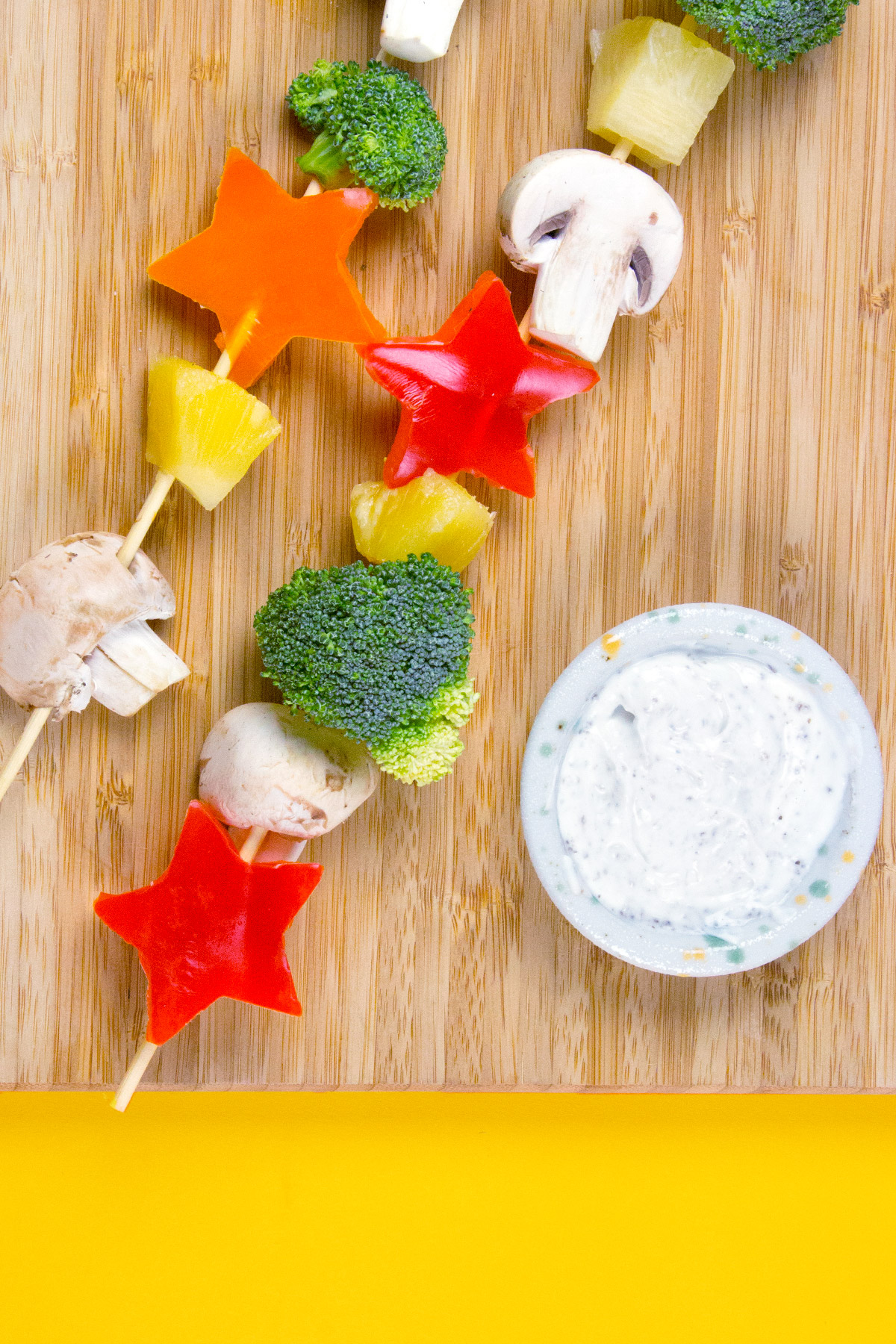 Getting your child to eat their vegetables just got a little easier with this Bikini Bottom-inspired snack skewer. The perfect combination of healthy and fun, this snack will add some much needed under-the-sea delight to snack time. Your kid will have so much fun eating Patrick-shaped peppers, they won't even realize they're eating vegetables!
What You'll Need
Red pepper
Orange pepper
Mushrooms
Broccoli
Pineapple chunks
Your favorite Ranch dressing
How to Make
Step One: Cut the peppers into stars (representing Patrick). Slice the mushrooms width-wise. Trim the Broccoli florets down.

Step Two: Thread the vegetables and pineapple chunks onto skewers. Serve with Ranch dipping sauce and enjoy!

So what are you waiting for? Spread the news: The secret recipe to vegetable fun is serving it up SpongeBob-style!