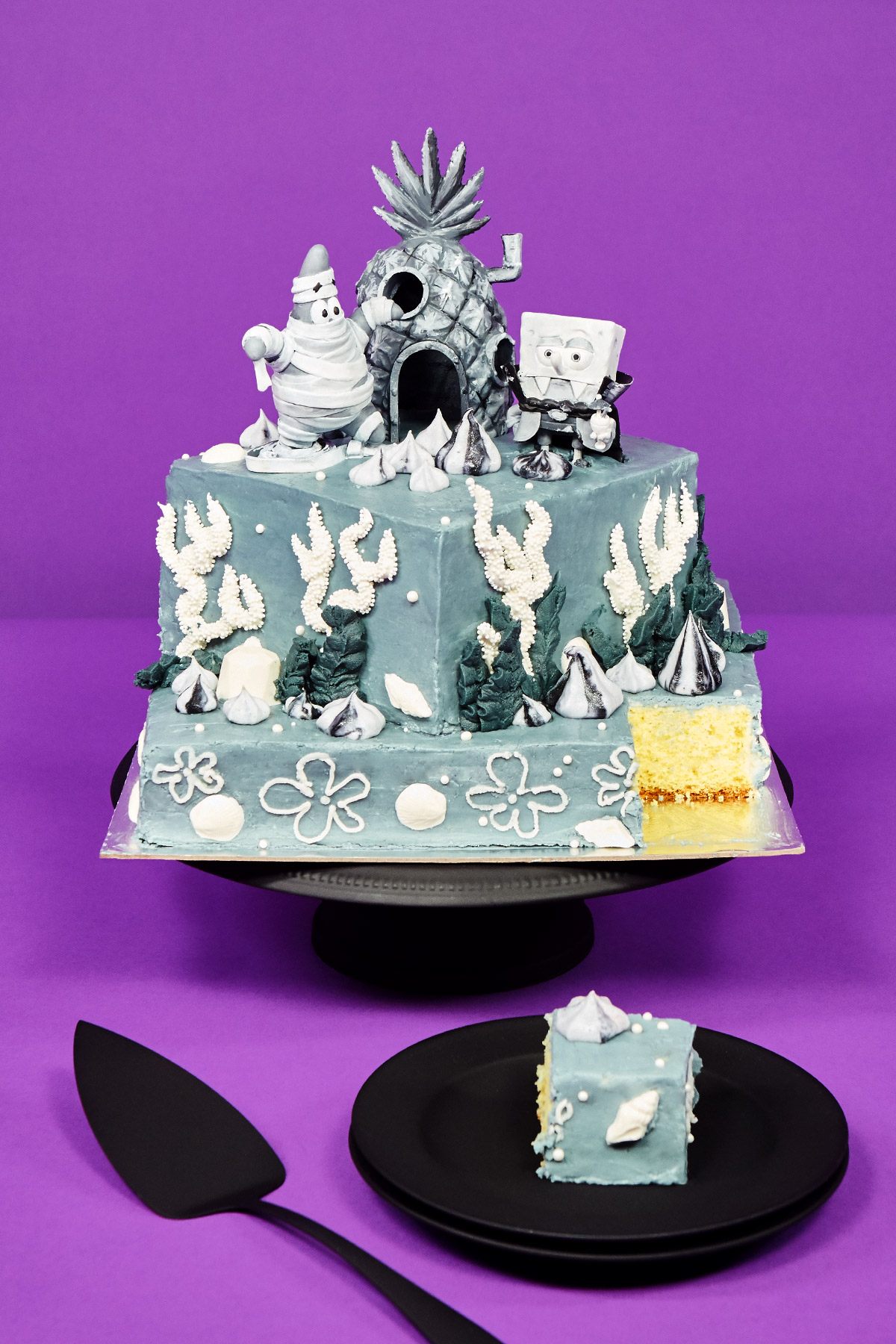 What could possibly be better than candy on Halloween?
How about cake?
The lure of trick-or-treating won't last long with this spotlight-stealing desert waiting at home. Great for all ages, this spooky gray-scale cake will satisfy everyone from the Flying Dutchman to SpongeBob ScaredyPants. Here's some inspiration to help you turn this year's Halloween into the BEST HALLOWEEN EVER!
We mixed black food coloring in white frosting to create different shades of gray and painted spooky store-bought SpongeBob. Patrick, and pineapple figurines in matching shades.
Don't possess supernatural baking skills? There are plenty of spooktacular alternatives. Head over to your neighborhood bakery with this image or pull out the fondant and put your own spin on a SpongeBob Halloween cake!