Printable, craftable, do-it-yourself-able tips and tricks for a Loud House-inspired party at home. The more (ideas), the merrier.
Set the Bar High
Customize your own pizza bar — with or without a crowd. Get silly with this list of ingredients and themed table cards.
Top Things Off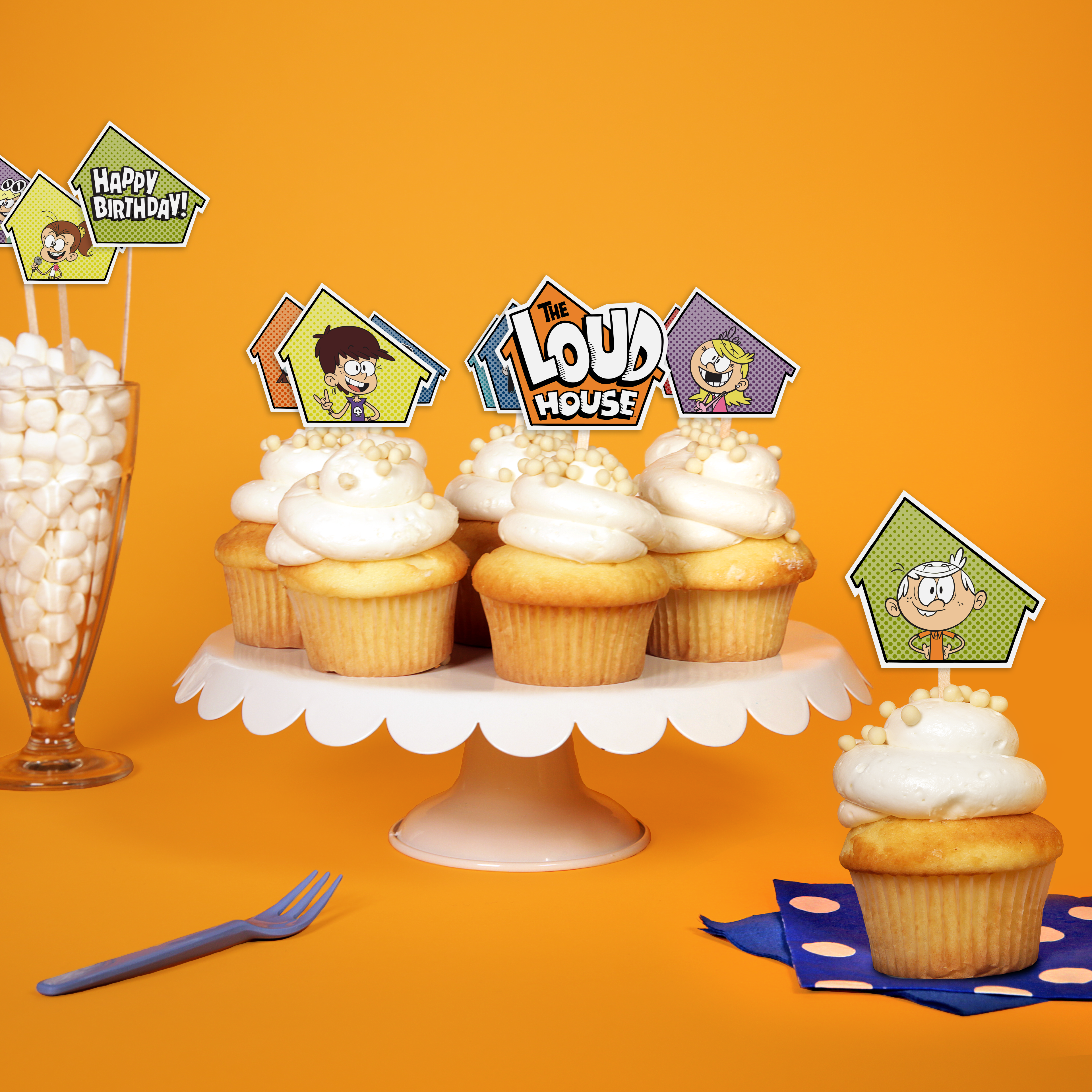 Let things get a little crowded on the cake plate with printable cupcake toppers featuring The Loud House crew.
Jazz Up the Table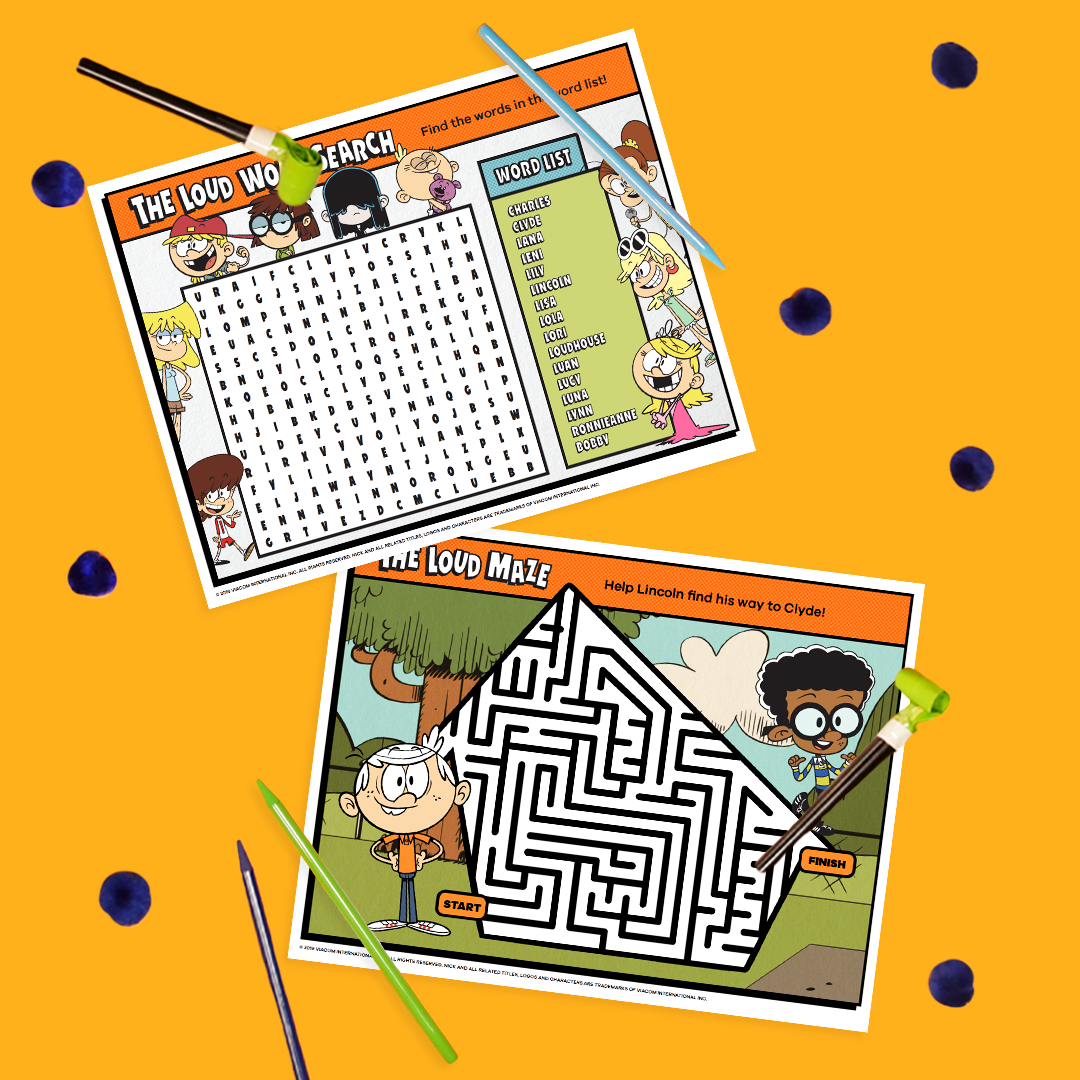 Serve snacks on printable placemats with mazes, word searches, and other activities.
Keep the Fun Coming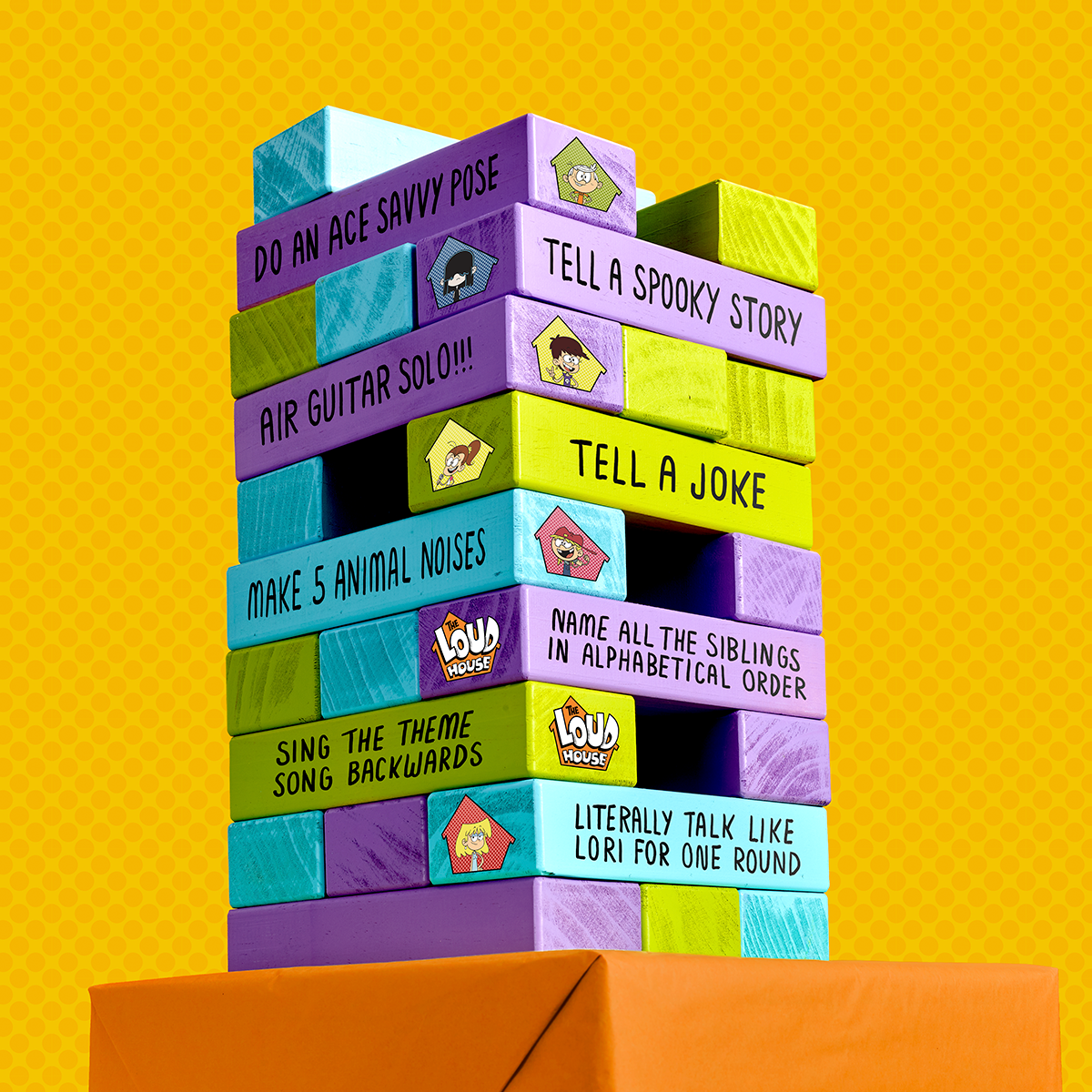 Follow this step-by-step to make a Loud House-themed wooden block tower game with an extra- competitive twist. Just add friends and gravity.

Strike a Pose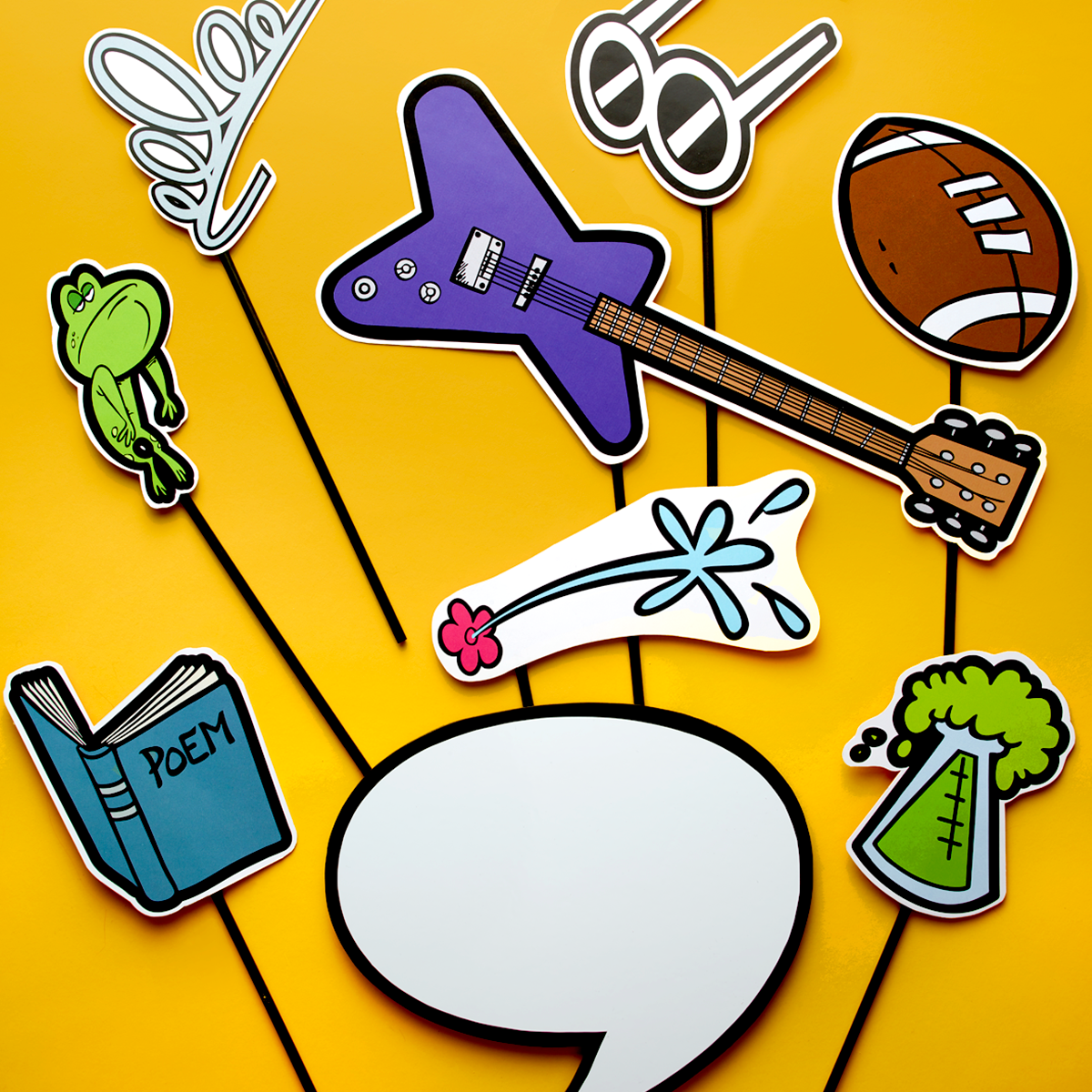 You know what they say — take a photograph and it'll last longer. Try this printable, easy-to-assemble photo booth featuring Lincoln and his sisters' favorite props.
Easy Goodie Bag Decals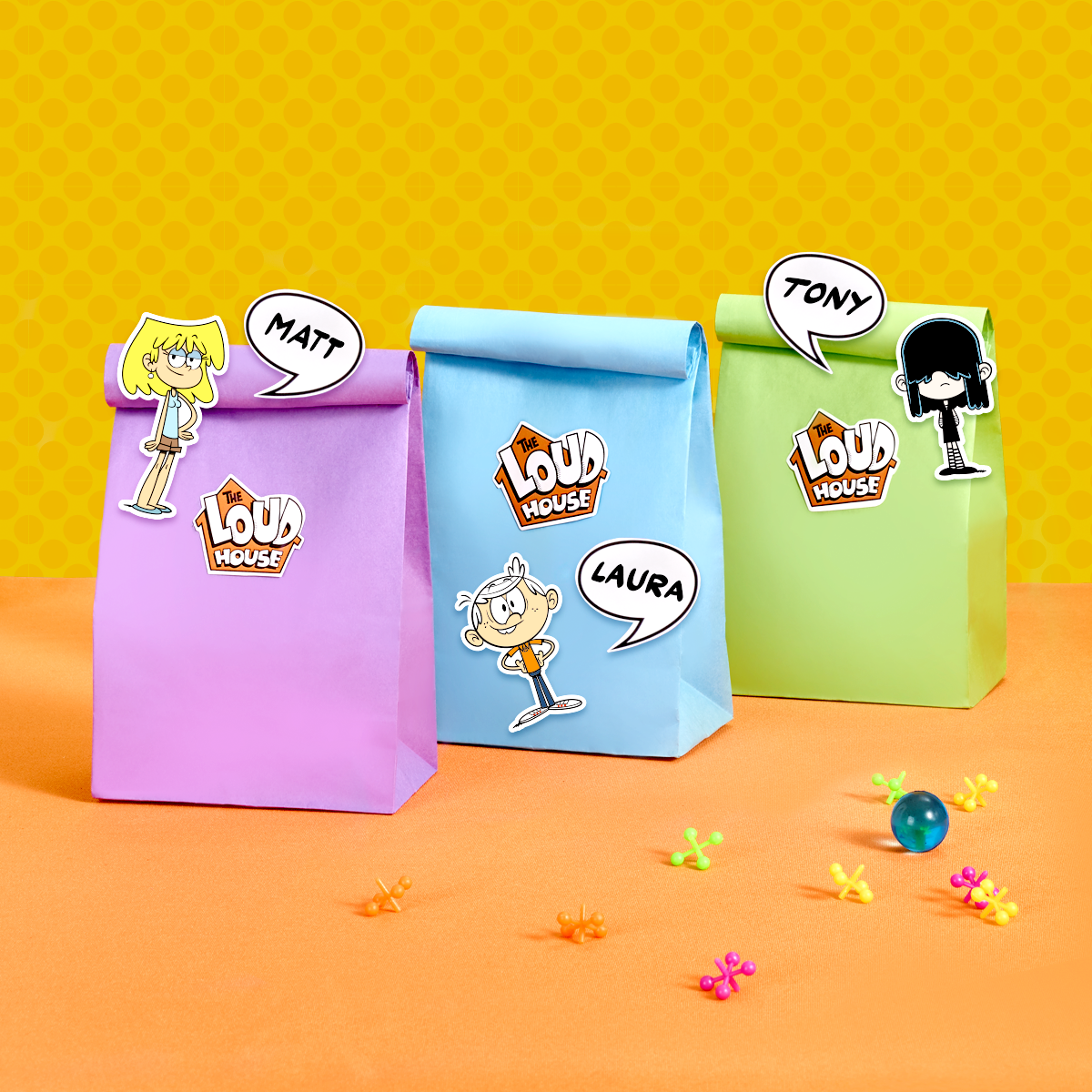 It's super easy to spruce up your party treat bags. Simply print, cut, and paste to the bags of your choice. The comic bubbles double as cute name tags!
Pick Up the Phone — It's the Birthday Club!
Sign up to become part of the Nickelodeon Birthday Club for a personalized phone call from Lincoln Loud himself (or one of 10 additional characters). It's free and easy.